Faze Blaziken is an Internet sensation who has garnered fame and fortune for posting contents on his YouTube channel titled, FaZe Blaze. The channel has attracted over three million subscribers. He is immensely popular as the director of FaZe Clan, an American esports organization based in Los Angeles, California that has teams in Call of Duty, Counter-Strike: Global Offensive, Tom Clancy's Rainbow Six Siege, FIFA, and Fortnite Battle Royale.
Aside from his popularity on YouTube, he has also gotten famous on Instagram, Twitter, and Twitch. On Instagram which serves as his secondary social media platform after YouTube, Faze has over one million followers. But how much do you know about the famed social media phenomenon? Just before we delve into some interesting facts you didn't know about him, let's try our hands on his bio.
Faze Blaziken's Bio
Faze Blaziken was christened at birth, Lucas Mosing by his parents, Kristoff and Hemma Mosing. He is the first child of his parents and was born on 19th August 1996 in the city of Vienna, Austria. He spent his childhood in Palo Alto, California along with his only sister, Mia who is also following the footsteps of her older brother as she is likewise a social media star. Faze is of white ethnicity and an Austrian-American national.
His parents emigrated to California, United States when he was three months old as a result of the job his father got in America. In order for Faze Blaziken to be acquainted with his Austrian-German heritage, he did most of his basic education at a German International School named DEUTSCH MIT SILKE. While in the aforementioned school, he was part of the football team and enjoyed it so much that he intended to pursue football as a profession when he grew up. Later on, his parents moved him to an American school after his seventh grade where he furthered his studies. He was enrolled in St. Francis High School situated in Mountain View but didn't complete his studies there because his parents relocated back to Austria where he completed his high school.
Back in Austria, Faze Blaziken began to develop an interest in video games. Prior to creating his YouTube channel, FaZe Blaze in January 2013, he came across one of the FaZe Clan's videos on YouTube and became so much engrossed with their videos that he eventually turned to become one of their biggest fans as they inspired him to own his own channel. Together with his friend, Nick, he established a Call of Duty group named xJMx where they uploaded many Call of Duty videos. Apart from this group, he is also a fellow of many trickshot groups which includes Spacebound and Obey.
After his family migrated back to the United States, Faze Blaziken entered the University of California, Santa Cruz. Following a tremendous drop in his grades as a result of his devotion in creating videos on his social media handles, he quit his studies to concentrate fully on his gaming career as he packed into the FaZe House in 2015 after becoming a member of FaZe Clan. Since then, he has recorded a massive growth on his social media channels and he now has over three million subscribers on his YouTube channel, over 1.2 million followers on Instagram, and over 50,000 followers on Twitch.
Furthermore, Blaziken went into music (as a rapper) and released his debut track titled, 'Woah Kemosabe' featuring RSK. The music video generated mixed reviews from his fans and currently has over 8.8 million views. His other music video titled, 'FaZe Rain DISS TRACK' has over 6 million views. Other tracks he has released include Get Loose, Bounce, Get Higher, One More, Half of It, Alone, and 6 Friendz.
5 Interesting Things You Didn't Know About The Social Media Celebrity
1. Faze Blaziken's Biggest Influence
The social media celebrity stated in one of his interviews that Travis Scott is his biggest influence and favorite artist. He was privileged to share a stage with him in 2017 at Coachella after Scott pulled him up the stage in the presence of over 200,000 fans. He also named OohDem Beats and DJ Pisano as his favorite producers.
2. He Attended Many Schools
Due to his parent's constant relocations during his middle school and high school, Blaziken went to many schools. He attended five different schools within five years, making new friends each year and having his Internet friends as his best friends.
See Also: Who Is Durv, Is That His Real Name, How Old Is He?
3. Faze Blaziken's Team
Blaziken created a team named Phase that is comprised of many FaZe Clan roommates. So far, he has uploaded over 1,000 videos on his YouTube channel with the help of his best friend, Tristan and his team.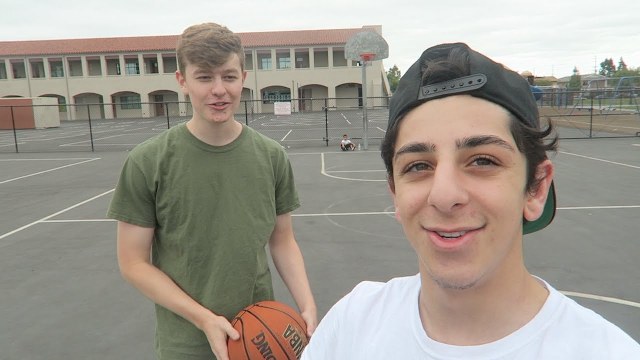 4. His Achievements
Faze Blaziken won the sum of $50,000 after clinching the first position in the FaZe Clan competition.
5. He is a Pet Lover
The 6 feet 2 social media sensation is an avid animal lover as he has a pet husky dog named Sky.