The life story of DJ Shimza is not just a wonderful one, but also one of inspiration. His career in the entertainment industry as a music producer and Disc Jockey is one that has lasted and has been filled with success. The early start he had to it was the push he needed to become the successful entertainer he is today and one of the hallmarks of the success he is enjoying is his mansion-like house.
DJ Shimza's House is the Dream of Many Upcoming South African Artists
One of the greatest achievements in life is when one actually moves into their own house. We have seen this trend all over social media by celebrities who show off the milestone of having their own home. Dapper South African DJ, Ashley Raphala, popularly known as DJ Shimza, joined the league of homeowners in 2015 when he acquired a house in the Blue Valley estate.
While the market value for his home is not known, it is public knowledge that houses in Blue Valley estate go for as high as R4 million. More so, as of now, the price of his home must have skyrocketed given that real estate always appreciates in value.
Giving up has never been an option. Always believe in your dreams! pic.twitter.com/bSCyK5GXeA

— SHIMZA (@Shimza01) November 30, 2017
The posh home is well designed as can be seen in the rooms you encounter when you walk into the house; kitchen and lounge. The kitchen, which has a subtle white background and is furnished with high-quality cooking equipment, is the dream of every chef. It is understood that the kitchen also happens to be one of Shimza's favorite places in his house where he prepares his food by himself.
Going to his sitting room and lounge, this area also features the same white theme that can be seen in the kitchen. The colors of the walls are white to match the furniture. DJ Shimza definitely spends quality time in here to watch his favorite TV programs. When the day is hot, the lounge/living room area also serves as a very comfortable place to get some fresh air as it has a powerful room temperature control system.
The DJ's bedroom which is upstairs is also very cozy and elegant. It was designed with a walk-in closet and as Shimza is keen on his clothes, it is filled with some of the most stylish wares you can think of.
Being someone who loves fitness, DJ Shimza's house has a well-equipped gym. However, his workout routine is not restricted only to the gym as loves to go out for a jog as well as to ride his bicycle in the estate.
A garage and yard are some of the other offerings of his home. As you would expect from any young man with a bank account full of money, the disc jockey has a very fine collection of Mercedes Benz cars, including a Mercedes Benz G-Wagon, Mercedes Benz A45 AMG, and a Mercedes Benz Viano. Shimza's yard is also very exquisite as it is covered with a lush green lawn that gives the home a natural look.
How Did the World Get To About His Home?
The first revelation of DJ Shimza's house was not done by the man himself but by his friend and fellow artist, Heavy-K. The popular South African artist took to Facebook where he uploaded a picture of a 2-story house that featured two expensive cars in the driveway. The caption on the picture was a congratulatory message to DJ Shimza on the acquisition of the house in the picture.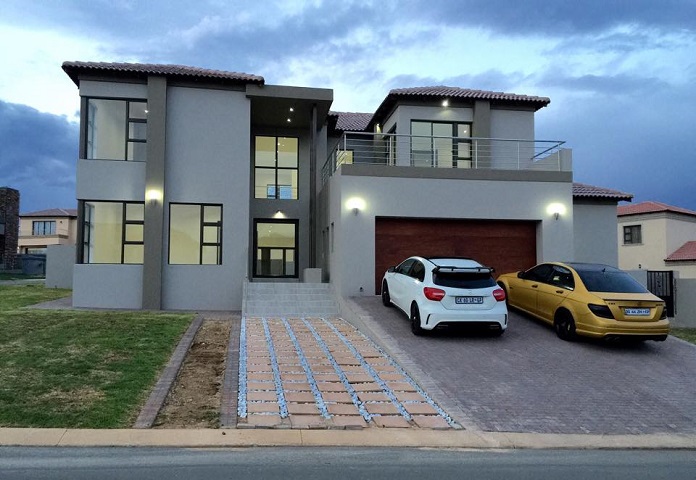 The next time a picture of Shimza's house was seen on the internet was when he uploaded an image of him standing in front of his home on social media. The picture gained a lot of traction because his action happened right in the middle of a public fight that he was having with his ex-girlfriend. Although no one can exactly say why he did that, many speculate it was to turn the focus from his failed relationship to his achievements.
Motivated to go out there and work harder 🙏🏾❤️ #MondayMotivation pic.twitter.com/Ty0r61irtI

— SHIMZA (@Shimza01) October 22, 2018
DJ Shimza Began Playing with the Turntable At The Age of 14
DJ Shimza was born on the 15th of May, 1984, in Swaziland. He, however, spent his formative years in Tembisa, Ekurhuleni. The name he uses as a DJ was given to him by his grandfather who raised him. His grandfather fondly called him Shimi. To make the name fit for the entertainment career he wanted, the young man added "za" to it and thus began to go by Shimza.
In 1998, at the age of fourteen, DJ Shimza started to deejay. Like any other thing one does in life, Shimza needed to spend more time learning his craft before he got better at it. It was not until 2003 that he decided to totally focus on it, particularly house music. About 3 years later in 2006, he participated in a disc jockey competition known as the Red Square DJ Competition where he emerged as the winner. He was just 22 when he achieved this feat.
Victory at the Red Square DJ Competition spurred DJ Shimza to participate in many other competitions. Bertrams Next Big Thing competition and South African Music Conference Competition were some of the ones he participated in and went on to win. As he did this, he was getting some form of recognition and exposure.
He Won The Competition That Brought Him Fame At 27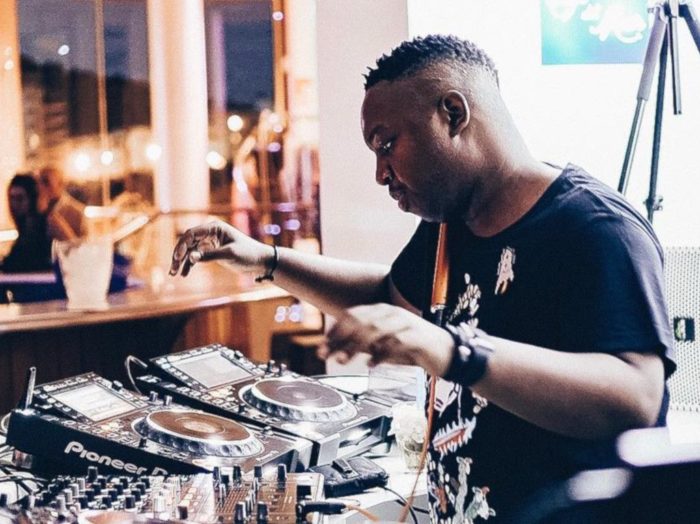 DJ Shimza continued to work hard to catch his big break which eventually came in 2011 at the age of 27. In his usual fashion, he signed up for a DJ competition; this time it was the Gauteng Carnival DJ Competition, which he won to instantly begin getting gigs all across the country. He was in big concerts, parties with celebrities, and events that needed the best Deejays.
Following the Gauteng win, DJ Shimza got signed to the internationally renowned Soulistic Record label in 2013. The outfit is owned by DJ Black Coffee and has a range of artists from across the globe. In 2016, at the age of 32, more than two decades after he made the decision to become a DJ, Shimza made his debut in Ibiza, the home of House Music.
He has since signed to United Talent, a talent agency based in the United States. This agency represents some of the biggest stars in the world, including Akon, DJ Khaled, Burna Boy, 21 Savage, and Nasty C. He signed to the agency in 2020.