Fergie Olver is a former TV personality who took to the center stage as a result of his works as the co-host of the Canadian television game show, Just Like Mom that aired on CTV from 1980 to 1985. He is also known for his long term sports broadcasting career, during which he served as a reporter covering multiple baseball teams. He also worked as a broadcaster in a few TV stations including CFCF television station located in Montreal.
Fergie Olver has additionally dabbled as an actor by making an appearance as a journalist in the feature film, Face-Off that starred several National Hockey League players. Read on to explore more interesting facts about the life and career of the veteran journalist.
Fergie Olver's Career Journey
The former sports broadcaster was born in Moose Jaw, Saskatchewan, Canada. Fergie Olver began his sports journalism career by working from the outfields for minor baseball leagues. He then switched to the semi-pro Western Baseball League where he began reporting from the outfields for the Saskatoon/Medicine Hat team.
Later on, he started working as a broadcaster, temporarily putting an end to his work as a sportscaster. During such time, he was associated with quite a few TV stations like the CFTO channel situated in Toronto. A few years down the line, he revived his sports broadcasting career as he joined the broadcasting crew of the baseball team, Toronto Blue Jays, reporting from the dugout. He provided excellent coverage of the games of the franchise on various TV networks such as BBS and TSN until 1996. He also covered the glorious moments when the baseball team claimed the 1992 World Series title, a feat they repeated the following year.
Fergie Olver further worked as the host of Just Like Mom from season two of the show that was created by Catherine Swing and had a total of 595 episodes.
5 Interesting Facts About The Game Show Host
1. Fergie Olver's Personal Life
Olver has been in two marriages. He first joined in matrimony with Catherine Swing whom he co-hosted the game show with. Later in 1986, he entered his second marriage with Susan Wheeler. He is a father of three kids, namely; Emily, Alison and Carrie Olver.
His first wife, Catherine is a former beauty queen as she won the Miss Canada pageant in 1978. She created the game show, Just Like Mom and equally served as the co-host alongside his then-husband, Olver. Beyond her works as a television personality, she is also an actress, director, and producer. Her acting career credits include Diamonds, Street Legal, Karts and Dog, Forever Knight, The Outer Limits, Night Heat, and others.
2. He was a Former Baseball Player
Although Fergie Olver is mostly known as a former sportscaster, he was also a former baseball player who played competitively in the old Western Major Baseball League. No wonder, he was able to achieve a thriving sports broadcasting career which earned him a nomination in the Ford C. Frick Award show held in 2004 after his retirement in the sports journalism field in 1996.
3. Fergie Olver's Daughter
Olver's Daughter, Carrie Olver is following in the footsteps of her father as she has become a widely known television figure, having previously worked as a journalist. She started her career by working for the Canadian home shopping channels before subsequently switching to the American home shopping channels. Later in 1998, she began hosting a half-hour travel program, Spectacular Spas and also served as a weather reporter on The Weather Network. She equally anchored the weather news on the TV network during the weekdays. Following her works, she has gained a Gemini Award nomination for the Best Host or Interviewer in a Lifestyle/ General Interest Program or Series.
See Also: American Pickers' Robbie Wolfe – Bio, Salary, Wife & Family
4. Controversies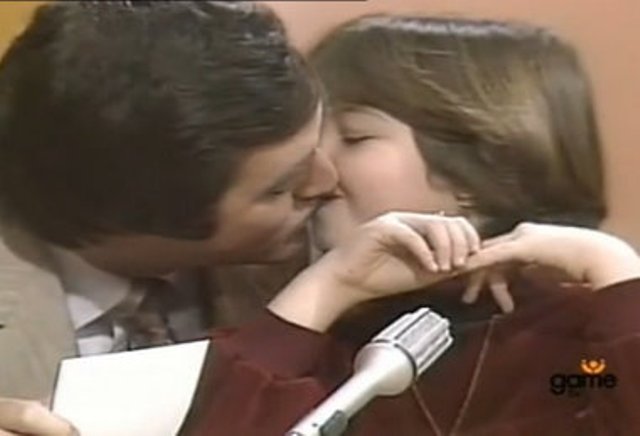 While serving as the host of the game show, Just Like Mom that had the format to determine which child and mother knew each other the best through answer-matching as well as the memorable bake-off challenge, Fergie Olver received huge criticisms for his immoral behavior on the show. He used to compel the young underage girls that participated in the show into kissing him, and if they refused, he would still go on and kiss them. As a result, he was perceived by many to be a pedophile.
5. His Net Worth
Following his long stint in the journalism field as well as his television works, Fergie Olver has amassed an estimated net worth of $1.4 million.