Fidel Odinga is the late son of Raila Odinga and grandson of Jaramogi Oginga Odinga. Fidel's father is a Kenyan politician who served as prime minister of Kenya from 2008 to 2013, while his grandfather was the country's first vice president.
Fidel was married twice. His first marriage was to Veronica Wanjiru Nganga, while his second marriage was to Lwam Gatachew Bekele. He welcomed only one child.
Raila Odinga's first son was the most prominent of his four children. This is because he followed in Raila's political footsteps and rose to enviable heights. His life was, however, cut short after he passed away in his sleep on January 4, 2015, in Karen, Kenya.
Fidel Odinga Biography
Born in Kenya in 1973, Fidel Castro Odhiambo Odinga was the eldest son of Kenya's political powerhouse, Raila Odinga, who came through his wife Ida Odinga (Ida Anyango Oyoo).
Fidel's birth name was given to him by his father who believed that the best way to show his admiration for his youthhood hero, Fidel Castro, was to name his first son after him.
Fidel Odinga had his primary education at Consolata Primary, Westlands and later proceeded to Mbeji Academy, Siaya, for his secondary school education.
Coming from a well-to-do background, studying in any school of his choice would be the least of Fidel's worries. This singular privilege pushed him to the United States, where he studied Business Management and Marketing at South Eastern University in Washington.
Upon his return to Kenya, he took up chains of businesses which helped in shaping the man he was and building his net worth. From supplying bitumen products to contractors in Kenya while taking care of his family business – East African Spectre Limited, to doing construction jobs, Fidel kept pounding until he began showing interest in politics.
In the 2013 elections, he was said to be one of the several high-profile names chasing the Langata parliamentary seat as he became increasingly involved in the Orange Democratic Movement (ODM). Sometime in 2014, it was also rumoured that Fidel was bracing up for an elective position come 2017 (But no one knew he wasn't going to make it to that year).
Check Out: 10 Lesser Known Facts About Lucy Kibaki
Late Fidel Odinga had three siblings who arrived few years after him. Rosemary Odinga (born 1977) is Fidel's immediate younger sister. She is currently making waves in the country as a social equality activist, an entrepreneur, and an advocate for alternative agriculture. Rosemary, according to reports online, is still single and has no children.
Raila Odinga Jr. was born in 1979. Like his elder brother, he's doing well in business and has interests in some sectors of the country. Raila is a father to two beautiful girls who came through his wife Yvonne Kibukosya, whom he wedded in 2011.
Fidel Odinga's youngest sibling, Winnie Odinga, is a student of Communication and International Area Studies at Drexel University, Philadelphia. Born in 1990, she was named after Winnie Mandela, the ex-wife of former South African President, Nelson Mandela. According to sources, she works as the Director of Green Outreach Foundation Africa. She's also a talented photographer.
Fidel Odinga's Wife and Family
Prior to his death in 2015, Fidel Odinga married twice. His first wedding took place in 2007 with Veronica Wanjiru Nganga's, but the marriage did not last as the couple divorced in 2011. While many people alleged that the pair separated because Veronica couldn't ucope with her husband's love for alcohol, others claimed Fidel filed a divorce because Veronica couldn't give him a child.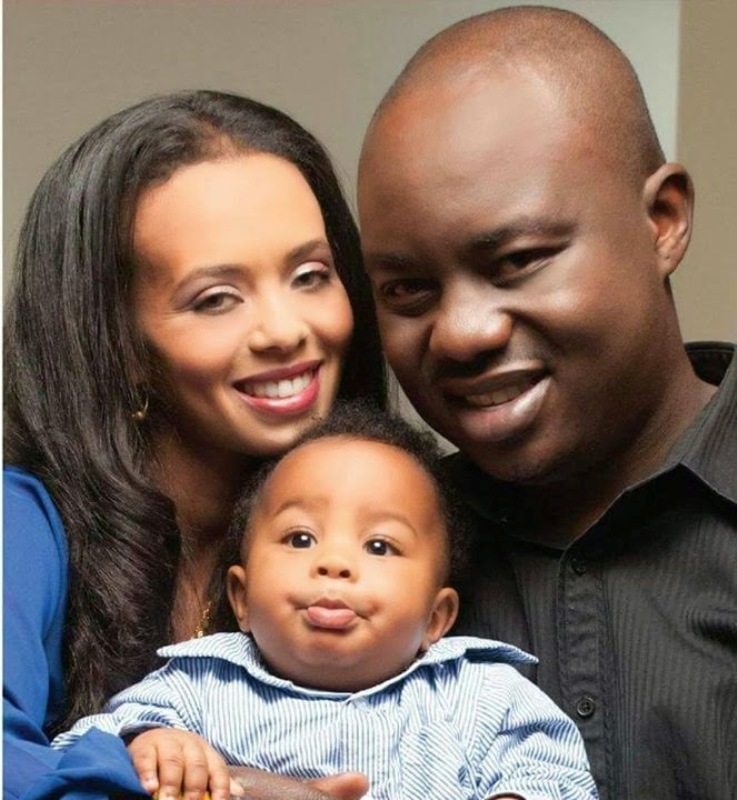 One year after, Fidel married Lwam Gatachew Bekele, his Eritrean sweetheart whom he had been dating for almost two years, at an invite-only wedding ceremony. They welcomed their first child on Wednesday, July 31, 2013.
Read Also: 10 Lesser Known Facts About Jomo Kenyatta
Raila Odinga's Cause Of Death
January 4, 2015, will forever remain evergreen in the memories of the Odinga family and Fidel Castro's friends, not because Raila Odinga lost any political position – it was the day tragedy struck the elite family, leaving them devastated and shattered. The New Year had just begun, everything was moving smoothly, and Odinga's family was looking forward to Raila's 70th birthday on January 8, 2015.
Fidel Odinga was said to have spent a good number of hours with his family in his Karen home on January 3. Sources who claimed they met Fidel and his father having a lengthy discussion that day disclosed that Fidel was looking healthy and strong. While having the said nice time with his father, his mother alerted him that his lunch was ready, but Fidel reportedly paid deaf eyes to the calls that came severally. He later left without taking the lunch.
That same day (January 3), Fidel and his cousin were said to have met a group of friends, including Robert Gichuru (the son of Samuel Gichuru) and Mabior Garang (the son of former South Sudan President John Garang). Together, they reportedly visited Art Caffé, which is located off Ring Road in Westlands, Capital Club off Westlands Road, and Sankara Hotel, where he had some drinks. He later arrived home very late and quietly moved to his bed.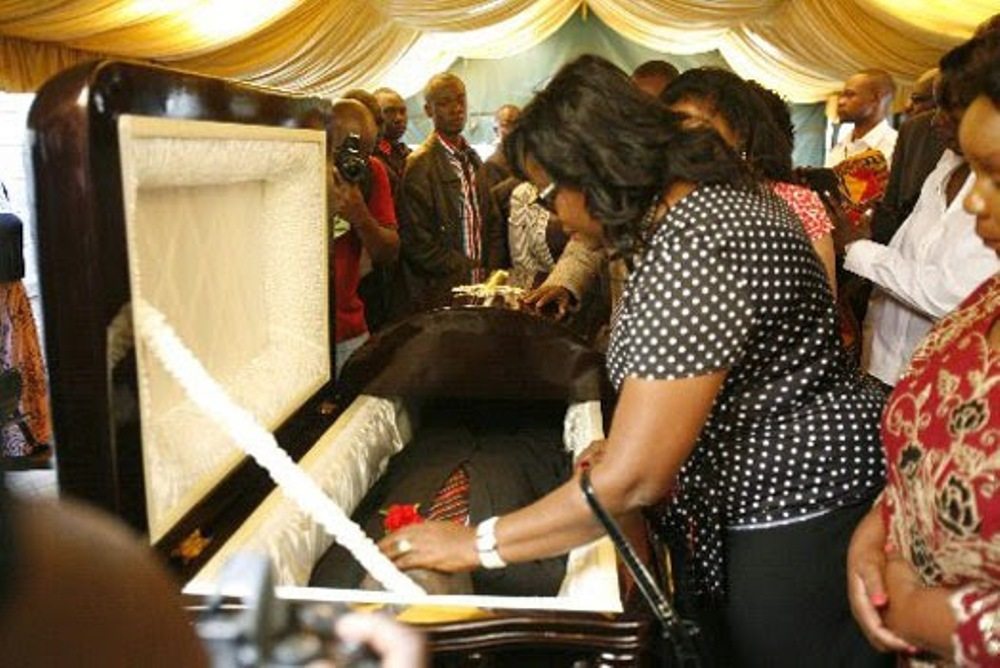 The next morning (January 4), his wife reportedly found him lying lifeless on the bed. Although Fidel's death was mysterious and shocking, his family seems to have kept the autopsy report from the hungry eyes of the public. Reports were, however, rife that he died of food poisoning.
Fidel Castro Odinga died at the age of 41, leaving behind his beautiful wife and a lovely son who was just one year and a few months old at the time of his death. He was buried close to his grandfather's grave at his family's home in Kang'o Ka Jaramogi, Bondo, on January 10, 2015.
Fidel Odinga's Cars
As a socialite, Fidel Odinga was always in the spotlight. He loved social gatherings more than political events despite claims that his father was shaping him into becoming a political figure in Kenya.
Perhaps, his love for jollies and friends brought to light his weaknesses – flamboyant lifestyle and love for high-priced drinks. Fidel loved partying with his friends and had so many friends from different backgrounds. He was a man of the people who would have effortlessly succeeded in any political contest.
Odinga loved big cars and also had an expensive Range Rover which supposedly crashed when his friend, Sam Gichuru, rammed into a cyclist in Nairobi. The cyclist, Lunale Kizito, was declared dead while Gichuru was lately acquitted by the court.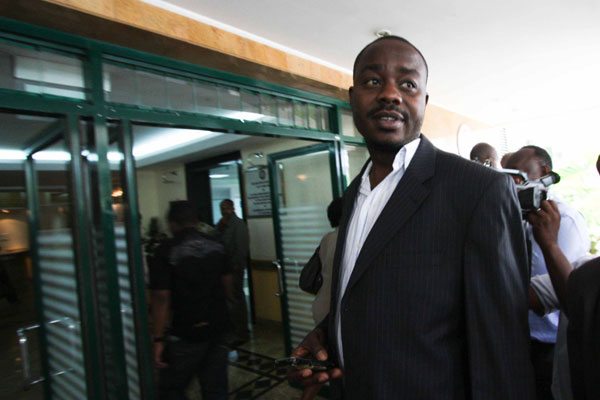 Fast Facts About Fidel Odinga
1. Fidel Odinga allegedly owns a 4-star hotel in Kisumu. The property, Parkview Hotel, cost him an estimated Ksh950million and is located along Harambee Road, Kisumu.
2. He was also part of a group building a 350+ units housing estate in the lakeside city, around Carwash/Migosi.
3. Fidel was not a fan of aluminium cutlery. He ate with gold spoons, forks, knives, whenever he attends an event.
4. His criminal record shows that the socialite was once charged with being in possession of illegal drugs – Marijuana to be specific. This happened in 2001 while he was studying in the United States of America. He was fined US$305 (Ksh. 24,000) for the offense.
5. He was a die-hard supporter of a local rugby team in Kisumu.