Since the year 1990, Forbes has meticulously tracked the earnings of athletes, both on and off the field. Every year they present a hundred-man list of the highest earners in the world of sports. In the past years, the list often gets dominated by athletes who play sports like football, American football, basketball, golf, tennis, etc.
This trend has remained for a long time because apparently these sports are the most followed all over the world and their athletes are in high demand by businesses and organizations who want to make them the face of their brand. This year's list is no exception but for the first time, a tennis player sits on top. For this year, below is a list of top athletes ranked by their annual incomes for the year under review.
10. Carso Wentz
Annual Salary – $55.1M
Endorsements – $4M
Total Earnings – $59.1M
Net Worth – $45M
Sports – American football
Nationality – USA
The Philadelphia Eagles quarterback Wentz just signed a contract extension worth over $128 million which will keep him with the Eagles till 2023. Judging from his records on the field, Wentz is clearly an asset to his team, he holds the team's record for most completions, touchdowns, and passes in a single season. He currently has ties with brands like Amazon, Bose, Fanatics, Nike, NRG Energy, Wheels Up.
9. Kirk Cousins
Annual Salary – $58M
Endorsements – $2.5M
Total Earnings – $60.5M
Net Worth – $70M
Sports – American football
Nationality – USA
After taking the spot of the then injured Robert Griffin while playing for the Washington Redskins in 2015, Kirk went on to solidify his position in his former team and in the NFL world as a whole. After signing for the Minnesota Vikings in 2018 in an $84M deal, the quarterback was for a year NFL's highest-paid player up until June 2020. His sponsors include Bose, CenturyLink, Nike, Panini, etc.
8. Tiger Woods
Annual Salary – $2.3M
Endorsements – $60M
Total Earnings – $62.3M
Net Worth – $800M
Sports – Golf
Nationality – USA
Arguably the greatest golfer ever, Eldrick Tont woods has remained relevant in the golf world for over two decades. Due to injuries and some other setbacks he seems to have lost his touch in the game. But the records he holds aren't the type to be forgotten in a hurry. Since turning pro in 1996, he has raked in $1.5B, his most recent earnings comes majorly from consultancy and appearances. He is a paid endorser for the likes of Bridgestone, Discovery Communications, Inc, Hero Motocorp, Monster Energy, Nike, Rolex, TaylorMade, and Upper Deck.
7. Kevin Durant
Annual Salary – $28.9M
Endorsements – $35M
Total Earnings – $63.9M
Net Worth – $170M
Sports – Basketball
Nationality – USA
The two-time Olympic gold medalist is currently the small forward for the Brooklyn Nets of the NBA. A team he joined in a $164M contract in 2019. He turned pro in 2007 and has since then bagged a bunch of awards. Sponsors such as Nike, YouTube, etc. happens to be his major source of income for this year. He has also tried show business, staring in "Thunderstruck" in 2012, although that seemed to be a one-time thing, he currently runs a YouTube channel with over 800000 subscribers.
6. Steph Curry
Annual Salary – $30.4M
Endorsements – $44M
Total Earnings – $74.4M
Net Worth – $130M
Sports – Basketball
Nationality – USA
After signing the league's first $200M contract in 2017, Steph Curry has had the league's top salary ever since then.
Leading his team to 4 consecutive NBA championships and winning two out of those 4 times are some of the things that NBA lovers know him for. He is most popular for his long-range shots which have revolutionized the B-ball game, encouraging his teammates and other players alike to shoot the 3pointer. Curry is one of the splash brothers, alongside teammate Klay Thompson, the pair are famous for their accuracy in 3pointer shots. Some of his brand sponsorships are with Callaway Golf, Chase, Fanatics, Under Armour, etc.
5. LeBron James
Annual Salary – $28.2M
Endorsements – $60M
Total Earnings – $88.2M
Net Worth – $500M
Sports – Basketball
Nationality – USA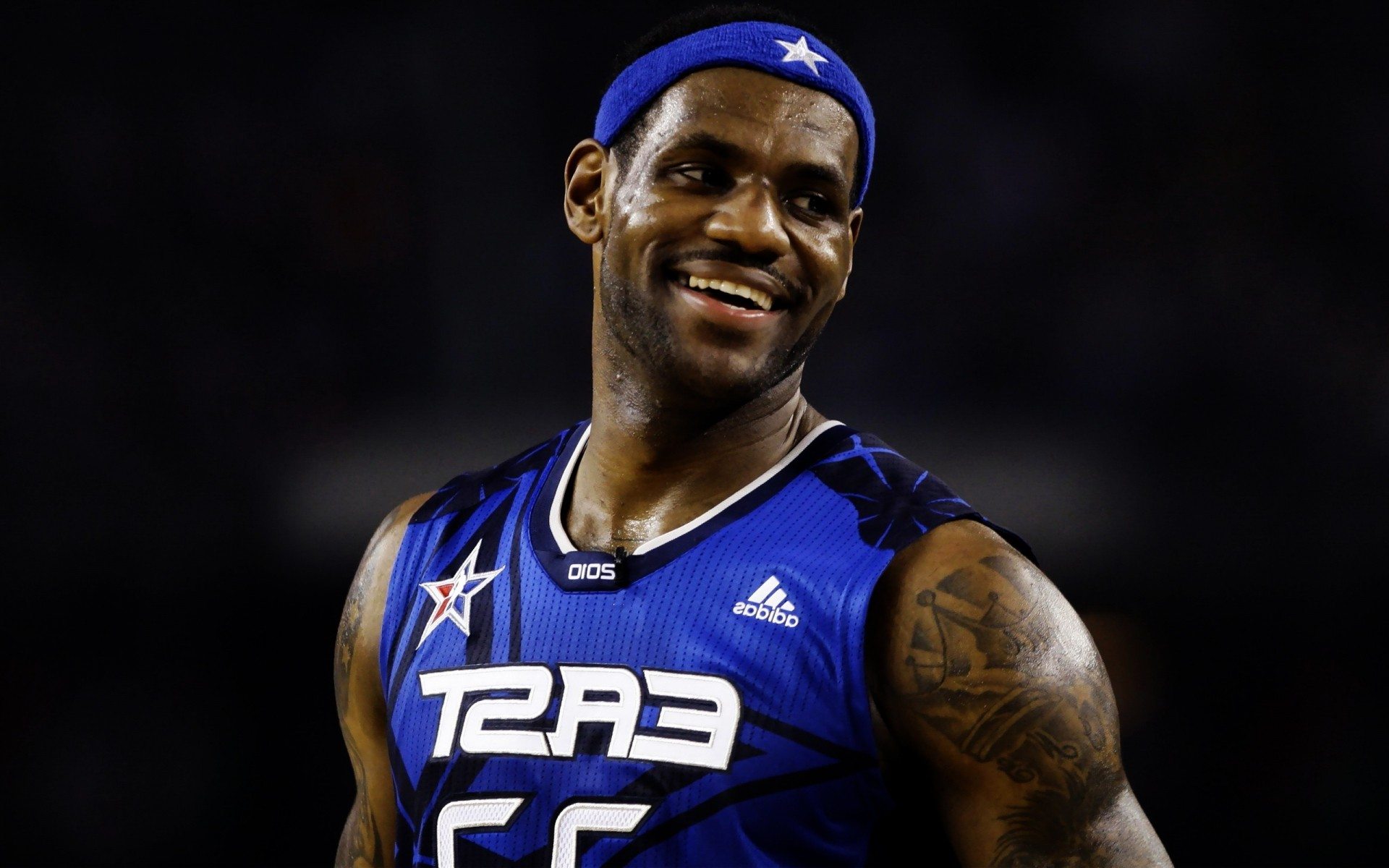 Basketball lovers can't get over their comparison between LeBron James and Michael Jordan in a quest to crown the game's best player of all time. However, what is certain is that the basketball player is doing well for himself financially. He is currently a power forward for the Los Angeles Lakers, which he joined after signing a four-year contract worth $153M in 2018. He also has the highest portfolio for the highest endorsements in the NBA. His sponsors include 2K Sports, AT&T, Beats Electronics, Coca-Cola, GMC, KIA Motors, Nike, RIMOWA, Walmart, etc.
Beyond sports, James is also an investor. The athlete and his partners own 19 Blaze Pizza franchises in Chicago and South Florida. His foundation also owns an elementary school which was unveiled in 2018 and plans to spend $41 million to send kids to college.
4. Neymar Jr.
Annual Salary – $70.5M
Endorsements – $25M
Total Earnings – $95.5M
Net Worth – $200M
Sports- Soccer/Football
Nationality- Brazilian
For the young Brazilian, it's been a dream come true, from playing in the streets of Brazil to becoming the heir to the football throne when Messi and Ronaldo retires. His $222M move to PSG makes him the most expensive player in the game, and this amount was fully paid before his signing. He is currently on a 5yr deal with the French side – PSG – worth $350 million in salary, a deal that will keep him at the French capital till 2022.
In addition, the Brazilian star is the 2nd most popular athlete on social media with more than 200 million followers on different social media platforms. Neymar has ties to the movie industry as well and has a movie about his life which was released in March 2020. His sponsorship deals are with the likes of Nike, red bull, master card, TCL, Beats Electronics, DAZN, Electronic Arts, Gillette, etc.
3. Lionel Messi
Annual Salary – $72M
Endorsements – $32M
Total Earnings – $104 Million
Net Worth – $400M
Sports- Soccer/Football
Nationality – Argentine
Barcelona and Argentina captain, Lionel Andres Messi has had a long and decorated career in Spain, winning a record six Balon'dor. He is seen as the greatest player in the game challenged only by Juventus star Christiano Ronaldo who also has an outstanding record in the game.
Forbes named Lionel Messi the highest-paid athlete in 2019 with his net worth fast-growing beyond $100 million. His existing contract with Barcelona through 2020-2021 pays him over $ 80 million. He is currently in a life long deal with Adidas and has a bunch of investments both in Europe and his home country. His brand sponsorship deals are with the likes of already mentioned Adidas, Huawei, Master Card, Pepsi, Gatorade, etc. Messi also unveiled his own clothing line and launched his first retail outlet, The Messi Store, in September 2019 in Barcelona which has also been a dependable source of fortune for the footballer.
2. Christiano Ronaldo
Annual Salary – $60M
Endorsements – $45M
Total Earnings – $105M
Net Worth – $500M
Sports – Soccer/Football
Nationality – Portuguese
Ronaldo who has been tagged "Mr. champions league", is one of the highest-paid athletes in the world and has been there for a long time. The Portugal footballer currently plays for Juventus in Serie A following his nine years with Real Madrid. Having the highest number of followers on social media, he is easily the most influential athlete in the world. After his move to the Italian side in 2018, a record 520, 000 Ronaldo jerseys were sold by the club just within 24hrs. Having five Balon dor's, the former Real Madrid star has cemented his name alongside other big names as long as soccer is involved.
He has ties with companies such as Altice, DAZN, Herbalife, MTG, Unilever and is currently the number one brand ambassador for Nike.
1. Roger Federer
Annual Salary – $70M
Endorsements – $100M
Total Earnings – $106.3M
Net Worth – $450M
Sports – Tennis
Nationality- Switzerland
A Swiss professional tennis player, Roger Federer is seen as the greatest in the game. His professional career has spanned over two decades and within this period, he has won everything that's winnable in court tennis. He has several titles including winning eight Wimbledon men's singles titles, six Australian Open titles, five US Open titles and one French Open title. He also has a record 20 grand slam titles to his name.
Currently, he is known to be the highest-paid athlete in the world, winning about $130 million in prize money in his career. But this amount is greatly outweighed by his earnings off the court such as appearances and endorsements. One such deal is a 10-year deal worth $300 million which he struck with Uniglo Japanese apparel in 2018. His other sponsors include Barilla, Credit Suisse Group (ADS), Mercedes-Benz, Rolex, and Wilson Sporting Goods.
Roger always gives back to society through a foundation named after him. So far, the foundation has educated 1.5 million children in Africa and has raised more than $50 million.
10 Highest Paid Youngest Athletes in the World
These 10 highest-earning young athletes in the world have a combined earning of $272.2M and are professionals in sports like tennis, football/soccer, American football, and of course with a majority in basketball.
| | | | | | | |
| --- | --- | --- | --- | --- | --- | --- |
| S/N | Athlete | Date of Birth | Sports | Salary | Endorsement Deals Value | Total Earnings |
| 1 | Naomi Osaka | 16th October 1997 | Tennis | $3.4 M | $34 M | $37.4M |
| 2 | Kylian Mbappe | 20th December 1998 | Soccer/football | $20.8 M | $13 M | $33.8 M |
| 3 | Zion Williamson | 6th July 2000 | Basketball | $7.3 M | $20 M | $27.3 M |
| 4 | Devin Booker | 30th October 1996 | Basketball | $20.6 M | $6 M | $26.6 M |
| 5 | Christian McCaffrey | 7th June 1996 | American football | $23.5 M | $3 M | $26.5 M |
| 6 | D'Angelo Russell | 23rd February 1996 | Basketball | $20.5 M | $6 M | $26.5 M |
| 7 | Kristaps Porzingis | 2nd August 1995 | Basketball | $20.5 M | $4 M | $24.5 M |
| 8 | Nick Bosa | 23rd October 1997 | American football | $22.9M | $750, 000 | $23.7 M |
| 9 | Karl-Anthony Towns | 15th November 1995 | Basketball | $20.5 M | $3 M | $23.5 M |
| | | | | | | |
| --- | --- | --- | --- | --- | --- | --- |
| 10 | Quinnen Williams | 21st December 1997 | American footballer | $22.2 M | $200, 000 | $22.4 M |
10 Highest Paid Oldest Athletes in the World
Tennis superstar Roger Federer and golf legend Tiger Woods lead the pack of the highest-paid athletes who are also the oldest in their respective sports. From tennis to golf to American football, 10 of the oldest and highest-earning athletes have a combined earening of $441.3 M in the period under review.
| | | | | | | |
| --- | --- | --- | --- | --- | --- | --- |
| S/N | Athlete | Date of Birth | Sports | Salary | Endorsement Deals Worth | Total Earnings |
| 1 | Roger Federer | 8th August 1981 | Tennis | $6.3 M | $100 M | $106.3 M |
| 2 | Tiger Woods | 30th December 1975 | Golf | $2.3 M | $60 M | $62.3 M |
| 3 | Tom Brady | 3rd August 1977 | American football | $33 M | $12 M | $45 M |
| 4 | Drew Brees | 15th January 1979 | American football | $29.8 M | $15 M | $44.8 M |
| 5 | Phil Mickelson | 16th June 1970 | Golf | $0.8 M | $40 M | $40.8 M |
| 6 | Serena Williams | 26th September 1981 | Tennis | $4 M | $32 M | $36 M |
| 7 | Aaron Rodgers | 2nd December 1983 | American football | $21.1 M | $9 M | $30.1 M |
| 8 | Andres Iniesta | 11 May 1984 | Soccer/football | $26.6 M | $3 M | $29.6 M |
| 9 | Philip Rivers | 8th December 1981 | American football | $23 M | $400, 000 | $23.4 M |
| | | | | | | |
| --- | --- | --- | --- | --- | --- | --- |
| 10 | Ben Todd | 2nd March 1982 | American football | $22 M | $1 M | $23 M |