Cristiano Ronaldo has emerged as the highest-paid athlete according to Forbes' 2017 Highest-Paid Athletes list. Over the years, FORBES has been the ultimate scorekeeper of the sports business, tracking everything from the most valuable teams to the highest-earning players, from top agencies to biggest sponsors. But quantifying monetary success doesn't tell the full story.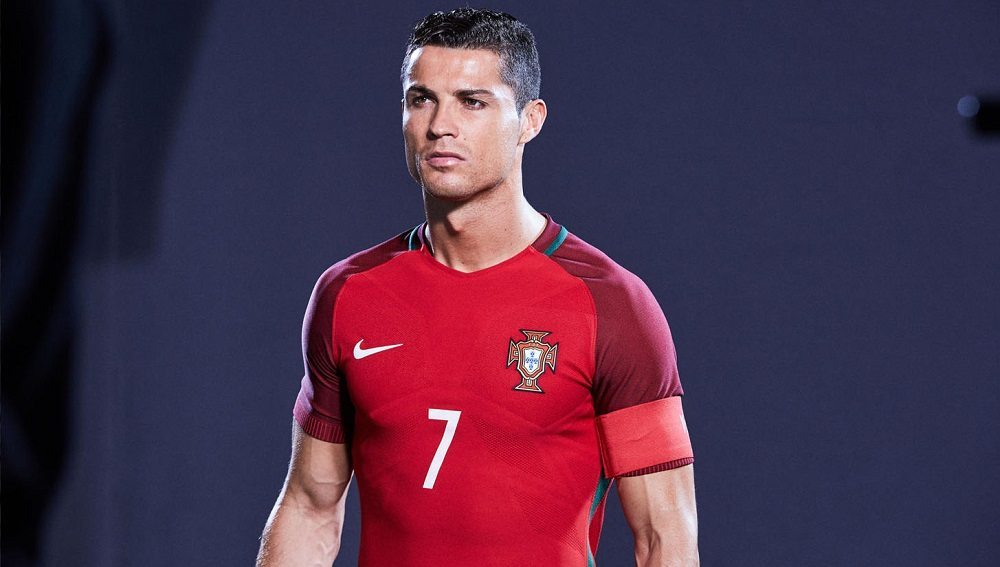 Born on February 5, 1985, in Madeira, Portugal, Cristiano Ronaldo is the world's highest-paid athlete, taking home the huge sum of  $93 million. Nike is the globe's top sportswear brand, worth $28 billion and clocking $30 billion in annual revenues. And Creative Artists Agency beats all sports agencies, with a whopping $290 million in maximum commissions.
But the question here is, what really makes them so successful?
Whatever it is that creates the impressive numbers on their balance sheets would be part of the successful business relationships which they share within the sports ecosystem.
Ronaldo earns so much because he has a massive contract with Real Madrid – worth $56 million in 2016 – and a group of corporations willing to shell out more than $30 million per year just to be associated with him.
Again is Ronaldo's speed. There's no gainsaying that the Real Madrid star is really fast. He has once defeated a Spanish sprinter Angel David Rodriguez in a zigzag spring challenge by half a minute while he narrowly lost against the professional sprinter in a straight line challenge. To explain why this is so easy for him, Ronaldo has just about 10 percent body fat in his body which makes him one of the perfectly built sprinters of his time.
Nike is able to sell $20 billion worth of shoes annually because it's directly associated with some of the biggest names in sports – Barcelona, LeBron James, and the NFL, to name just a few.
CAA has built its success upon the sports agency world's most star-studded roster of athletes, boasting a lineup of Eli Manning, Drew Brees, Carmelo Anthony, Chris Paul, Julio Jones and much more.
ESPN's Darren Rovell tweeted out the top 10 highest-paid athletes on the Forbes' 2017 Highest-Paid Athletes list, which features four NBA players:
The highest paid athletes in the world, as guesstimated by @Forbes pic.twitter.com/JdeNk4t2NO

— Darren Rovell (@darrenrovell) June 7, 2017
According to Forbes' 2017 Highest-Paid Athletes list, there's a significant gap between the top three viz Ronaldo, James and Lionel Messi and the rest of the list. Ronaldo is the only athlete making over $90 million in salary and endorsements, with James at $86.2 million and Messi at $80 million.
No one else is making even $70 million. Roger Federer, who ranks fourth on the list, earns the overwhelming amount of his $64 million in endorsements and earned only $6 million for his on-court tennis performance.
Formula One racing star, Lewis Hamilton is the only auto-sport athlete in the top 10. He has won three F1 titles in his career, including back-to-back championships in 2014 and 2015. He also finished second in 2016.
Despite playing just seven rounds of golf since September 2015, Tiger Woods still ranks No. 17 in earnings thanks to $37 million in endorsements.
Forbes has always kept a tab on the richest people in the world. Those sorts of relationships are the very foundation of the sports business world. And though they always come up with long detailed results – which teams are most valuable, which players are highest paid – until now, nobody has ever done a comprehensive study of how all of those connections fit together to create wealth.
How LeBron James Makes His $86.2 million
Lebron James who was born on December 30, 1984, is popularly known as "King James" not just because of his height and body physique but also because of his tactical skills as a basketballer.
After he re-signed for three more years in a deal worth $100 million, the NBA's four-time MVP earned an additional $31 million salary between 2016-17 making him the third NBA player to earn $30 million in one season after Michael Jordan and Kobe Bryant. His net worth is bound to increase as he continues to have additional endorsements from the likes of Intel and Verizon. This adds up to his lifetime deal with Nike which is bound to earn him more than $1 billion. He is expected to earn an additional $55 million from product endorsements.
Aside from being the best player in the basketball game, James owns a production company, SpringHill Entertainment which is being managed by Maverick Carter. The business is part of an investment group in Blaze Pizza. It has 17 franchises in Chicago and South Florida.
What Makes Lionel Messi A Unique Soccer Player?
The Argentine professional footballer Lionel Andrés "Leo" Messi Cuccittini is still considered the world's greatest player because of his physical and mental strength. Forbes named him the third highest paid athlete with his net worth fast growing beyond $80 million.
When in the field, Messi hardly ever submits to defeat. Over the years, he often always faces strong tackles from opposing players but still, when the ball gets to him, you are almost sure of a good goal, an assist or a pass before the pass. Although he may not appear to be the fastest player on the pitch, he often speeds past the defenders in a flash to end it with a good shot. His agility and passion also play a good deal in his football success which has, in turn, placed him on the highest-paid athletes' list.