The total sum of earnings of the highest paid entertainers in the world will make you think twice about your career options. According to findings by the renowned Forbes Magazine, the world's 100 top-earning entertainers pocketed a total of $5.15 billion, pretax, in the year 2017.
People on the list of the highest paid entertainers in the world include actors, actresses, musicians, television personalities, sportsmen, and authors. About a third of these entertainers come from the United States. Twenty people on the list are from Europe, twelve from the United Kingdom, five from Asia and four from Canada. Entertainers from South America, Africa, and Australia failed to make the cut.
Forbes explained that it came up with its figures by calculating ticket sales from tours and or salaries, endorsement deals, merchandising and by interviewing industry insiders and sometimes the stars themselves.
So who is the highest paid entertainer in the world? It none other than musician turned businessman, Sean "Diddy" Combs.
1. Diddy – $130 Million
Diddy made a whopping $130 million thanks to his Bad Boy Family Reunion Tour, the sale of one-third of his Sean John clothing line, and his partnership deal with Diageo's Ciroc vodka.
2. Beyonce – $105 Million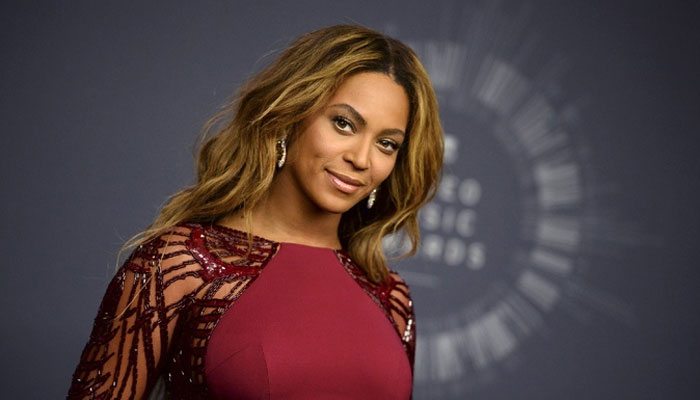 Beyonce grossed a fortune from her Formation World Tour. It is estimated that the tour made a quarter of a billion dollars. Add that to her "Lemonade" album sales and you see why Beyonce is number 2 on the list.
3. J.K. Rowling – $95 Million 
British novelist, J.K Rowling, who once made the billionaire list but dropped off due to her charity work, comes in at number three, making her the highest-earning entertainer outside the United States. She made the list thanks to her 2016 best selling book titled; "Harry Potter and the Cursed Child". She also cashed in off the Hollywood movie adaptations of her books with the most recent one being "Fantastic Beasts and Where to Find Them".
4. Drake – $94 Million
Canadian musician, Drake, comes in at number four. The hip-hop star made the list thanks to his very successful Boy Meets World Tour. It also helped that he was the most-streamed artist on the planet over the past 12 months. That led to lucrative endorsement deals with Apple, Sprite, and Nike
5. Cristiano Ronaldo – $93 Million
The number one highest earning sportsperson in the world, and fifth on this list, is Portuguese and Real Madrid star, Cristiano Ronaldo. The 2017 FIFA Best Player and Ballon d'Or winner achieved this status thanks to his contract with Real Madrid. His lifetime endorsement deal with Nike, worth upwards of $1 billion also helped. Another thing worth mentioning is his growing line of CR7 branded products which include clothing items and a line of hotels, have added to his pockets.
6. The Weeknd – $92 Million
The second Canadian to make the list is R&B sensation, The Weeknd. Although relatively a newcomer to the industry, the 26-year-old had very good album sales and a sold-out world tour. His "Starboy: Legend of the Fall World Tour" is estimated to have made more than $1.1 million per show.
7. Howard Stern – $90 Million
Somewhat controversial radio host and television personality, Howard Stern, is among the top 10 earners thanks to his eight-figure contract with SiriusXM.
8. Coldplay – $88 Million
British rock band, Coldplay, are on the list thanks to their earning from the Head Full of Dreams Tour which took them around the world, playing stadiums. The tour is estimated to have made upwards of $5 million per city.
9. James Patterson – $87 Million
James Patterson is the second author to make it into the top 10. He is said to be America's richest author, having sold over 9.5 million copies of his books in one year. In addition to that, the New York-born writer agreed to co-write a thriller novel with former President Bill Clinton which will guarantee him an estimated seven-figure payment.
10. LeBron James – $86 Million
Cleveland Cavaliers star, Lebron James, is the second sportsperson on the list. His earnings have come from his contracts as well as endorsement deals with Intel, Verizon, Coca-Cola, Beats by Dre, Kia Motor and just like Ronaldo, a lifetime deal with Nike worth more than $1 billion.
James has other business ventures which includes a production company, SpringHill Entertainment, and the fast-food chain, Blaze Pizza.
Full list of Forbes Highest Paid Entertainers
11. Guns N' Roses – $84 million
11. Rush Limbaugh – $84 million
13. Justin Bieber – $83.5 million
14. Lionel Messi – $80 million
15. Dr. Phil McGraw – $79 million
16. Ellen DeGeneres – $77 million
17. Bruce Springsteen – $75 million
18. Adele – $69 million
18. Jerry Seinfeld – $69 million
20. Mark Wahlberg – $68 million
21.  Metallica – $66.5 million
22. Dwayne Johnson – $65 million
23. Roger Federer – $64 million
24. David Copperfield – $61.5 million
25. Kevin Durant – $60.6 million
26. Garth Brooks – $60 million
26. Elton John – $60 million
26. Gordon Ramsay – $60 million
29. Ryan Seacrest – $58 million
30. Chris Rock – $57 million
31. Vin Diesel – $54.5 million
32. Paul McCartney – $54 million
32. Red Hot Chili Peppers – $54 million
34. Louis CK – $52 million
35. Jimmy Buffett – $50.5 million
35. Adam Sandler – $50.5 million
37. Andrew Luck – $50 million
37. Rory McIlroy – $50 million
39. Jackie Chan – $49 million
40. Calvin Harris – $48.5 million
41. Robert Downey Jr – $48 million
42, Stephen Curry – $47.3 million
43. Dave Chappelle – $47 million
43. Judy Sheindlin – $47 million
45. James Harden – $46.6 million
46. Lewis Hamilton – $46 million
47. Kim Kardashian West – $45.5million
48. Drew Brees – $45.3 million
49. Taylor Swift – $44 million
50. Simon Cowell – $43.5 million
50. Phil Mickelson – $43.5 million
52. Tom Cruise – $43 million
53. Kenny Chesney – $42.5 million
53. Steve Harvey – $42.5 million
55. Luke Bryan – $42 million
55. Celine Dion – $42 million
55. Jay-Z – $42 million
58. Sofia Vergara – $41.5 million
59. Kylie Jenner – $41 million
60. Bruno Mars – $39 million
60. Tiesto – $39 million
62. Russell Westbrook – $38.6 million
63. Sebastian Vettel – $38.5 million
64. Damian Lillard – $38.4 million
65. Shah Rukh Khan – $38 million
65. Jennifer Lopez – $38 million
65. The Chainsmokers – $38 million
68. Novak Djokovic – $37.6 million
69. Amy Schumer – $37.5 million
70. Tiger Woods – $37.1 million
71. Salman Khan – $37 million
71. Neymar – $37 million
71. Bill O'Reilly – $37 million
71. Dolly Parton – $37 million
71. Ed Sheeran – $37 million
76. Dwayne Wade – $36.2 million
77. Fernando Alonso – $36 million
77. Sean Hannity – $36 million
77. Rihanna – $36 million
80. Bon Jovi – $35.5 million
80. Akshay Kumar – $35.5 million
82. Billy Joel – $35 million
83.  Dr Dre – $34.5 million
83. Florida Georgia Line – $34.5 million
83. Toby Keith – $34.5 million
83. Jordan Spieth – $34.5 million
87. Derrick Rose – $34.3 million
88. Usain Bolt – $34.2 million
89. Gareth Bale – $34 million
89. Conor McGregor – $34 million
89. Britney Spears – $34 million
92. Kei Nishikori – $33.9 million
93. Fletcher Cox – $33.4 million
94. Clayton Kershaw – $33.3 million
95. Chance the Rapper – $33 million
95. Katy Perry – $33 million
97. Carmelo Anthony – $32.6 million
98. Jason Aldean – $32.5 million
98. Kevin Hary – $32.5 million
100. Zlatan Ibrahimovic – $32 million