Though it sounds like it should be the easiest thing in the world to wear short hair, it's a big challenge to many. Many prefer wearing long straight or blonde hair to copy the white people. And of course there are plenty of colored wigs as well as long silky extensions which often draw the eyes of stylists, hair enthusiasts, individuals, some celebrities and exhibitors, making them desire to rock them to look more sleek.
Yet, against the beautiful-looking hair extensions and among the booths stocked with glossy tubs of chemical relaxers, some African women have decided to go back to basics: They wear their own natural hair. That might be seem like an unexpected trend, with celebrities such as Caroline Mutoko, Amani, Alice Kamande, Serah Ndanu, etc sporting bright wigs and extensions.
Some Female Kenyan celebrities are rather fascinated with their natural hair and they want to bring out the beauty in their hair. They want to wear it and show it off. They love the hair they were born with, they embrace it, are proud of it and even wear it to international events. In fact, these celebrities really understand that black women have naturally unique and stunning hair but due to inferiority complex or reasons best known to them, they opt to wear wigs and weaves. Even though weaves and all of those 'artificials' look good on some people, they believe natural hair looks better. Here are the top Kenyan Celebrities who look outstanding, beautiful and supreme in short hair, enough to inspire you to try it out yourself.
Read Also: 20 Most Beautiful Kenyan Women Celebrities
Margaret Gakuo Kenyatta
Margaret Kenyatta, the wife of Uhuru Muigai Kenyatta, 4th President of Kenya and the First Lady of Kenya looks very attractive in her short hair and among the few with deep confidence to rock the hair they were born with. She didn't have to rely on the seeming femininity that long hair provides to turn heads or to get the president's attention.
Terryanne Chebet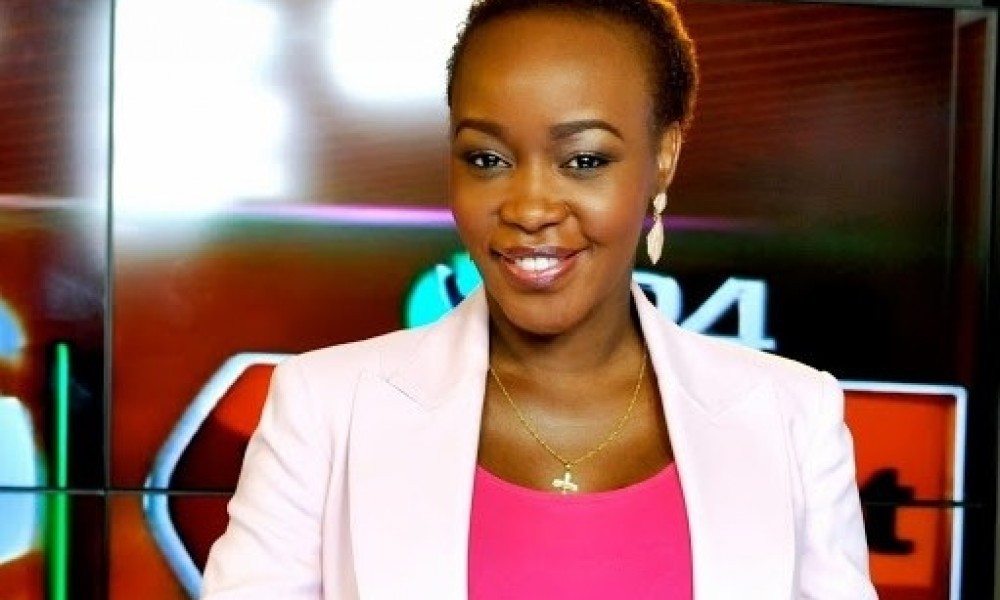 Terryanne Chebet sometimes wear wigs and weaves, but it is transparent that she looks more adorable in short hair.  She no doubt appears uniquely stunning whenever she decides to show off her short hair (died or not).
Wahu
Wahu, a musician from Kenya is another celebrity who has been showing off her natural hair. She looks amazing wearing her natural blonde hair. She styles her natural hair to suit her taste and hardly wears wigs or weaves.
Lupita Nyong'o
Lupita Nyong'o and supreme short hair are essentially synonymous. She has been rocking her natural hair a lot and has inspired many into joining the beauty bandwagon. She styles to suit any occasion she wears it to. More amazingly, the diva wears her short natural hair to any event, both home and abroad and of course looks distinctively phenomenal in it.
Jane Wacu
The volleyball player, Jane Wacu is another Kenyan star who looks better in her short natural hair than she could have if she had opted to wear weaves and wigs. The successful and remarkable player also styles her short hair in different ways. After all, it's all about achieving versatility and a nice hair-do.
Janet Wanja
Here is another volleyball star who is among short hair ambassdors. The skilled player has been a great contribution to the Kenyan woman team's success and has represented the country within and outside the continent.
Huddah Monroe
Former BBA Housemate Huddah Monroe is another Kenyan star who rocks short hair. She sometimes wear wigs and weaves but many prefer her short hair look to that of wigs and weaves.
Stella Mwangi
Stella, a Kenyan-Norwegian singer, songwriter and rapper is another Kenyan star who looks amazing in short natural hair. She rocks it whenever she is not wearing a wig or weaves.