Postal codes are very important in countries of the world, both civilized and third-world countries. They are a set of characters that can come in numerical or alphanumerical order, with punctuations or spaces primarily used in sorting mails. Bringing it down to Lagos State in Nigeria that has 20 local government areas, postal codes (or zip codes) can be put to many uses and serves several purposes in mail sorting, in the location of the specific regions, in delivery of packages, and many more. For this piece, we are set to x-ray Lagos postal codes, including other fine details.
What are Postal Codes?
The words postal codes can be replaced with several other names – post-code, postcode, ZIP Code, or PIN Code. ZIP code is a series of characters that can be numerical (occurring in just numbers) or alphanumerical (occurring in both numbers and digits). Sometimes, Post-codes can also include some punctuations or even spaces and they are primarily assigned for the purpose of mail sorting. However, they can still come in handy for several other purposes as will be explained in this piece. Geographical areas of each country are usually assigned postal codes but it is not strange to see institutions or individual addresses that receive large mails being assigned special codes. Good examples of this include large commercial companies or government agencies.
Given the same number of characters, a system that is alphanumeric is capable of encoding many more locations. For instance, a two-digit numeric code will not be able to represent more than 100 locations, however, the case is different for a two-character alphanumeric code – with twenty letters and ten numbers it can comfortably represent 900 locations.
Assigning Postal Codes For Lagos
With ZIP codes or postal codes, it is easy for people to identify different locations in any state or country even if you are a tourist and a newcomer. Also, navigating different parts of any city can be accomplished without much stress and for those who wish to go on visits to any particular area, arming yourself with the relevant code goes a long way in easing the process. In Nigeria, the post office is charged with the responsibility of giving out ZIP codes to different states and for Lagos, the code assigned to its head post is different from the ones given to each of the areas.
The 20 local government areas of Lagos are categorized into a couple of sub-divisions – metropolitan and non-metropolitan areas. It is these two broad headings that are then used in structuring the Lagos ZIP code in each area.
Full List of Lagos Postal or ZIP Codes
The under-listed is a comprehensive list of Lagos postal codes of different areas. The streets within these areas bear similar codes; they include:
Surulere postal code: 101283
Ikeja ZIP code: 100271 (154 streets )
Abarenji: 100269
Ikorodu postal code: 104101
Ajah postal code: 101245
Victoria Island postal code: 101241 (84 streets )
Yaba ZIP code: 101212 (streets 87)
Abarenji: 100269
Agarawu: 101229
Abule Ijesha: 101213
Adeniji Adele: 101226
Ahmadia: 100331
Alakija Old Ojo: 102262
Amukoko Alaba Oro: 102212
Amukoko North: 102215
Amukoko West: 102213
Amukoko East: 102214
Apapa West: 101254
Apapa North: 101252
Apapa South: 101253
Atunrase Estate Gbagada: 100235
Ayodele Street: 100233
Abule Egba: 100276
Alagbado: 100314
Allen: 100281
Anthony: 100282
Bakare Faro: 102216
Bungalow Estate: 100264
Balogun: 100267
Bode Thomas: 101211
Alakuko: 100271
Alapere Ketu: 100244
Captain: 100341
Domepu: 100273
Egan: 100268
Alimosho: 100275
Akesan: 100268
Egbe: 100265
Fadeyi: 100252
Festac Community II: 102312
Festac Community III: 102313
Festac Community IV: 102314
Gbagada: 100234
Idi Oro: 100254
Idumagbo: 101228
Idumu: 100276
Ifako Agege: 100215
Ijaye: 100311
Igando: 100267
Ijedodo: 100269
Ijesgatedo: 101282
Ijora Badia East: 102221
Ijora Badia Central: 102222
Ijora Badia North: 102224
Ijora Badia West: 102223
Iju Isaga: 100216
Ijora Oloye: 101255
Ikata: 100281
Iju Water Works: 102216
Ikosi: 100246
Ikeja postal code: 100282 (Oba Akran)
Ikotun: 100265
Ikoyi: 101233
Ipaja: 100278
Ilupeju: 100252
Ilaje: 102266
Isale Eko: 101226
Isheri Oke: 100214
Isheri Osun: 100266
Itafaji: 101225
Itire: 100281
Ikosi: 100246
Jibowu: 100252
Ketu Mile 12: 100247
Ketu: 100243
Ketu Orisigun: 100245
Kirikiri Face: 102273
Other postal codes for Lagos contacts include:
Kirikiri Industrial: 102272
Lawanson: 100254
Lafiaji: 101223
Lekki postal code: 105102
Makoko Extension: 101244
Magodo: 100248
Maryland: 100211
Marina: 100221
Massy: 101225
Mende: 100211
Meiran: 100361
Mushin: 100253
Obonikoro: 100232
Obalende: 101232
Ogba Aguda: 100218
Offin: 101227
Ogudu: 100242
Ojokoro: 100313
Okepopo: 101224
Oko Oba Agege: 100284
Olota: 100341
Olute/ Navy Town: 102341
Onike: 100213
Onikan: 101231
Opebi: 100281
Oya Estate: 100274
Sari Granum Olire North: 102232
Sari Iganmu Olire South: 102231
Site C: 102263
Sangisa: 100248
Shogunle: 100261
Shomolu Pedro: 100233
Tujusho: 101211
Suberu Oje: 100351
Lagos Island postal code: 101223
Local Government Areas Of Lagos
Below is a comprehensive list of the 20 local government areas in Lagos State
Alimosho
Ajeromi-Ifelodun
Kosofe
Mushin
Oshodi-Isolo
Ojo
Ikorodu
Surulere
Agege
Ifako-Ijaiye
Somolu
Amuwo-Odofin
Lagos Mainland
Ikeja
Eti-Osa
Badagry
Apapa
Lagos Island
Epe
Ibeju-Lekki
These are the Administrative Divisions In Lagos
With a total of 351,861 hectares of territorial land area, Lagos State is divided into five administrative divisions referred to as the acronym IBILE. They include;
Ikeja
Badagry
Ikorodu
Lagos [Eko]
Epe
Uses of Postal Codes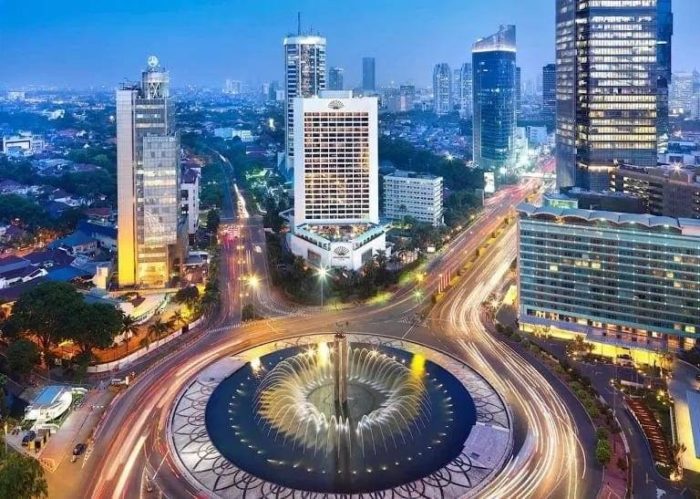 ZIP codes are very important especially in the civilized world like the United Kingdom, The United States, Canada, and more where they can be put to several uses. Even in developing countries, postal codes serve quite a good number of purposes. Get some of the key uses of Postcodes below
Mail Services – this happens to be the major use of the postcode. With the code, postal workers can easily tell where a package or letter is going. In civilized countries like the US, before you can mail a parcel, it is compulsory that you write the zip code visibly in the address.
Delivery Services – people who work in the delivery services leverage ZIP codes for internal routing of the packages they receive; this makes their work a whole lot easier.
Statistics – Zip codes are useful in gathering statistics. For instance, the US can boast of over 42000 ZIP Codes.
Marketing – ZIP Codes can also be used for the purpose of marketing. The stores will always ask for a customer's zip code because, when it is combined with other info like your name and credit card, it reveals additional info about the customer from the commercial databases. This information can be sold to data brokers who will in turn sell them to other marketers.
Legislative Districts – The ZIP Codes also come in handy for the purpose of legislation
Internet Purposes – ZIP codes are usually found under most eCommerce or education website registration pages.
Credit Card Security – Credit card authorization is something that can be achieved with codes
Insurance Rating – there are insurance carriers that use zip codes in determining the rate a customer will receive.