Deborah Elizabeth Sawyer is a Jewish–American woman and painter who was briefly married to Dumisani Dlamini, a South African veteran actor, but she is most famous as the mother of Doja Cat.
While there are little or no records on her birth date or even the name of her parents, unconfirmed sources recently claim she was born on the 1st of January, 1970. What is certain, however, is that she was born in Los Angeles, California, and is said to be in her late 50s. The age is clearly just an estimation, considering the fact that her birth date is still unknown.
Inside Elizabeth Sawyer And South African Veteran Actor Dumisani Dlamini's Failed Marriage
Deborah was married to Dumisani Dlamini. Their love for the arts brought them together and they met in the USA while he was on a musical drama tour, way back in 1986. He had decided to stay back in the States after the tour and with time, their friendship grew till they decided to get married. They had an intimate ceremony with just a few family and friends in attendance. There are no known records to show the date or even the venue of the wedding and since the two seem to love their privacy, there is very little information about their relationship on social media.
We do not how long Deborah and Dumisani dated before they got married, but they had a wonderful friendship that metamorphosed into a marriage that sadly did not stand the test of time. Deborah and Dumisani spent most of their married life living in the United States, they never got to live in South Africa because they got divorced almost as soon as the decision to move to Africa was made. It is said that the couple had been making plans to move to South Africa and raise their family there but things didn't quite turn out as planned.
The Reason For Their Divorce Is Still Unknown
The reason for their divorce is still unknown as the general public is left with just speculations as to what actually led to the divorce. Their union was blessed with two children, one of them being Doja Cat, the popular musician. There are no details on the second child's whereabouts or even what her name is, but it is certain that they both have two children together.
Their marriage was said to have lasted 15 years before they eventually got a divorce. Some people were of the opinion that his decision to move back to his homeland was what led to their divorce. All these however are just mere speculations as no one has any authentic information on why the couple had to go their separate ways when they did.
She Raised Their Children Alone
Elizabeth's marriage to Dumisani produced two kids, one of whom is popular U.S singer Doja Cat. Following her divorce from Dumisani, she had to raise the kids alone in the US since Dlamini left for SA almost immediately after the divorce. Some sources were initially of the opinion that Dlamini was going to come back to the US and join his family after spending some time in Africa but we never saw that happen.
Being raised by a single parent all her life, Cat once granted an interview on "The
Quick Silva Show", where she mentioned that she had never met her father. She also talked about her dad being supportive of her career and how he sometimes drops nice comments on her Instagram handle. She says she knows he is proud of her.
Dunamisi Dlamini however said that he is connected to all his kids, and claimed that he had made several attempts to contact his daughter, Doja Cat but her publicists always interfered and prevented him from reaching her. He also mentioned that all these interference were just publicity stunts to create drama and make his daughter trend more on social media. Doja on the other hand says she holds no grudges against her father, she even believes that she got her dancing talent from him.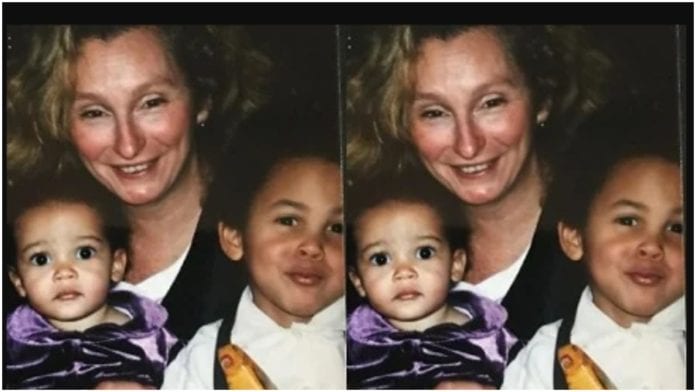 Deborah Has Remained Unmarried Since The Divorce
Since their divorce, there have been indications that Dumisani has made attempts to get married. There was also an allegation that he almost got married to one Nhlengethwa but the marriage did not hold because he could not meet up with her parent's demands of R23,000 bride price. It is said that Nhlengethwa's parents were not so much in support of the marriage, considering that Dumisani was way older than their daughter. As for Deborah, there is nothing so far that indicates she is dating anyone or even planning to get married.
We cannot say for sure if Deborah ever made any attempt to accommodate her ex-husband's roots or connect with it, considering that she has always lived in America and even her daughter, Doja is said to have never met her father in person. Elizabeth never got to join him in South Africa and there are certain claims that her now ex-husband, Dumisani, went back to Africa because he was homesick. This further gives the impression that Elizabeth did not make much effort to accommodate her husband's roots. We also know that Elizabeth, just like her husband, does not easily divulge information about their personal life, we may never know if she made secret attempts to be in touch with her husband's African roots.
Elizabeth Sawyer Is A Painter
She is a painter and an artist. Elizabeth is also an actress and has featured in a couple of television shows. Her daughter once revealed in an interview that her grandmother, (Elizabeth's mum) was also a painter who opened a gallery and also sold paintings. It is, therefore, safe to conclude that Elizabeth possibly got her creativity from her mother and she, in turn, passed the creative genes to her daughter.
She Influenced Her Daughter's Music Career
When Elizabeth moved to New York City with her kids after the divorce, she made Doja sign up for dance classes while her aunty who was a singer taught her how to sing. According to Doja, her mother influenced her love for music and even the choice of genre. Doja Cat began releasing her music on SoundCloud as a teenager and is also known for creating music videos and songs on various social media platforms.
Raised by a single mother, it is not such a surprise that her mum inspired her in quite a number of ways. Apart from encouraging her love for music, it is often said that she also stirred up the creative side in her.
She Currently Works In The Fashion Industry
Elizabeth Deborah Sawyer currently lives in the United States of America and works in the fashion industry as a "Technical Menswear designer" She is known to have a flair for art and craft and is seen to make drawings and do a lot of paintings during her spare time. Yellow is said to be one of her favorite colors as she is seen to experiment with colors and wax paintings.
Her net worth is currently estimated to be at about $1,000,000 which is believed to come mainly from her painting and artistry business.