The name Jo-Anne Reyneke has become a popular one in South Africa at the moment as the woman behind the name has grown to assert herself as one of the most talented and charming actresses in the country. Beautiful, calm, and truly gifted, Ms. Reyneke has won the admiration of South African TV audiences with her scintillating performance in different programs, including Muvhango and Rhythm City.
Having started her journey in the entertainment industry in 2008, Jo-Anne Reyneke has now been active as an actress for more than a decade and has not shown signs of slowing down. Over the years, she has developed her skills as a make-belief professional and is now one of the highly admired figures in the South African entertainment industry.
Profile Summary of Jo-Anne Reyneke
Full Name: Jo-Anne Reyneke
Date of Birth: 2 June 1988
Age: 33 years old
Place of Birth: Vereeniging, Gauteng, South Africa
Nationality: South African
Occupation: Actress
Years Active: 2008 to Present
Education: Russell High School, Movietech Film and Television School
Best Known for: Muvhango, Rhythm City
Jo-Anne Reyneke is Bi-Racial
Jo-Anne Reyneke is 33 years old as she was born on the 2nd of June, 1988. The actress was born in Vereeniging, a popular city located in the south of Gauteng province, South Africa.
One very interesting thing about Reyneke is that she is actually biracial. This is because her father was a white man while her mother is a black woman of Zulu descent. The actress, who is apparently fond of her parents, has shown them on her Instagram page where she boasts of more than half a million followers.
Reyneke Never 'Met' Her Father
Another very interesting thing about Jo-Anne Reyneke is that the actress never met her father as an adult. This is because her parents parted ways when she was just about two years old and she relocated to Pietermaritzburg with her mother. This meant that the last time she ever saw her father was when she was two years old. However, because she was so little at the time she last saw him with baby eyes, Reyneke does not remember anything about the man and so, she feels she has never met him before. She often asked her mother about her dad but she told her each time that the man was far away from them and they could not meet him.
The actress once kickstarted a search to find her father in 2010 and even appeared on Khumbul'ekhaya, a TV program that is dedicated to helping to track the real journeys of South Africans on their quests to reunite and heal their families. On the show, she pleaded for help to find her dad and explained that her life would only be complete if she found him.
Unfortunately, Reyneke was not able to find him in time as he was already dead. Of course, she was devastated but she learned to move on.
The Actress Has Also Lost Two Brothers
Jo-Anne Reyneke grew up with two brothers and a sister who were all raised by their mother in Pietermaritzburg. Things were not very easy for the family because they were being trained by a single mother. However, they still managed to go to good schools and enjoyed a great childhood.
The actress was very close to her brothers but her family suffered horrific tragedies when they lost both of them. Her eldest brother, Mxolisi, died in 1996 when he was 28 years old after he got hit by a hit-and-run driver. Her second brother, Lungelo, died in 2013 from asthma complications when he was 19 years old. Reyneke and her sister are very close.
Jo-Anne was Teased So Much in Her Youth
Probably because of her biracial background, Jo-Anne Reyneke grew up with very fair skin. As a child, she was so fair that other children thought she was white and teased her frequently about it. Even though she grew up in a black home, they taunted her to speak only English and called her names. However, she learned to grow a thick skin and overlooked this bad behavior.
Despite this, Reyneke still enjoyed a great childhood and had fun playing with her true friends. Because of her closeness to her brothers, she mainly played with the boys. In fact, the actress once revealed that she became a tomboy because of her closeness to many boys as a child.
How Jo-Anne Reyneke Developed Love For Acting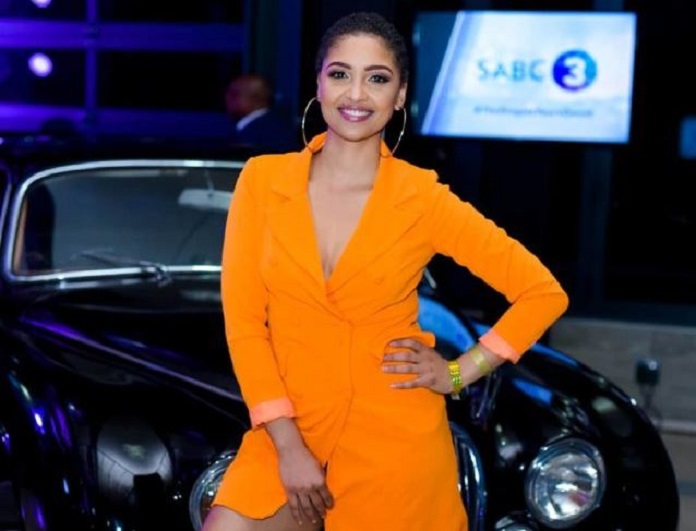 Jo-Anne Reyneke developed a love for acting when she was in high school. The actress attended the Russell High School in Pietermaritzburg and it was here that she became really interested in drama and the performing arts. In fact, she got so interested in acting that she enrolled at Movietech Film and Television School in Durban after she finished high school.
While at Movietech Film and Television School in Durban, she studied performing arts and music and honed her acting skills, becoming more confident of her ability to portray characters on stage and in film.
Her Career Began On Stage
In 2008, Jo-Anne Reyneke began her acting career on stage as a theatre actress. She made her debut at The Playhouse Company, a performing arts theater in Durban, South Africa. She was cast in The Game, a play written by Duma Ndlovu, a popular South African poet, filmmaker, producer, journalist, and playwright.
Reyneke acted alongside big names like Sindi Dlathu, Lucia Mthiyane, and Mary Twala. She stunned the audience with her performance in The Game as it went on to get her her breakthrough role in television.
How Muvhango Gave Jo-Anne Reyneke Her Big Break 
After kickstarting her acting career with an awesome performance as a stage actress, Jo-Anne Reyneke soon transitioned to television when she was cast in Muvhango, a South African television soap opera. The actress got the role in Muvhango because Duma Ndlovu, who is also the creator and executive producer of Muvhango, was highly impressed with her performance in The Game that he offered her the job on the soap opera.
Reyneke was cast to play the role of Pearl, a receptionist in Muvhango. The role eventually became her breakthrough role as it gave her immense recognition around South Africa. It is noteworthy that Muvhango is a huge soap opera in South Africa and has an average of 4 million daily viewers. It has been nominated for the South African Film and Television Award for best soap opera and has a huge fanbase of loyal viewers. This is why when Reyneke became a favorite of the viewers, she also shot into huge stardom around the country.
Reyneke's Other Works After Muvhango
In 2013, after some years on the show, Jo-Anne Reyneke finally left Muvhango to do other things. Thereafter, she starred in other shows. The actress starred in Intersexions, an award-winning TV series focusing on how the inter-relationships between sexual partners aids HIV to spread across society.
She later starred in Rhythm City, a South African musical drama series, playing the role of Prudence Oliphant, a really uptight but bubbly office manager for Redemption Records. She went on to star in High Rollers, a telenovela-turned-soapie from 2015 to 2017, playing the role of Busi Duma on the SABC3 production.
The actress further played the role of Thandi in Broken Vows, a telenovela from 2017 to 2018, and also starred as Sli on the SABC1 miniseries, Side Dish. In 2020, the actress played the central role of Thuli Dlamini in BET's sitcom Black Tax and later landed the role of Refilwe Zungu in Generations: The Legacy, a soap opera the same year.