American film and TV actress, Gabrielle Dennis is popular for her role as Janay on the TV series The Game, a movie that got her nominated for the Best Ensemble Award at the 2013 NAACP Theater Awards. She also gained prominence with her recent role as Whitney Houston in the film The Bobby Brown Story. 
Gabrielle joined the mega movie industry Hollywood in 1990 and ever since the inception of her career, she has built a successful portfolio and of course, has amassed enormous wealth and a remarkable reputation. She is currently single. Find out more about her in the article.
Gabrielle Dennis' Biography 
Gabrielle Dennis is a tight-lipped fellow who has succeeded in keeping most of her early day's information away from records, however, after thorough diggings we found she was born on the 19th of October 1981 in Cincinnati Ohio where she was equally raised.
For her educational pursuit, through her fourth grade till 10th grade, she took classes at the Creative and Performing Arts school. Gabrielle started showing off her acting stints in high school, she exuded expertise and joy in most of her shows. She subsequently bagged a bachelors degree in arts from Howard University. During her stay at the university, she co-hosted the BET's Teen Summit Talk show and participated in several college plays. She also founded her own show Cincinnati Youth Times playing as an exotic host.
Career
Gabrielle Dennis's career started long before she gained public recognition. She was active on many commercials as well as comedy stand up shows as a host and also went ahead to independently create her own shows as well as stand up comedy.
She got a chance to act on set for the first time in the comedy-fantasy movie, A Mom for Christmas in 1990. As expected, Gabriella Dennis was remarkable with her acting skills in the movie, starring alongside Olivia Newton-John, Juliet Sorci, Aubrey Morris and the other cast members. Through the following years, the actress fell back to television shows and hosting as well as co-hosting several events.
In 2006, Gabrielle Dennis landed a role in the popular comedy sketch, The Underground and subsequently made a guest appearance in the Disney series, Wizards of Waverly Place alongside Selena Gomez. This collaboration cemented her recurring role in the television sitcom The Game. Since then, the actress has bagged lots of roles and has made a remarkable impact portraying the characters she's been cast in. Her mega role of mimicking legendary singer Whitney Houston in the 2018 movie The Bobby Brown Story got everyone talking. Her portrayal was life like and soon became globally recognized.
Besides acting, the actress trained as a dancer during her early days. To that effect, she has gotten a whole lot of recognition for being an excellent dancer.
Is Gabrielle Dennis Married or in a Relationship?
The love life of most celebrities is often a topic for gossips. Celebrities are one group of people who easily fall in and out of love, they also hold the highest records for divorce. Regardless of this, there are a few marriages in the entertainment industry that have known true love. Gabrielle Dennis is, unfortunately, not one of these as she has claimed the status of a single woman since the inception of her career.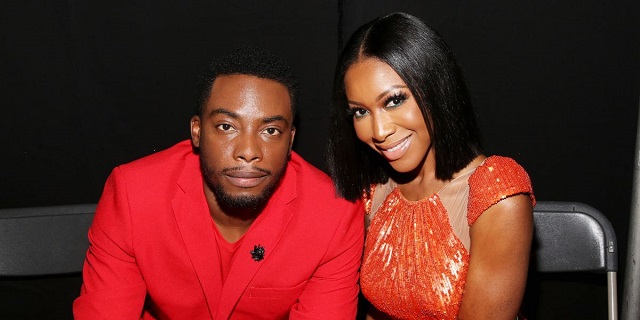 She has been a victim of several relationship hoaxes and also has been at one time or the other referred to as a lesbian. This is probably owing to the fact that Gabrielle Dennis has executed some lesbian characters to perfection in several films and series like HBO's Insecure. In the popular series; Blue Mountain State, the actress played the role of Sam Jones III's love interest and was spectacular in that role.
While fans and the adoring audience have been eager to discover who has the actress's heart with marriage rumors flying around, the actress seems unperturbed about sharing details with the public. She once put up a loved up photo with Saruna J Jackson on social media which caused a bit of a stir until interested fans discovered that it was just onscreen romance and nothing more. The actress is still very much single and is currently focused on her career.