Chimebuka Nnaji (Born in 1996) is a 27 year-old Nigerian businesswoman and makeup artist best known for being the daughter of Genevieve Nnaji, the award-winning actress, filmmaker, and businesswoman.
Genevieve Nnaji succeeded to a great extent in shielding her daughter away from the glare of the public and media. News about the child she had as a teenager did not reach the mainstream media until many years later. Chimebuka has since grown into a beautiful lady who is leading a life of her own as a successful businesswoman.
Summary of Chimebuka Nnaji's Bio
Full Name: Theodora Chimebuka Nnaji
Nickname: Dora
Gender: Female
Date of Birth: 1996
Chimebuka Nnaji's Age: 27 years old
Ethnicity: Igbo
Nationality: Nigerian
Religion: Christian
Sexual Orientation: Straight
Marital Status: Married
Chimebuka Nnaji's Husband: Prince Osi Chigozie Ikediwa
Parents: Genevieve Nnaji (mother)
Genevieve Nnaji Had Her Daughter as a Teenage Mother?
Genevieve was a teenage girl who had her daughter when she was barely 17-year-old. As a young girl who was not very experienced in the act of childbearing, she had no idea that she was pregnant. It was actually her mum who noticed some changes in her body and decided to run series of tests which revealed that she was already 7 months pregnant. Although the young actress had suspected the pregnancy she was still in doubt at its possibility until she saw the scan results confirming that a baby was growing in her womb.
Her parents were dismayed and disappointed by the news which is the reaction of any parent out there. However, the actress later revealed that her parents made a decision to have her keep the baby because having an abortion was out of the question for her as they were of the Roman Catholic faith and their faith frowns heavily on abortions.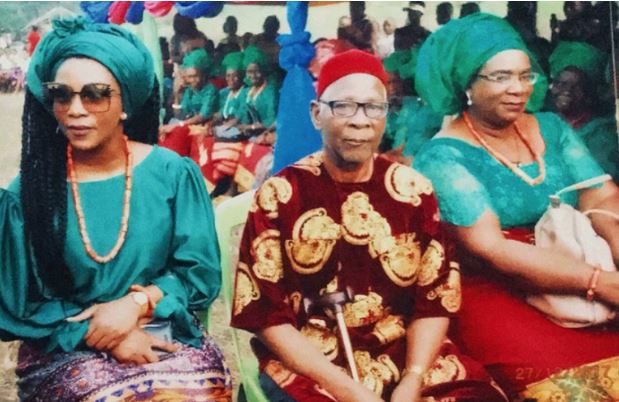 Besides, they also believed that two wrong decisions do not make a right decision because beyond fornication, committing abortion to cover the mistake was a more grievous sin. Genevieve's dad was even of the opinion that its a child's life they were deliberating on and for God to allow her to be conceived, He had a reason.
Her parents went on to show immense willingness to help her through the pregnancy and decided that they would support the actress raise her child as well. With such great concern from her parents, the young actress went through with the pregnancy successfully and a couple of months later, she welcomed her adorable daughter – Chimebuka.
However, when Genevieve's daughter was born, Genevieve's career which she had started when she was 8, was finally getting revived, so staying at home to take care of her child was not going to be an easy thing for her as at then. It would also have been hard to cater to her child's needs especially as she still had her education to pursue, so she had to choose to concentrate on her acting and as they say, the rest became history as soon as she hit stardom in the Nigerian entertainment industry.
Genevieve Nnaji Kept The Birth Of Her Child A Secret For Many Years
Genevieve Nnaji is generally a private person and it took a while for her to talk about her child or even mention that she had a child. One can speculate that one reason she kept her child a secret is because of the conservative nature of Nigerians and their attitudes towards a child being born out of marriage, especially to one that is a teenager. That was why at the initial stage when she found out that she was pregnant, the actress tried to hide the pregnancy in a number of ways, some of which might have been harmful but Genevieve has spoken on how she is glad that she did not do anything to jeopardize the life of her baby.
More so, in an interview, she revealed that the reason for keeping her child a secret is because her daughter was a part of her life that existed before she became famous. In her words "that is a part of me that belonged to just me as I stopped owning my life after that and that was precious to me".
Another thing that was kept secret by the actress regarding her pregnancy is the father of her child. As at that time, many believed the young actress was a very close friend of the Nigerian socialite, Dotun Oladipo also known as Acura. So when news of her baby was revealed, it was rumored that Dotun was the father of the child however upon hearing about it, he denied the speculations. However, he went on to reveal that his mum was bent on accepting the child but that was not what he wanted as he was not the child's father.
To date, Genevieve Nnaji has never spoken about Dotun being her child's father nor did she comment on what he said back then. She has also kept mute about anything that has to do with her child's paternity and no one is certain who the child's father. From all indications, he has been absent in her life as the only persons who have been linked to the child are Genevieve and the child's grandparents who raised her as their own daughter.
Genevieve Nnaji's Sister, Chimebuka Nnaji, Is Often Mistaken For Her Daughter
There has been a lot of confusion about who Genevieve's daughter is and she is often mistaken for her younger sister. Most of the information across several websites potray Genevieve's younger sister and her daughter.
To clarify, it is believed that Genevieve's sister, Theodora Chimebuka Nnaji, had her secondary school education at Federal Government college Akure and she has a degree in Mass Communication from the Nnamdi Azikiwe University. Interestingly, the smart young lady does not use her degree in a professional capacity as she works as a make-up artist.
Chimebuka is the owner of a make-up brand, NAJ Artistry and she has gone on to establish her own studio which is located in Yaba. This studio is also believed to serve as a school for aspiring make-up artists who are looking to build a career in the make-up industry. It has been rumored that Chimebuka had her start in her career by doing the make-up of her mother's friends and even of her mother. As of now, she currently works as a make-up artist for a lot of celebrities in Nigeria.
Chimebuka Is A Happily Married Woman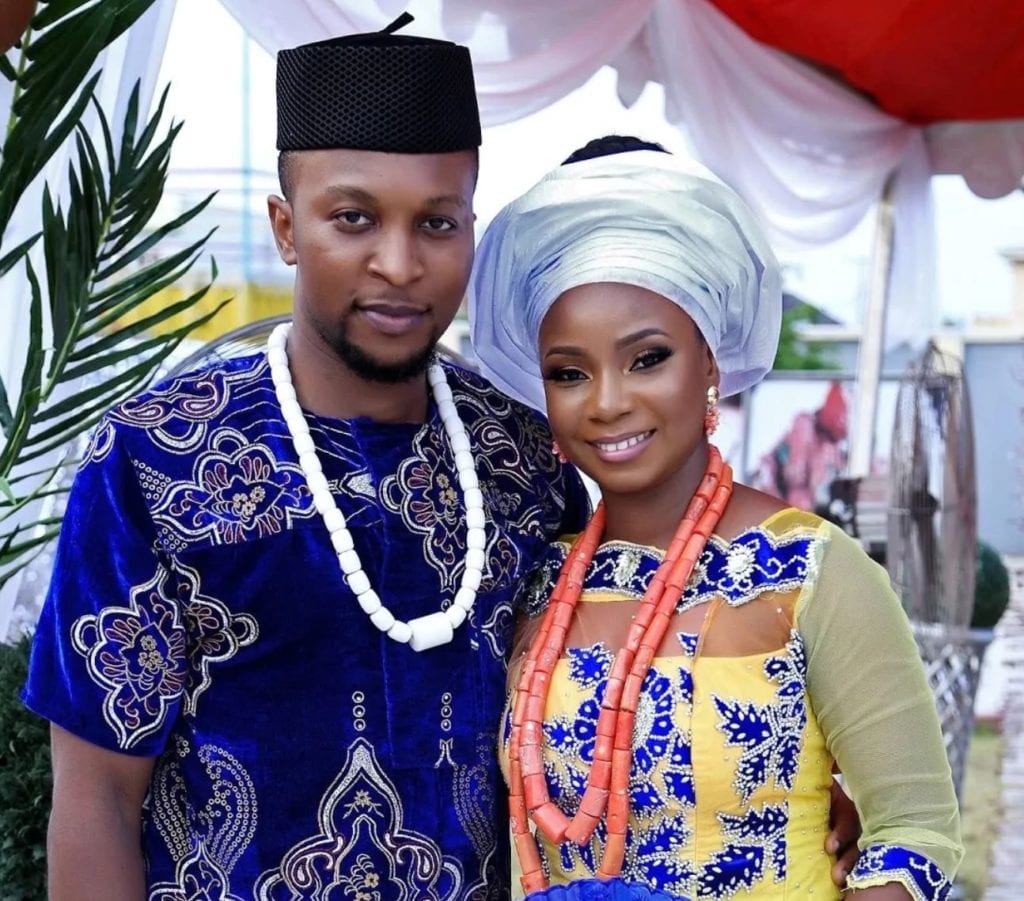 Chimebuka seems like a woman who has all of her ducks in a row, in 2016 the make-up CEO got married to her long time boyfriend, Prince Osi Chigozie Ihediwa. It is believed that their relationship started in 2009. As speculated, their wedding ceremony was a very grand occasion which had in attendance many popular names in Nollywood including Ramsey Nouah Jr.
About 2 years after their wedding, the couple welcomed their first child, a son in 2018. This made Genevieve a very proud young aunt. However, besides these facts, there are no details about the family life of the young couple especially with regards to Chimebuka's husband other than his name. He seems to be a very private individual who tends to shy away from the public's attention. Nonetheless, they are leading a happy life and expanding their family as of now.