Living up to 100 years is in itself considered a feat, one that places a person in the top 1% of the world's population. Managing that while being a successful comedian, actor, and writer with a career that spanned 94 years is yet another remarkable achievement that places one in a category with less than 0.1% of the human population. Simply put, both feats are practically impossible, but for George Burns, they weren't. Learn more about the American icon by reading below.
Life and Death of George Burns
George Burns, whose parents certainly had no idea at the time of his birth that he would become a special human, was born on the 20th of January, 1896. One could say his life had always been different. He was born to a family with 12 children, coming in at number nine of the gang of 12. His parents, Hadassah and Eliezer Birnbaum were Jewish immigrants to the United States.
After he lost his father at the age of 7, George's life as an innocent child was over. He had to join the fray to support the very large family until luck smiled at him through the show promoter and producer, Lou Farley. George had been working as a syrup maker and would sometimes join his friends in a round of joyful singing while they worked. Their singing brought Farley into their lives, and Farley recruited George and his friends as a singing group, thus starting up George's journey in show business.
George Burns lived a full and fun life enjoying his time in show business. He was a chronic smoker, smoking about 300,000 cigars during his lifetime from the age of 14. Although he smoked an average of 4 cigars a day, he never had cancer. As he got really old, however, he had a few injuries including a head injury that occurred shortly before his 100th birthday. He appeared in public for the last time on February 6, 1996, before he died on the 9th of March, 1996 in his Beverly Hills Home.
His funeral was held at Wee Kirk o' the Heather church in Glendale and he was buried beside his wife at the Forest Lawn Memorial Park Cemetery.
All You Need To Know About The Comedian
George Burns had launched a career as a singer after meeting Farley but his budding career was nearly threatened with an abrupt break when Burns was drafted into the US Army for World War I in 1917. Luckily for him, his bad eyesight kept him from going to the war and so his journey to fame really began. He continued taking part on the shows that Lou Farley had him and his friends on, but expanded from simply singing to dance routines. His comedic talents would not become apparent and make him famous until he met Gracie Allen, his wife.
George's life as a comedy star was mostly on radio alongside Gracie Allen. The two started out as comedy relief for Guy Lombardo. Although their show on Guy Lombardo was not widely accepted, the two eventually found their own crowd after they started airing their own show in February 1932. The two actors developed and acted sketch comedy skits and saw significant growth in their popularity.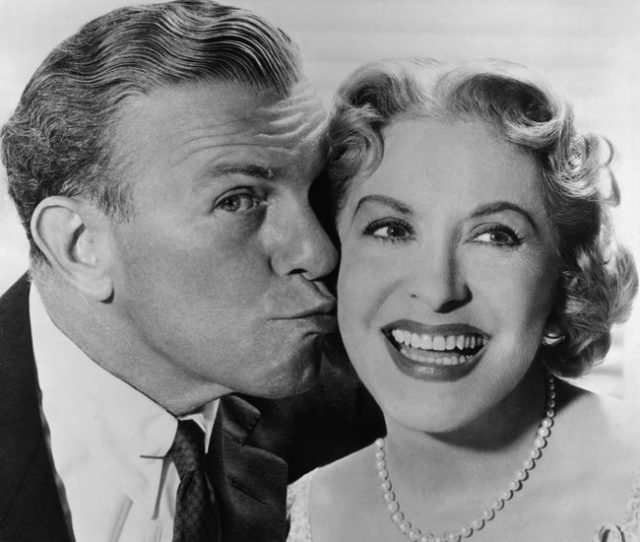 George and his wife had their show, George Burns & Gracie Allen Show, which ran on the NBC radio network for 12 years before it was moved back to CBS where it initially began. Their show, which had national popularity eventually found its way to television in 1950 and lasted till 1958 due to Gracie Allen's heart problems. Burns continued to star on shows like The George Burns Show, Wendy and Me, and George Burns Comedy Week.
See Also: Norm MacDonald Net Worth, Wife, and Son, Parents and Family Life
George Burns also had an extensive filmography, starring in over 25 films over the course of his career. When he lost his wife in 1964, George threw himself into work, making television shows and touring the United States as a comedian. During this period, Burns starred in a film, The Sunshine Boys. He was 80 at the time and his performance earned him the Academy Award for Best Supporting Actor.
Burns refused to retire and worked till he was 100 years old. He only stopped work a few weeks before his death. His career achievements and accolades include three stars on the Hollywood Walk of Fame. One as a movie star, another as a television star, and the other as a live performer. While he was alive, Burns wrote 10 books, releasing the first in 1955 titled I Love Her, That's Why and the last in the year of his death, 100 Years 100 Stories, released in 1996.