Carolin Bacic was the wife of Steve Bacic the well-known Canadian actor who has appeared in a variety of popular TV shows and films, including "Andromeda," "Stargate SG-1," and "X-Men 2." Carolin Bacic, who used to be a client care worker, led such a private life that only a few media outlets have records of her death which happened on January 3, 2019.
Carolin and Steve Bacic had three children, and they are Emma, Steven, and Lily. Late Carolin and her husband tried as much as possible to shelter their children from the eye of the public until they became of age and choose to put whatever they chose about themselves on social media. Moreover, it was from Lily Bacic's Instagram page that most people got to know about Carolin's death. According to her children, Carolin was a fantastic and loving mother, and she is well missed.
Carolin Bacic's Biography Summary
Full name: Carolin Bacic
Gender: Female
Date of birth: April 19
Ethnicity: Caucasian
Nationality: Canadian
Zodiac Sign: Aries
Sexual Orientation: Straight
Religion: Christianity
Marital Status: Married
Carolin Bacic's Husband: Steve Bacic
Famous for: Being Steve Bacic's wife
Carolin Bacic Was Born In Canada
Carolin Bacic was born on the 19th of April in Canada. Her actual year of birth is not known. Moreover, several websites have her birth date as March 1965, but this is not correct. As is the case with spouses of celebrities who lead a private life, most people just superimpose the information of the popular spouse. Steve Bacic is the one who was born on the 13th of March 1965.
There is a limited amount of information on who Carolin's parents were, what they do, or the kind of childhood she had. The same also applies to her education. However, it is known that Carolin spent her early life in Canada, where she attended primary and secondary schools and university as well.
Carolin Bacic Was Steve Bacic's Wife Until Her Death In 2019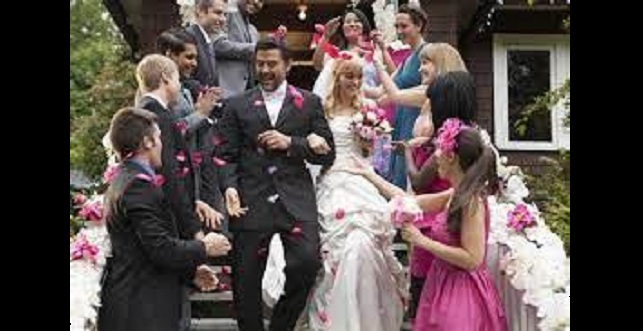 Carolin Bacic was married to popular actor Steve Bacic. Despite his hectic work schedule as an actor, Steve built a solid family with Carolin raising their lovely children. Carolin was the rock and backbone of her family. Her popular husband did all humanly possible to shield his family from media scrutiny. Whenever he was asked about them in interviews, his standard response was that he was the one in showbiz, not his wife and kids, so he would rather not speak about them.
Carolin's husband was born in Croatia and raised in Canada, where he studied engineering before finding his way into acting. He has appeared in many popular TV shows and movies, including "Stargate SG-1" and "Smallville." Over the years, Steve has built a solid reputation for his incredible acting skills, charming personality, and dedication to his work.
His start in acting was something from a serendipitous moment when he discovered how many films were being made in Vancouver during a road trip with friends. This piqued his interest, caused him to take acting classes, and then led to him getting a role. Despite being in the public eye, Steve Bacic keeps his personal life private, and very little is known about his marriage to Carolin Bacic.
Carolin Bacic Met Steve Bacic Through A Mutual Friend
It is believed that Carolin Bacic met her husband, Steve, through a mutual friend in Vancouver. Afterward, they quickly hit things off. Steve recalls being immediately drawn to Carolin's intelligence, beauty, and sense of humor. Despite being very different, they quickly realized they had a lot in common and shared similar values.
The couple started dating and fell deeply in love. Some of their favorite things to do together involve spending time outdoors, traveling, and exploring new places together. After a few years of dating, they got married in a private ceremony, with only close family and friends in attendance. They led very private lives.
The Couple Had Three Children Together 
Carolin Bacic and Steve Bacic have three children. The private nature of the family makes it hard to know much about the kids, as their parents were bent on protecting them from the unwanted attention of the media. Not until recently, nothing was known about Steve and Carolin's children. Their Three children are Emma Bacic, Steven Bacic, and Lily Bacic.
Emma Bacic
Emma Bacic is the first child and first daughter of Caroline Bacic and her husband Steve Bacic. She was born on the 14th of February 1998. Since their mother's painful demise, Em, as she is fondly called, has taken up the motherly role for her siblings, especially with her younger sister Lily with whom she shares a close bond. Even though her Instagram account is private, Emma was the first to share a picture of herself and their father's new girlfriend-Shanae Tomasevich. Emma is a loving person who is always concerned about the welfare of all her family members.
Steven Bacic
Steven Bacic is the second child and only son of the late Carolin Bacic and her husband. He was born on the 21st of August 1999. Steven is very reserved, and it is uncertain if he will ever tow his father's career lane. He shares a close relationship with his sisters and father but prefers to stay under the radar.
Lily Bacic
Lily Bacic is the last child of Carolin and Steve Bacic. She was born on the 23rd of August 2005. Even though their parents did all they could to shield them from the media, Lily has chosen to share about their close-knit family when she became old enough to do so. It was through her social media posts that we get a glimpse into their lives, the loss of their mother, and their fathers' new love interest. Lily painstakingly celebrates all her family members on social media on their birthdays and every important date. She is a very loving person and is growing up into one very beautiful young lady.
Carolin Bacic Worked As A Client Care Professional
Because Carolin was a very private person, little is known about the kind of life she led asides from raising lovely and healthy children. Her husband, on the other hand, chose not to discuss his family. From the little information that is available about Carolin, she spent several years as a client care worker.
Asides from this work, she concentrated all her energy on raising her children and building her home. Carolin was also very supportive of her husband's career, as she was known to appear alongside him at different red-carpet events.
She Passed Away In January 2019
Carolin Bacic died on the 3rd of January 2019, and until the time of this writing, the news seem to be hush-hush. This isn't much of a surprise as her husband never spoke about his family when Carolin was alive. While the cause of her death was never revealed, it was very sudden. Her family was devastated by the terrible loss but has continued to stay strong for one another.
Ironically, Steve Bacic has also moved on in his love life. He has been dating a fellow actress and model, Shanae Tomasevich, since 2020. His children must have given their blessings as they have been spotted hanging out with their father and his girlfriend.