GIS which is short for Ghana Immigration Service is a Ghanaian federal agency functioning under the ministry of interior. GIS's responsibilities include regulation of visa application, entry, as well as resident permits in the country. Citizens of Ghana who have plans to join the services would sure want to know the details about its ranks and salary structure. The institution is known to have a well-organized command, beginning from the juniors to the most senior.
From the rank of the Assistant Immigration Control Officer II (this is the lowest) to that of the Comptroller-General of Immigration (this is the man at the helm of affairs) all are paid according to the new Single Spine Salary Structure (SSSS); the initial implementation of this salary structure was in 2010. Therefore, once a graduate applicant is employed by the agency, he or she will earn more than someone who entered with just WASSSCE or SSCE qualifications.
Ghana Immigration Service Ranks
In every organization whether governmental or from the private sector, there is usually an administrative structure that oversees the performance of the workforce. The structure which is headed by the occupant of the highest post ensures that all employees carry out their duties effectively as they work towards the achievement of organizational goals. In the case of Ghana Immigration Services, their officials are organized in a well-defined chain of command. The ranks come thus;
• Assistant Immigration Control Officer II
• Assistant Immigration Control Officer I
• Immigration Control Officer
• Assistant Inspector
• Inspector
• Assistant Superintendent of Immigration
• Deputy Superintendent of Immigration
• Superintendent of Immigration
• Chief Superintendent of Immigration
• Assistant Commissioner of Immigration
• Deputy Commissioner of Immigration
• Commissioner of Immigration
• Deputy Comptroller-General of Immigration
• Comptroller-General of Immigration
Ghana Immigration Service: What You Need to Know About its Salary Structure
The salaries of employees working in Ghana Immigration Services go hand in hand with their ranks in the service. Thus, every person's rank determines the amount of money he gets as a salary. However, the exact take-home of each rank is not in the public purview neither are their incentives and allowances. Employee salary or estimate About ¢239 – ¢258 monthly.
How Can One Join The Ghana Immigration Services?
According to the records, the services' job opportunities are rare and highly sought after by Ghanaian nationals considering their relevance and foundation in the country. Application for GIS is done according to categories and it is your academic qualification that will dictate the category you will fall into.
Entry Requirements For GIS
Application to join GIS is open to three categories of individuals
Individuals with a degree.
Persons with an HND (Higher National Diploma). In this category, the minimum requirement is an HND from a recognized tertiary institution
Non-graduates categories – This is where you get the recruits.
People planning to submit applications for any category under the Ghana Immigration Service must satisfy certain general requirements before they can be considered eligible.
Graduates Category
All graduates of recognized higher institutions interested in the GIS recruitment exercise must meet the following:
Must be a citizen of Ghana
Must be completely devoid of criminal record
Must be a first-degree holder in whatever discipline
Must have finished their National Service
The age bracket is between 18 and 30 years.
Must be of good character
Must have proof of medical and physical fitness
Applicants should not be bonded
Both males and females must fulfill their different prerequisite height requirements
If you are a legal practitioner looking to land a job under the Ghana Immigration Services, then you must satisfy the requirement for lawyers. They include the following;
Must be a Ghanaian citizen
Must be of good character
Must de devoid of a criminal record
Must have put in two to five years of service at the bar.
Must have done your National Service
Must have proof of computer literacy
The age bracket for this set is between 21 and 35 years.
Interested applicants who have a Higher National Diploma and those without a degree also need to satisfy similar requirements; however, there are slight differences.
Non-graduates on the other hand ought to be holders of the SSSCE/WASSCE Certificate and they must have up to five credits, including English or Mathematics. All other requirements are for the other levels of education.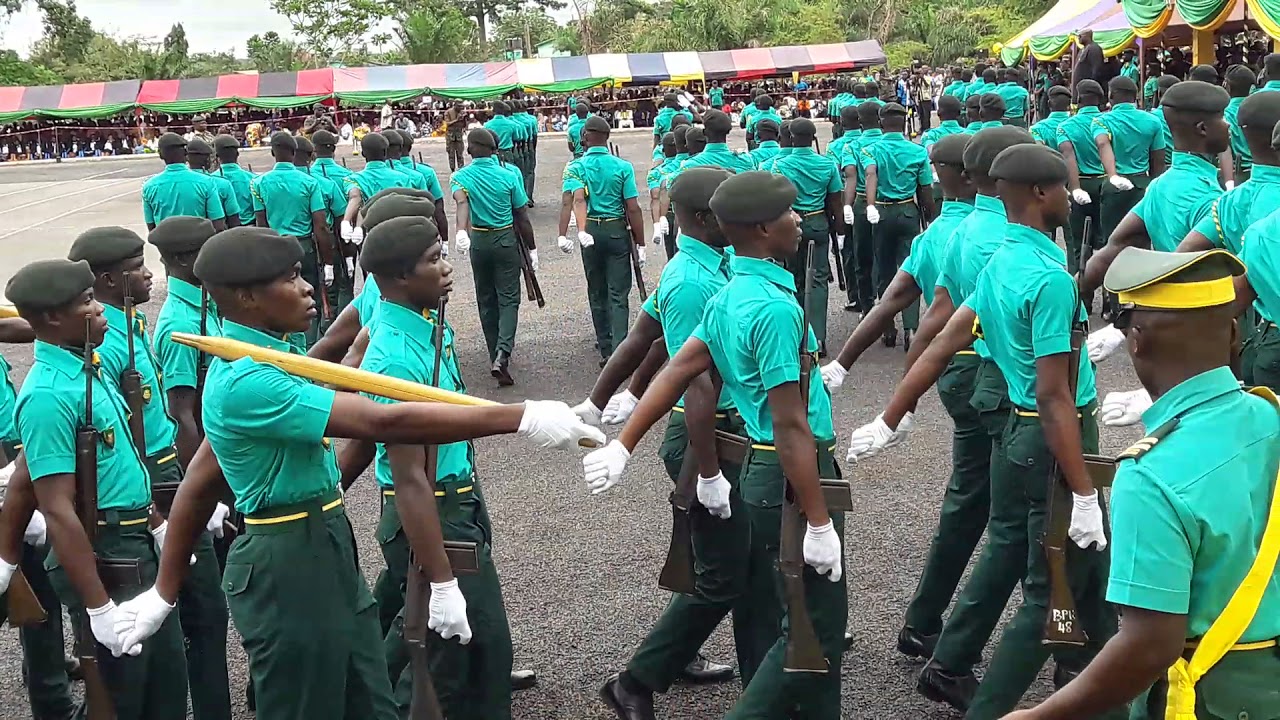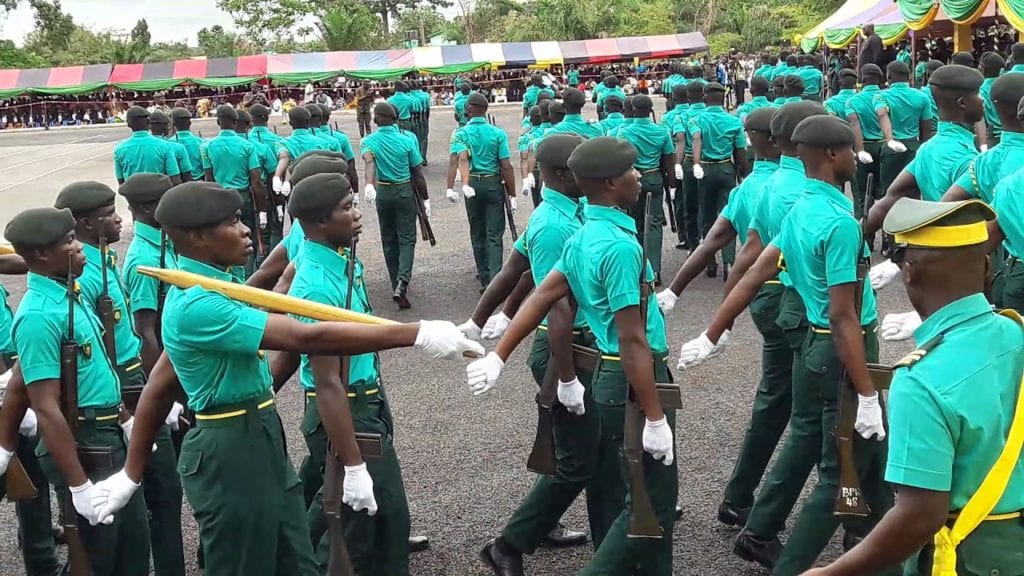 How To Submit Application for Ghana Immigration Service Positions
It is important that intending applicants looking for jobs in GIS should have a good understanding of the entire application procedure so that they can do things in the right order. This is the procedure to follow.
Ensure you buy an E-voucher from any commercial bank branch in Ghana, it can also be accessed from the nearest EMS offices.
Visit the GIS portal and click the "Apply Now" button.
To proceed, applicants must key in their e-voucher number and their pin code.
The available educational levels are as follows, non-graduate, certificate, or graduate, just choose the one applicable to you.
Choose your preferred branch and proceed to populate the form with your correct details including your academic background.
Upload your passport photograph.
Once you are satisfied with the information you have inputted on the form, hit on the print button to get a printout of the summary report of your application details.
If all your details are confirmed to be okay, go ahead and apply. Besides, applicants can always return to get another printout of their summary report; this can be done before the final closing date.
All applicants for Ghana Immigration Services jobs ought to abide by the GIS protocol and procedure for the application process. In explanation, they must provide only factual info to avoid ugly situations like apprehension and prosecution.
What Job Positions are Available at the Ghana Immigration Services
There are different job positions available at GIS for a variety of eligible and qualified applicants. They include
• ICT
• Accounting
• Statistics
• Purchasing and supply
• Lawyers
• General duties
How Long Does GIS Trainings Last
Training for jobs in the Ghana Immigration Services entails a paramilitary training process that lasts for a period of six months. While undergoing training, all recruits will be required to follow certain guidelines like
Respecting basic human rights
Services to the nation
Always ready to learn