Ginimbi, when he was alive, and Passion Java, are some of Zimbabwe's flashiest multi-millionaires. The businessmen are highly ambitious people and this can be seen in their lifestyle. They have a palpable presence on social media where they show off their wealth to the world.
With the lifestyle that both men show off online, one subject that Zimbabweans always discuss on social media is who is richer between the two. While Ginimbi's followers see him as the richer guy – a true "mbinga", the massive fans of prophet Passion Java maintain that the man of God is way richer than Ginimbi.
Passion Java is a Preacher, Socialite, and Entreprenuer
Passion Java is a self-proclaimed prophet and young multi-millionaire born on the 28th of October 1988 in Zimbabwe. Also known as Mr. Twabam, the man of God has become a top influence in Zimbabwe, impacting millions of lives with what is best referred to as his supernatural gifts. The modern-day Pentecostal pastor attended school in kwaSeke following which he started displaying his talent of prophesying and spreading the gospel.
The son of Christine Rambanepasi started preaching in his hometown, Chitungwiza before spreading his tentacles to other parts of the country. Today, his fame is felt across borders, especially in South Africa where the man of God has performed miracles.
The prophet became even more famous after he got into an online feud with Ginimbi. He warned fans to desist from comparing him with Ginimbi whom he says comes from the rural area of the country. Now, what are the sources of the prophet's fortune?
What Is Passion Java's Net Worth?
As of 2022, Prophet Passion Java's net worth was estimated to be around $50 million. This obviously ranks the man of God among Zimbabwe's richest people, as well as one of the richest ministers on the black continent of Africa.
Passion Java has multi-faceted investments, including his ministry, that have contributed to his wealth. He is in the music industry, in politics, and the man of God is also an author with several publications under his belt.
He Started as a Minister of the Gospel
Java Passion did not become a prophet overnight; the Zimbabwean minister first paid his dues serving at the Tabernacles of Grace – a church founded by his big brother, Apostle B Java. Passion stayed with his sibling for a while, learning the ropes before pulling out in 2010 to launch inter-denomination services at the popular Chitungwiza Aquatic Complex.
Though he was just 22 at that time, the youngster started commanding a mammoth crowd in no time at all. The church he later named Kingdom Embassy became prominent when Passion started predicting the ID and phone numbers of the members of his congregation. The Prophet's name hit the airwaves in 2013 when he came up with the claims of carrying out a miracle abortion; this was performed on a woman that was four months pregnant.
Today, Java's popularity has grown beyond Zimbabwe with branches in neighboring countries like South Africa and Zambia. The Christian preacher has even taken his teachings beyond the shores of Africa all the way to the United States.
Passion Java Has Interest in the Music Industry
Away from the propagation of the gospels, Passion Java has extended his hands into the Zimbabwean music industry. He launched a music studio in 2015 as a way to extend a helping hand to gospel artists and other emerging singers who now have access to free recording services. It was like an answered prayer for artists who couldn't secure recording contracts because of the challenges of the industry.
The studio, which was called Passion Java Ministries, is soundproof with top-notch recording equipment. In fact, speculations had it that the quality of Java's musical infrastructure can only be rivaled by those we constantly see on Channel O and MTV base, owned by affluent producers.
In 2017, Passion Java diversified into other genres of music such as Zimdancehall. Through his Passion Java Records, he brought in some Zimdancehall artists like Enzo Ishall, Buffalo Souljah, Soul Jah Love, Roki, Jah Master, and many more.
Java obviously wanted to do more for artists, which led him to establish Gara Mumba Iwe Series in 2020. During the COVID 19 pandemic, this served as a platform where artists leveraged to stage live performances on social media. Passion's feat in the music industry did not go unnoticed as he soon earned "The Most Influential Zimbabwean Under 40" title.
Passion Java Set Up KTV (Kingdom TV) to Widen His Reach
In order to increase his reach on a global scale, Passion Java floated his own satellite television channel known as Kingdom TV or KTVion 2013. The station, which was launched via a UK-based telecommunications company, ViewSat Limited, was majorly for his church programs. Within eight years, the channel became very popular, stretching across the globe and impacting lives in millions. This feat made Passion the youngest in his country to float a TV channel at just 25 years of age.
He is Involved in Politics
Passion java seems to have his hand in every pie as the founder of the Kingdom Embassy Church. Ahead of the Zimbabwean 2023 elections, he started associating himself with the ZANU PF electioneering campaigns, throwing his weight behind president Emmerson Mnangagwa in his re-election bid.
The popular man of God has been spotted at the country's State House with Mnangagwa. Passion took the electioneering campaign into music, persuading Congolese musician Kofi Olomide to mention Mnangagwa in his song with Roki entitled Patati Patata.
Java has equally joined AAG (Affirmative Action Group) which is working hand in hand with the sitting president in promoting the National Development Strategy; this happens to be Mnangagwa's re-election message for the forthcoming elections.
Passion Java Has Penned A handful of Books
As if being a minister, record label boss, and politician were not enough, Passion Java added the title of author to his already glowing resume. Many of the literature he uses in reaching out to his members are of his own creation. Some of the books he has authored include
Prophetic Secrets
Manifesting Your Dream World
Fourteen Types of Angels
Interpretation – Who is Your Interpreter?
These are emotional publications that sell like wildfire among the members of his congregation. Many buy them to follow up with the teachings of the prophet.
Transport Business
It appears like there is no end to what Prophet Passion Java can do as the popular preacher is also neck-deep into the transportation industry. Not much is known about this arm of his business but he has vehicles on the road that are generating huge revenues on a daily basis
Passion Java's Lifestyle Led People to Question His Genuity as A Minister
We cannot be far from the truth to say that Prophet Java's alleged miracle performing abilities are marred by his flamboyant lifestyle. This led people to question not only his source of wealth but also his credibility as a genuine prophet. Even some of his fellow pastors and the press have been on his case, criticizing all that he does and the close relationship he has forged with high-ranking politicians like president Mnangagwa and the Jamaican president.
There was a time when the man of God went overboard, purchasing three top-notch automobiles in one shopping spree. He was said to have bought a Jaguar and two Range Rovers. Both vehicles cost over USD 500,000. It was later revealed that the automobile was meant for some senior pastors in Kingdom Embassy who were with him on that particular shopping spree.
People, however, were still skeptical about his actions. How a man of God can engage in this level of overspending completely baffled them, further heightening the skepticism surrounding public opinion on "prosperity gospel". His 24th birthday celebration was equally flamboyant. The self-acclaimed prophet had a lavish three-day celebration hosted at three different venues. He even rounded up over 110 street children whom he treated to pizza, chicken, including a $1,200 chariot birthday cake.
The prophet concluded the party at a local hotel where he was joined by Apostle Batsirai Java, his big brother from Tabernacles of Grace Ministries, the Spirit Embassy founder, Uebert Angel, and his wife, plus the flamboyant 'Oga' Chief Okeke from Nigeria.
After he was caught red-handed with a snake, Java's name made headlines for days as people began speculating that he uses black magic. In his defense, Java argued that prophets of God were superior to sangomas.
In August 2020, the Zimbabwe Republic Police warned the public against Java, describing the minister as "a well know conman of repute." From what is obvious, Prophet Passion Java has obviously lived a questionable lifestyle, but that has not reduced his number of followers nor has it made him less popular.
How Does Prophet Java Spend His Money?
We have already mentioned that the founder of Kingdom Embassy loves to live a lavish life as evidenced by his ostentatious car gifts and grandiose birthday celebrations. He also spends on real estate, expensive clothing, jewelry, and so on.
The Prophet Has An Impressive Car Collection
It goes without saying that a man who can spend $500,000 on buying three cars for his senior pastors has some cool exotic automobiles tucked away in his garage. Below are some of the best pieces in his fleet and their respective prices
Lamborghini Aventador – $500, 000
Mercedes-Benz GLE – $53, 000
Masserati Grantourismo – $342, 000
Jaguar XY Type – $85, 000
Audi R8 – $169, 000
He also Owns a Helicopter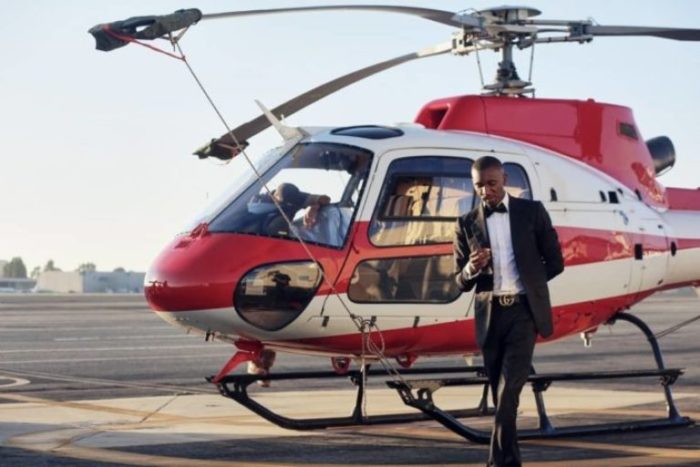 Apart from automobiles, the general overseer of the Kingdom embassy also shuttles around in a helicopter which was said to cost a total of $290,000. The minister has been spotted several times with his wife hopping onto the aircraft or alighting.
Java Owns Houses in Both Zimbabwe and the United States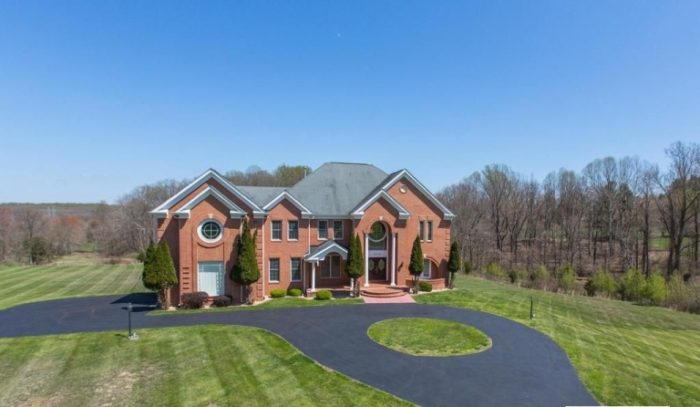 Java's Zimbabwean mansion is located in the heart of the country. His current abode is said to be quite opulent but the man of God has another property under construction. According to speculation, the new mansion is going to be far more luxurious than the current one when it is completed but their individual worths are not known.
Apart from his Zimbabwean home, Passion has another mansion in the United States of America, precisely in New York. This particular abode is said to be worth over $2 million dollars.
Who was Genius Kadungure aka Ginimbi?
Ginimbi is a name that is well-known in Zimbabwe. The businessman and socialite, who died on 8 November 2020, was the son of Mr. Anderson Kadungure. He spent his growing up years in Domboshava, Zimbabwe where he was born. Ginimbi lost his mother to cancer and his brother Andrew also died but the cause of his death was never revealed.
The Zimbabwean majored in the gas business during his lifetime and gained popularity for throwing suspicious all-white parties that were usually wild.
What was Ginimbi's Net Worth?
During his lifetime, Ginimbi ranked as one of the most successful young men in Zimbabwe. However, no reliable net worth source valued his fortune till his demise which occurred in 2020. Some reports have since estimated his net worth to be between $10 and $100 million. However, we must acknowledge the fact that it has been a few years since the gas business boss died in an auto crash and no one knows the current state of his finances.
Ginimbi Had Multiple Investment Interests
In the same way as his rival Prophet Passion Java, Ginimbi was said to be business-minded right from childhood. As early as age 17, the young man was already trying his hands at small business transactions and was known to work diligently at anything he sets his mind on. However, he met his fortune from investing in the supply of domestic gas.
He was the Founder of Pioneer Gases
While dealing in domestic gas, Ginimbi scored his initial contract with the help of a close friend who was a staff of the Angolan Airways offices. This particular deal marked his big break and soon, the young man's horizon was boosted as he began supplying liquid gas to various end-users. Needless to say, the youngster was amassing a fortune along the line and before the end of his first year, Ginimbi put himself on wheels. He added a Mercedes Benz S Class to his small collection by the second year.
The businessman's success in the gas industry was what led him to found Pioneer Gases where he functioned as the chief executive officer. Within a short while, Pioneer Gases established flourishing branches in neighboring countries like South Africa and Botswana, supplying liquid gas to commercial, industrial, retail, and the public sector. He owned diesel and petrol stations in these nations, including his home country Zimbabwe.
Ginimbi's company didn't waste time in becoming part of the popular Piko Trading Group (he was one of their major shareholders before his death) that is said to be supplying thirty percent of Zimbabwe's Gas needs.
Ginimbi Acquired Businesses in Botswana
After he made an inroad into Botswana, Ginimbi's company negotiated for Quick Gases in Botswana and within a very short time, Quick Gases was added to the business portfolio of Pioneer Gases. Till his demise, Ginimbi remained the sole shareholder at Quick Gases.
The Zimbabwean businessman also established links with other notable gas companies like City Centre Freight and Rivonia Gases which all come under the umbrella of the PIKO Trading Group.
He Owned Dreams Nightlife Club
Considering the kind of flamboyant lifestyle he lives, it came as no surprise that Ginimbi added a nightclub to his business portfolio. After he acquired Club Sankayi in Harare, the Zimbabwean businessman renamed it Dreams Nightlife club. During the opening ceremony of his club in May 2018, Ginimbi imported a US-based model to spice up activities at the launching. When quizzed, he said the model was a friend he met in America.
He was a Co-founder of Celebs4Change Campaign
Genius Kadungure co-founded the Celebs4Change campaign – a charitable organization that has the support of top-notch celebrities from different parts of the African continent. These celebs have donated gifts, financial assistance, time, and effort towards the success of the campaign as they cater to the needs of the poor.
The Gas Boss Had a Finger in the Transportation Industry
According to reports, Ginimbi was the owner of several transport companies in Zimbabwe. However, there is a dearth of information regarding that aspect of his business, but reports said the business is doing great.
Ginimbi will Always be Remembered for His Lavish Lifestyle
King of Bling was what friends used to call Ginimbi during his lifetime as the Zimbabwean businessman was renowned for throwing extravagant parties. It got to an extent that his lifestyle made people start thinking he was into black magic. A good example was the expensive bash he threw for his birthday in 2010 where the guests appeared in all-white apparel.
To date, that particular party has been tagged as one of the most expensive events hosted in the country's capital city Harare.
Going by the ensuing reports, the Zimbabwean businessman spent around $17,000 for the party, treating his VIP guests to high-end whiskey, bright-colored cocktails, champagne, and cigars. The bash, which lasted for all of three uninterrupted days, threw the town into a frenzy and stayed in the news for a long time. Scores of people came from the northern suburb of Harare to grace the occasion at the gas boss' Greystone Park home.
After a couple of years in 2012, Ginimbi repeated his 2010 birthday bash but this time around, the Zimbabwean socialite did it in a more grandiose manner and unlike the 2010 event, he held this one in neighboring Botswana. He spent approximately $32,000 for the party which was equivalent to P250,000 then.
When his mansion in the Domboshava area was successfully completed, Ginimbi threw another lavish party for the grand opening. The party was held at the business tycoon's rural home in Domboshava and also lasted for three days.
Questions About His Lifestyle
Ginimbi has been enmeshed in fraudulent activities. In fact, he got arrested at one time for allegedly defrauding a fellow Zimbabwean the sum of 1,581,890 South African Rands.
Before his demise, the businessman proved himself to be an extraordinary man despite being so young. Ginimbi's massive wealth and high-end life were only equaled by the likes of Prophet Passion Java who remained his rival till the end.
How Did Ginimbi Spend His Money?
Genius Kadungure's lifestyle is an indication of his ostentatious behaviors. The founder of Pioneer Gas spends lavishly on both automobiles and real estate; it goes without saying that most of his acquisitions are exotic types.
He Owned Several Houses in Zimbabwe
Ginimbi had several buildings in Zimbabwe, but the most prominent is his Domboshava residence where he hosted his three-day party in 2010 and 2013. The mansion is said to be luxurious with top-of-the-range modern home amenities, however, the details of the interior and exterior furnishings are not known. There is also his Greystone Park home and several others.
Ginimbi Kadungure Cars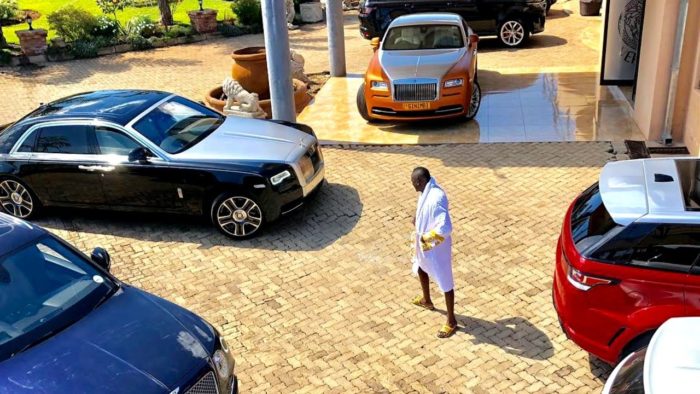 Ginimbi's garage is festooned with an extensive collection of what can be best described as high-end automobiles. The Rolls Royce brand in his feet came to six at the last count and there is a Bentley, a Land Rover, a Ferrari spider. His last car acquisition was an exotic Lamborghini Aventador S Roadster worth a whopping sum of US$600 000; this has remained the most expensive among the businessman's vehicles.
Below are the best of his automobile collection with their individual market worths
Rolls Royce Wrath – $330, 000
Rolls Royce Ghost – $220, 000
Bentley Bentyga – $420, 000
Bentley Continental – $214, 000
Ranger Rover Vella – $70, 000
Ranger Rover Lumma – $156, 000
Mercedes-Benz G63 – $147, 000
Ginimbi died behind the wheels of one of his Rolls Royce which had a head-on collision with an oncoming Honda Fit and burst into flames.
Who Has a Higher Net Worth Between Ginimbi and Passion Java?
Trying to decipher who is richer between Prophet Passion Java and his lifelong rival Ginimbi is comparable to a herculean task. Both have their individual thriving businesses that churn out unending profit on a daily basis, thus, quantifying their bottom line is bound to come with some margins of error.
The only aspects of the duo's life that can make a believable statement about the state of their finances are their lifestyles. While Passion Java seems to spend more on parties and have houses even in the United States, Ginimbi appears to have the upper hand with his fleet of cars that are deemed fit for a king. But then, the prophet beats his rival hand's down with the acquisition of an aircraft.
The debate of who is richer between Passion Java and Ginimbi must also consider the fact that Ginimbi is no more. The gas boss has been gone for a few years and it goes without saying that his fortune must have been inherited by the people he left behind.