What you would see in this unbelievable photo collection of a little girl named Tippi Degré growing up alongside some of the "wildest" animals of Africa is undeniably amazing.
Before Tippi was born, her parents, French filmmakers and wildlife photographers, Alain Degré and Sylvie Robert, relocated to Windhoek, Namibia with their children while Sylvie was pregnant with Tippi. Namibia at that time was a part of South Africa until it gained independence in 1990, the same year Tippi was born.
Due to the adventurous nature of her family, Tippi spent most of her childhood travelling extensively to different parts of Africa including South Africa, Zimbabwe, and Botswana.
While in Namibia, what no one foresaw was an unexplained friendship between their daughter and some of the most dreaded and ferocious animals like snakes, tigers, lions, and cheetahs. She also hung out with zebras, elephants – particularly Abu, a 28-year old, five-ton elephant, whom she calls 'my brother' – and a leopard nicknamed J&B.
It was obvious that Tippi was no ordinary child as she spent lots of time playing with wild African animals from the time she was a baby. She believed she had the gift of communicating with animals and based on that she took them like her brothers and sisters. According to her, she speaks to the animals with her mind, through her eyes and her heart.
Many people have compared her life with that of Mowgli, the major character in Rudyard Kipling's The Jungle Book, who also grew up with wild animals as his best friends.
See Also: What You Didn't Know About Evil Animals
Tippi Degré was not only friends with the wild animals, she also became best friends with the Kalahari bushmen tribes of the desert there, from whom she learned how to forage for berries and roots, shoot with a bow and arrow, and dance without care.
Tippi had a completely different upbringing, away from peer pressure, influential preschool friends and all the usual drama involved with growing up in the city because her parents decided to choose a different path. These photographs have been shared by her parents who are both nature photographers and have captured these fascinating moments.
Check out the photos below.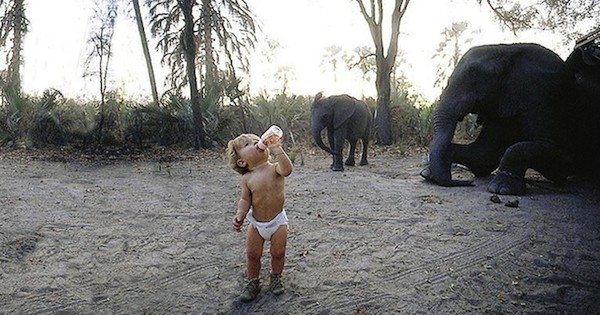 Read More: Lion: King of the Jungle Crushed By Buffalo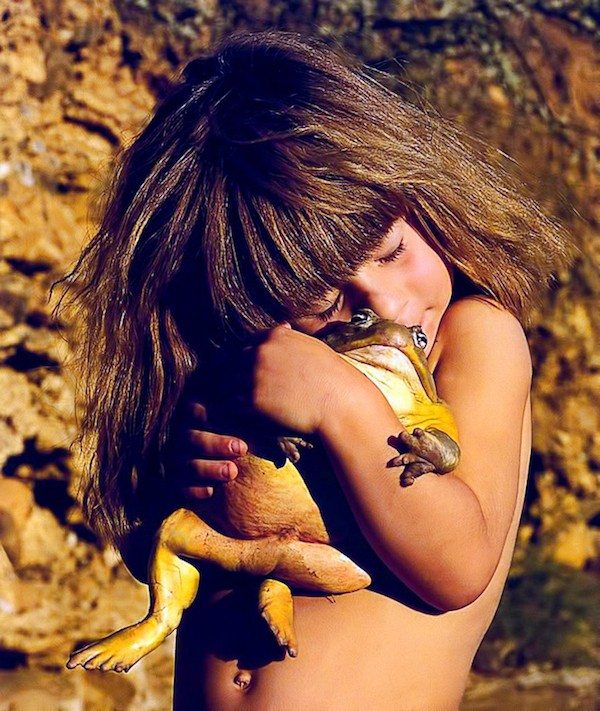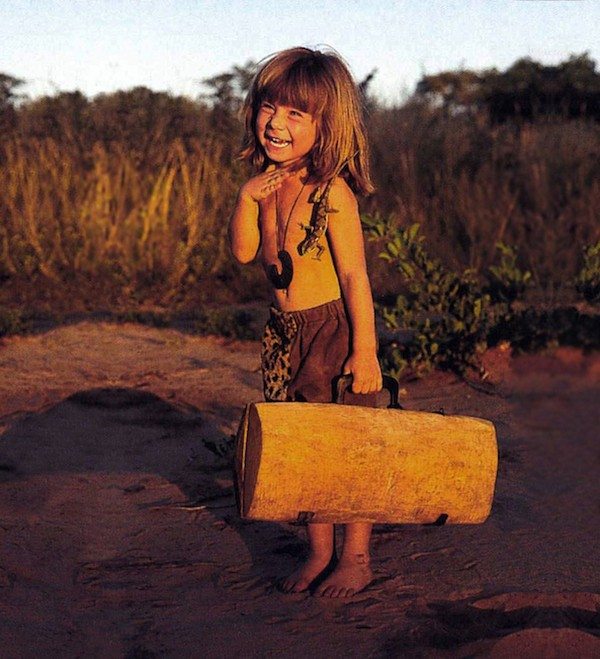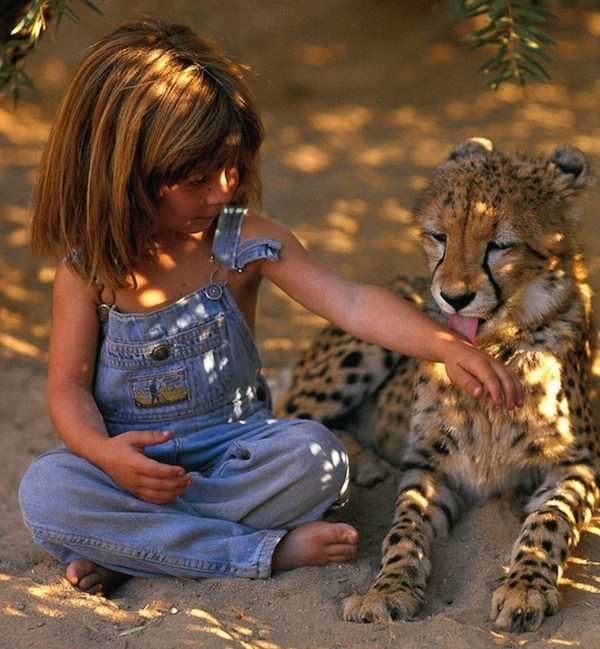 See Again: 10 Most Endangered Animals in Africa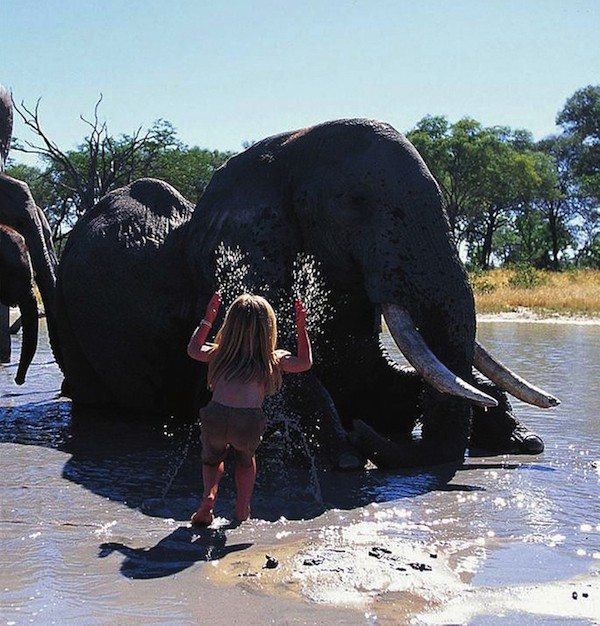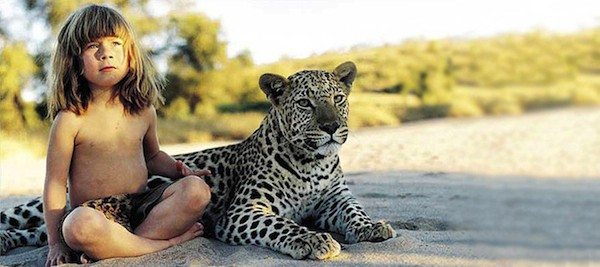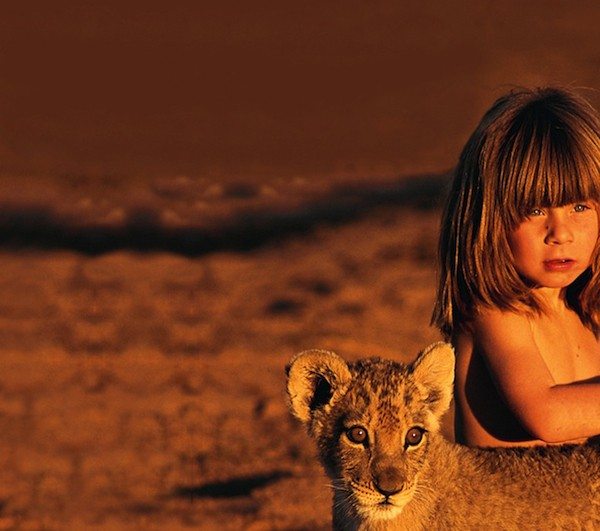 At the age of 10, Tippi returned to Paris with her parents where she was enrolled in a public school but as might be expected, she found it difficult to adapt to regular school life. As a result, her parents withdrew her from the school to be taught at home and often travelled between South Africa and France.
See Again: 10 Most Bizarre Animals in Africa
Now a grown-up woman, Tippi has published books narrating her experiences with the San Bushmen of Namibia and the Himbas, and the wild animals of the region. One of such books is Tippi: My Book of Africa. In it, she shared her thoughts and wisdom on Africa, its people and the animals she has come to know and love. The book, loved by children, opens their minds to understand that it is possible to have an amazing life with animals and backs the idea that children have an innate feeling when they are young, that animals are able to perceive or feel things and communicate with them, and should care for them.
In 1997, a documentary film on Tippi's experiences titled Le Monde Selon Tippi (The World According to Tippi) was released.
This exceptional woman, between 2002 and 2003, was also the presenter of six wildlife and environmental TV documentaries- Around the World with Tippi – for the Discovery Channel. The documentary directed by Jeanne Mascolo de Filippis was released in 2004.
She has equally embarked on projects aimed at raising awareness about the plight of African wildlife, as some are on the verge of going extinct.
Named after Tippi Hedren, the actress from the Alfred Hitchcock film The Birds, Tippi Degré unlike the actress, seems to be well suited for working behind the cameras than in front of it.
Probably influenced by her parent's line of work, she studied cinema and audiovisuals in France and lives in Paris at the moment, where she works as the director of 'El Petit FICMA', the children's section of the FICMA festival.