Gloria Riviera is a high profile American journalist who works for ABC News as a correspondent whose news coverage cuts across the globe. She is a wife to one of CNN's highly ranked journalists, Jim Sciutto, who serves as the chief National Security Correspondent for CNN and anchor for Newsroom.
The couple has been together since 2006 and they are parents to three remarkable kids. They are both brilliant journalists doing well in their career. This article centers on the biography of Gloria Riviera and interesting facts about her.
Gloria Riviera: Bio
There are different assumptions with respect to the date of the birth of the media personality. Some sources say 1975, while others claim 1974. Gloria Riviera is yet to confirm which of the date is really true. Although her birth year may be in doubt, it is an established fact that she was born in Idaho, in the United States to Charlotte and Daniel  Riviera.
The young Gloria grew up in the neighbourhood of her birth and she attended Phillips Exeter Academy high school in New Hampshire. She later proceeded to Princeton University where she majored in English Literature. While at the college, she joined the school's ice hockey team. On graduation from the varsity, she immediately returned back to school for her Master's degree in Journalism which she bagged from the New York University.
Upon graduation, Gloria worked for BBC News briefly before she joined ABC News in 1999 where she served as a junior reporter until her big break came in 2004. Her impressive reporting soon earned her career promotion, as she was made the NewsOne correspondent covering a larger spectrum. With her newly appointed position, it afforded her the opportunity of travelling to a lot of places, chasing after the news within and outside the US. She resided five years in London before she and her family moved to Beijing, China, where she continued to work as the ABC News Asia Correspondent while her husband was the Chief of staff to Gary Locke, the former U.S. Ambassador to China. One year down the line, Gloria Riviera returned to Washington D.C where she still hones her skill as a correspondent for ABC News.
She would be most remembered for her work reporting on many disaster and conflict stories like the terrorist attack of 9/11, the falling of the twin towers, the U.S invasion of Iraq, the 2004 U.S presidential campaign, the Hurricane Katrina, and Sewol Ferry disaster in South Korea where she had to spent nine days covering the incident. She also played a pivotal role in the update and coverage of the search for the missing Malaysian Airlines flight MH-370. What's more, Gloria Riviera has been featured on Good Morning America, World News, and Nightline.
5 Facts You Need To Know About Jim Sciutto's Wife
1. She Is An Emmy Award Winner
Her brilliant news reporting caused her to be recognized in the industry. She is a recipient of an Emmy Award for her breaking news coverage of the September 11 terrorist attack. She was also nominated for an Emmy Award again in 2017. Gloria Riviera holds an Alfred I. DuPont Award for the special she ran on the same deadly attack, where she responded to questions from children in 2003.
2. How Much Is Her Net Worth?
Gloria Riviera is believed to have amassed an impressive net worth from her noble profession; although her net worth has not been made public knowledge. As of now, we believe it is still under review. However, her well-accomplished husband, Jim Sciutto, has a net worth estimated to be $10 million.
3. Her Husband, Jim Sciutto, Is An Accomplished Journalist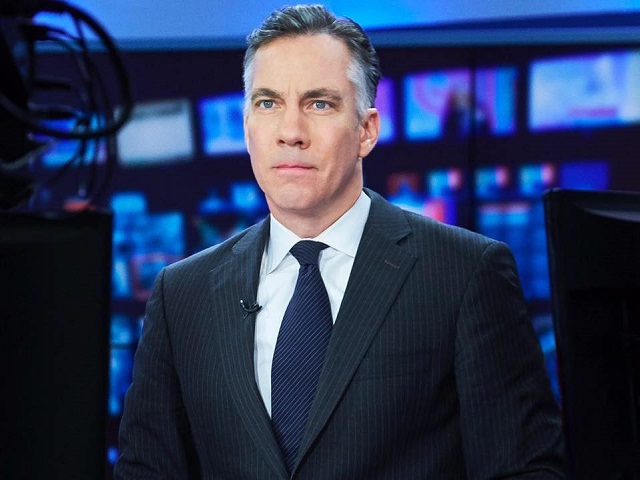 The love exhibited by Gloria Riviera and Jim Sciutto has attracted a lot of admiration for them. The duo met when both were on separate official assignments to Iraq, precisely in Baghdad in 2003, they cultivated a friendship that grew into a relationship and then culminated in marriage. They exchanged marital vows on October 27, 2006, at St. Ignatius Loyola, a Roman Catholic Church in New York City.
Jim Sciutto is an American Journalist working as National Security correspondent for CNN cable news. He was born on March 10, 1970, and is an alumnus of Yale University where he acquired a degree in Chinese history. He has worked for reputable media houses in the course of his stellar career which include ABC News and CNN. He has also served in Beijing as the Chief of Staff to Gary Locke, former US Ambassador to China.
Gloria Riviera's marriage to Jim Sciutto is her second; she was formerly married to a Florida native, William Hughes II, in 2002. Their ceremony was officiated by the then Mayor of Ketchum, Idaho – Edward Simon. Things, however, did not pan out well as both parties eventually went their separate ways.
Read Also: Sara Sidner – Biography, CNN, If Married, Who Is The Husband Or Partner
4. She Is A Mother To Three Children
Gloria Riviera may not look like it, but she has got three children. Her first son, Tristan, was born sometime in 2008. Her second son, Caden, was delivered two years later by his father, before the arrival of EMTs, on November 23rd, 2010. Her only daughter was born on July 20, 2015.
5. Social Media Presence 
The press woman may be a news chaser, but she is only relatively active on social media. Her only verifiable online presence is on Twitter where she posts news beats to her followers.