Asides gifts, shopping, and of course, the mandatory ugly sweaters; one other essential of Christmas is holiday-themed movies. These films not only bring on the Christmas cheer but also serve as a great time for family bonding. Therefore, as we count down to the next Christmas, we have rounded up some of the greatest Christmas movies for you below. We have also listed some of the cringe-worthy ones which you should totally steer clear of.
1. It's a Wonderful Life (1946)
It's a Wonderful Life is a 1946 fantasy/drama produced and directed by Frank Capra. The movie revolves around George Bailey, a man who contemplates suicide on Christmas Eve. His guardian angel however intervenes and shows George all the lives he has touched, as well as his contributions to his community. It's a Wonderful Life featured the likes of James Stewart and Henry Travers. The movie is regarded, as not just one of the greatest Christmas movies ever made, but one of the greatest films of all times. It also has a perfect score of 100% on rotten tomatoes.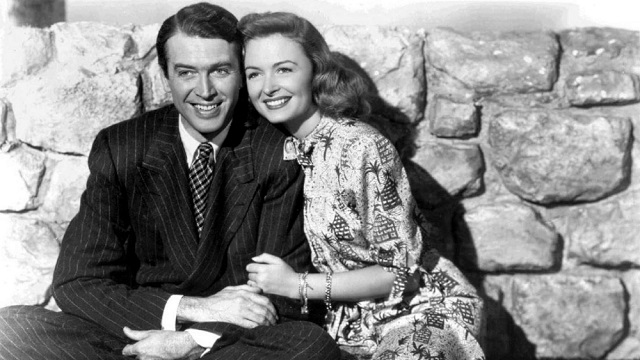 2. Miracle On 34th Street (1947)
Miracle On 34th Street is a Christmas comedy which takes place between Thanksgiving Day and Christmas Day. The movie revolves around Kris Kringle, a departmental store Santa Claus who claims to be the real Santa. Kringle's claims land him in court as people question his mental capacity. Miracle On 34th Street won three Academy Awards and has been selected for preservation in the National Film Registry.
3. Trading Places (1983)
Trading Places is a 1983 Christmas comedy film which revolves around two vastly different characters namely; Winthorpe, an upper-class broker, and Valentine, a street hustler. Both men's lives are later intertwined due to a bet they know nothing about. Trading Places featured Dan Aykroyd as Winthorpe while Eddie Murphy portrayed the role of Valentine. The movie was a critical and commercial hit and remains a Christmas Eve classic in Italy.
4. The Bishop's Wife (1947)
The Bishop's Wife is also one of the greatest Christmas movies ever made. The 1947 fantasy/adventure film revolves around Bishop Henry Brougham, a clergyman who is having trouble raising money for a cathedral. The heavens eventually send an angel to assist the bishop with his monumental task. The Bishop's Wife received six Oscar nominations, out of which it won one. It has a score of 83% on rotten tomatoes and has spurned a 1996 remake titled The Preacher's Wife.
5. Bad Santa (2003)
If you want a Christmas movie with a bit of a twist, then, Bad Santa is for you. The 2003 black comedy revolves around Willie and Marcus, two thieves who pose as Santa and Elf in order to rob departmental stores during the holiday season. Willie is later forced to rethink his ways after befriending a small kid. Bad Santa featured the likes of Tony Cox and Brett Kelly while Billy Bob Thornton portrayed the lead role of Willie. The movie received lots of reviews with one critic calling it "a gloriously rude and gleefully offensive comedy".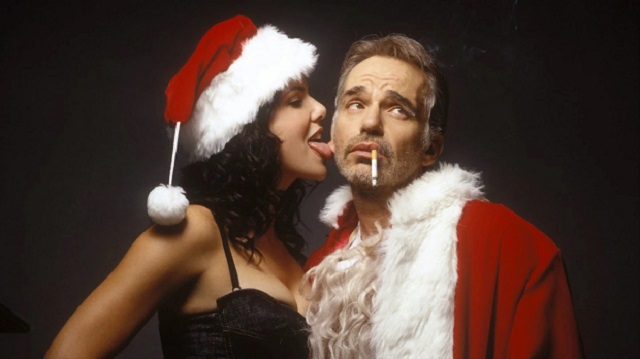 6. While You Were Sleeping (1995)
While You Were Sleeping is one of the greatest Christmas movies in contemporary times. The 1995 romantic drama follows Lucy, a lady who saves her long-time crush, Peter, from a fatal accident on Christmas day. Peter ends up in a coma and his family assumes that Lucy is his fiancée. Things, however, take an interesting turn when Lucy falls in love with Peter's younger brother, Jack. While You Were Sleeping featured mercurial actress, Sandra Bullock, as Lucy. The movie was a commercial and critical success and has a score of 81% on rotten tomatoes.
7. Surviving Christmas (2004)
Surviving Christmas is one movie which will not make the greatest Christmas movies category. The 2004 film tells the story of Drew, a wealthy man who pays a couple to pretend to be his family during Christmas. Drew's well-laid plans, however, go awry when the couple's daughter returns home and refuses to tolerate the ruse. Surviving Christmas received mostly negative reviews and was a box office bomb. It also received a Golden Raspberry nomination for worst picture.
8. Deck the Halls (2006)
Deck the Halls is another Christmas movie which failed to impress either critics or moviegoers. The 2006 comedy primarily revolved around Steve and Buddy, two neighbors who are bent on outdoing each other with regards to Christmas lights. Deck the Halls was panned by the critics with one calling it the worst movie of 2006. The film also has a poor score of just 6% on rotten tomatoes.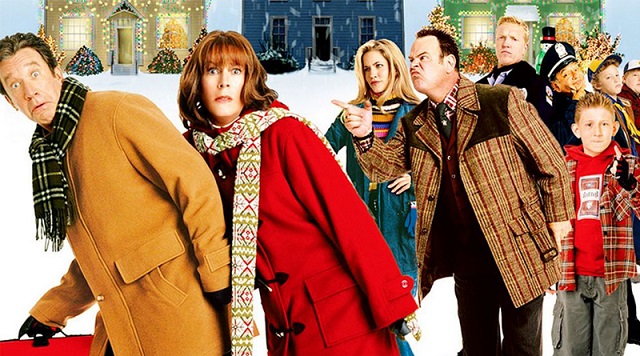 9. Christmas with the Kranks (2004)
Christmas with the Kranks is a 2004 comedy about Luther and Nora Krank, a couple who plan to forgo Christmas in favor of a Caribbean cruise. These plans annoy their Christmas-obsessed neighbors and the Kranks soon find themselves isolated in their community. Christmas with the Kranks performed well at the box office, grossing $96.6million on a budget of $60 million. It, however, failed to impress critics and has a score of just 5% on rotten tomatoes.
See Also:  Here are The 10 Most Anticipated Netflix Originals Coming in 2020
10. Kirk Cameron's Saving Christmas (2014)
Kirk Cameron's Saving Christmas is another film which will certainly not be counted amongst the greatest Christmas movies. The 2014 faith-based comedy film follows Kirk Cameron, a young man who embarks on a mission to convince his brother-in-law that Christmas is still a Christian holiday. Kirk Cameron's Saving Christmas performed decently at the box office but was a critical failure. It received the Golden Raspberry award for worst picture and has a poor rating on rotten tomatoes.