Guy Beahm who is popularly known by his online alias — Dr DisRespect, is an award-winning Twitch.tv streamer. He has leveraged on the Twitch platform to become an internet personality that is quite widely known. His online success is just more proof that anyone who is good at what they do can attain celebrity status in this day and age. Practically all his popularity and earnings come from playing games and utilizing the streaming platforms available to him to amass an impressive following that translates to stardom and huge bucks.
Facts About Dr DisRespect's Unique Image On Twitch 
Me thinking #TheLastDance isn't over. pic.twitter.com/zURgPydrKZ

— Dr Disrespect (@drdisrespect) May 24, 2020
Dr DisRespect is often viewed not necessarily as a professional gamer but as a person who entertains in the streaming industry. As such, his looks are very important to his persona. The Dr DisRespect character has been described as looking like a professional wrestler with the adopted appearance of cool sunglasses, tactical vests, and a large mustache. Over time, Dr DisRespect has cemented his rank in the gaming platform, as he is being considered as the "face of Twitch" most of the time.
Along with well-delivered one-liners, Dr DisRespect's height is yet another thing that he is constantly described with. The character stands at 6'8″, and possesses a 37″ vertical leap.
How He Became a High Profile Twitch Streamer
Guy Beahm's rise as an internet personality started from playing Halo 2 on Xbox. With Xbox, he had access to proximity voice chat which enabled him to engage with other players in real-time. He took the opportunity to showcase a character of dominance which helped him being good at the game. By January 5, 2010, Beahm and his roommates had decided and begun posting content on YouTube.
These initial steps led to the YouTuber being given the post of community manager of Sledgehammer Games. He rose through the ranks, hitting level designer which was how he helped create a number of the multiplayer maps for Call of Duty: Advanced Warfare. He left Sledgehammer in 2015 after he had joined Justin.tv so that he could focus his full attention on streaming.
His initial momentum in gathering followers was built by playing battle royale games, starting with H1Z1. Soon enough, he turned to PlayerUnknown's Battlegrounds then followed up with Fortnite.
To date, he has built a following of over 4 million on Twitch.tv where he is seen as a larger-than-life personality called Dr DisRespect. Also, he grew so popular that his craft attracted sponsorship deals from diverse brands including G Fuel, Gillette, and Razer. Guy Beahm is a recipient of two Esports Industry Awards (2017 and 2019) and The Game Award (2017).
Guy Beahm is Happily Married
Like his parents and family life prior to the fame, Guy Beahm has managed to keep his immediate family out of the public discussion for the most part. Fans are only saved from mistaking him to be unmarried by the numerous mentions that his wife and daughter get on his Twitter page.
Although details of when he tied the knot, as well as his wife's real name, have not been made available in the media, it is of public knowledge that Guy Beahm and his wife welcomed a daughter named Alana in the year 2014. The couple almost expanded their family once again in 2018, unfortunately, his wife had a miscarriage.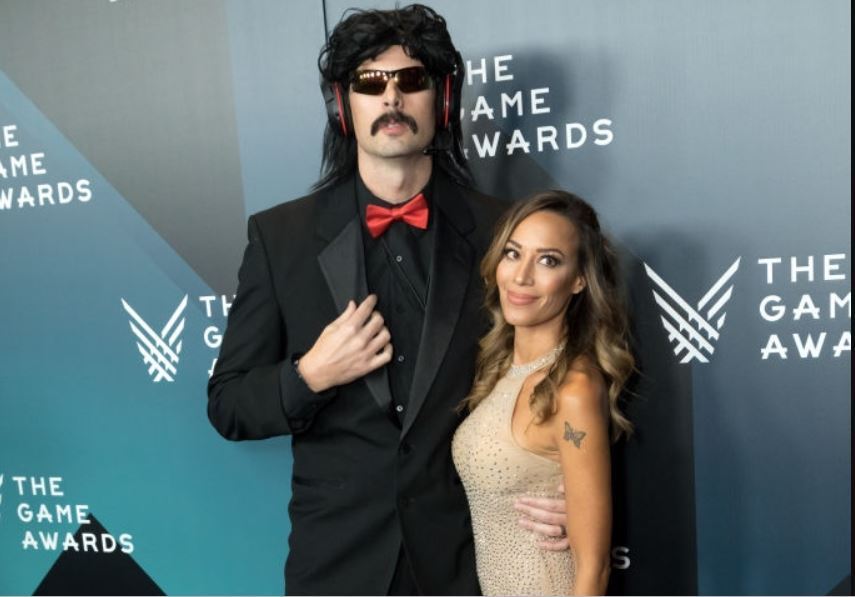 He Almost Crashed His Marriage In 2017
The controversial gamer recounted to his fans the occasion of his infidelity in December 2017. The announcement culminated in him stating that he was taking some time off to focus on his family. The time off seemed to have paid off as Guy Beahm came back on the platform two months after the announcement with a return stream that clocked 388,000 viewers. His wife also joined Twitch afterward, revealing her own video game character dubbed Mrs. Assassin.
Speaking with Rolling Stone about that time of his life, he said that his wife joining the platform was necessary both professionally and on the home front as they had been on the brink of separation and even divorce. He also said that he should have involved his wife earlier as his mistakes still had an effect on their relationship and his relationship with his daughter. He shared hopes that their working together would help strengthen their personal relationship again and his bets seem to be paying off as the family continues to stay together even as the couple plays together.
More Controversies Trailing the Famed Gamer
Beyond being recognized for his exploits on Twitch, Guy Beahm has also gained mainstream attention for being involved in a series of controversies that previously landed him two weeks ban from Twitch. In June 2019, he graced the biggest gaming event of the year, Electronic Entertainment Expo (E3) held in Los Angeles, California. While at the event, he began in real lifestreaming and ended up filming himself entering a public bathroom alongside those making use of the restroom at the time, on three different occasions.
As a result, he violated the privacy rules of Twitch, as well as the privacy laws in the California Penal Code. Consequently, Beahm was banned from attending the gaming event by the E3 organizer, Entertainment Software Association, and was equally handed a two weeks ban from Twitch, with his channel reinstated on the giant gaming platform on June 25th, 2019.
Additionally, the talented gamer has been accused of racial abuse by musician Jimmy Wong as he used to make caricatures of Chinese language and accents in some of his video clips. He has laughed off the accusation and cited that some of his close friends are Asians.
What We Know About His Current Twitch Ban 
In March 2020, Guy Beahm penned down an exclusive, multi-year streaming contract with Twitch that is said to be worth millions of dollars. Surprisingly, on June 26th, 2020 his Twitch channel, Champions Club was taken down and it's now being reported that the award-winning gamer has been banned permanently from Twitch, with his multi-year contract terminated.
Coincidentally, the company released a statement two days before the disappearance of Dr DisRespect's channel, stating that they will start suspending some Twitch streamers permanently on the basis of the recent sexual abuse and harassment allegations involving the streamers. So with that in mind, many have wondered whether the famous gamer has been embroiled in any sexual abuse case, but there isn't any evidence pointing to that at the moment.
Champions Club,

Twitch has not notified me on the specific reason behind their decision… Firm handshakes to all for the support during this difficult time.

-Dr Disrespect

— Dr Disrespect (@drdisrespect) June 28, 2020
However, Twitch is yet to release an official statement regarding the reason behind Beahm's ban and has not notified him as well. They recently released a general statement on how their ban process works. They stated that they normally carry out appropriate action whenever there is evidence pointing towards the violation of their Community Guidelines or Terms of Service by a streamer and that their action is applicable to every streamer notwithstanding their status or prominence in the society.
See Also: Who is Woahhvicky? Her Age, Parents, Sister, and Real Name
As it stands now, it's still not clarified whether Guy Beahm has been banned for a long time or permanently from Twitch, although it's being speculated that his ban is a permanent one, as Twitch has canceled subscriptions to his channel and equally refunded his subscribers. The reason behind his ban is still kept under the radar and it's being rumored that the subject it's quite sensitive and thus, won't be publicized by the company. However it unfolds, we'll surely get you updated as there is more to come regarding Dr DisRespect's recent ban from Twitch.