Her special trait of giving a scorned look yet still maintaining that innocent thrill has made fans of Hailee Steinfeld have her at heart. She became popular with her portrayal of the character Mattie Ross in the movie True Grit for which she became one of the most successful teens in the film industry. The superstar has an eventful life, and here we will tell you all there is to know about it including the latest about her relationship life.
Hailee Steinfeld's Bio (Ethnicity)
Hailee Steinfeld was born into the family of Peter Steinfeld; a personal fitness trainer and Cheri; an interior designer on December 11, 1996. She has as her elder brother and "best friend" Griffin who is a stock car driver and they both grew up in Agoura Hills before moving to Thousand Oaks, California where her family later relocated. Steinfeld's father is Jewish while his wife is all of English, Filipino and German descent.
Growing up, she had her elementary school at Ascension Lutheran School and Colina Middle School. Hailee Steinfeld was, however, a victim of bullying for which reason her parents decided to homeschool her for high school while giving her ample time to develop her acting talent.
Career
Steinfeld began her career in the entertainment industry as a singer then later ventured into acting. Her first acting gig came in a 2008 feature film titled Heather: A Fairytale where she played the character of Heather. Her fame would then come in 2010 for her role in the movie True Grit as Matie Ross and it was for this movie that she got anAcademy Awards nomination for Best Supporting Actress.
She has notably been involved in other movie projects like The Magic Bracelet (2013) where she acted as Angela in the short film, The Homesman (2014) as Tabitha Hutchinson, Ten Thousand Saints (2015) as Eliza Urbanski, Barely Lethal still in 2015 as Megan Walsh, The Edge of Seventeen (2016) as Nadine Franklin, 2017 Pitch Perfect 3 as Emily Junk and Charlie Watson in Bumblebee (2018).
Outside o acting, Hailee started her career as a singer in 2015 when she released a single titled "Love Myself." After that, other singles that followed from her were "Rock bottom" (2016), "Starving" (2016), "Most Girls" (2017), "Let Me Go" (2017)and "Capital Letters" and "Colour" (2018).
To her credit, she has also had roles to play in television series like Back to You as a little girl in episode: Gracie's Bully in 2007, next came Summer Camp where she played the character of Shayna Matson, Sons of Tucson as Bethany Springs in 2010 and more recent Dickinson where she acted as Emily Dickinson.
Relationship: Dating, Boyfriend
With a beauty like hers, so many guys would certainly come tripping around her! Hailee Steinfeld has been in just a few relationships where she dated Douglas Booth (an English actor) and Jack Antonoff (American musician, singer, songwriter and record producer), nevertheless none of these relationships lasted long enough for anything more serious than dating to kick off between them.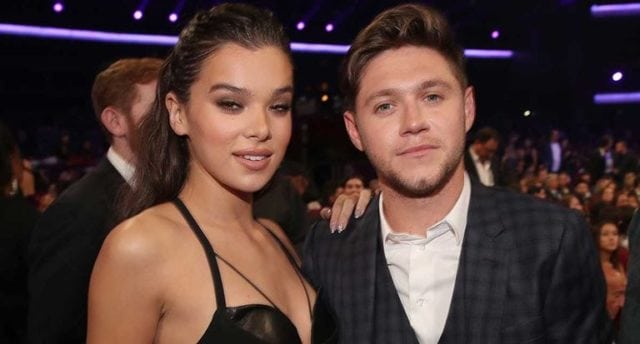 News of her relationship with Niall Horan went public around August 2018 after the two were pictured and reported kissing each other during an outing in Los Angeles. This came following rumors on the internet that the two were dating after being spotted as a couple in a Backstreet Boys gig in LA sometime in February 2018. Well, it is official that they are dating and since then, Hailee and her Irish singer and songwriter partner have been going on strong in their relationship with no iota of breakup rumors.
Her Family (Parents)
Having a child who has attained successful heights like Hailee, would lead to many wanting to know a parent's identity. Who is Hailee Steinfeld parent? Well, her father is a personal fitness trainer who is Jewish named Peter Steinfeld. He got married to Cher and she currently works as an interior designer. Their union was blessed with two kids, one who decided to take the lane of the entertainment world; Hailee and the other who works as a stock car driver; Griffin.
See Also: Who Is Shay Mitchell dating As boyfriend? Her Age, Ethnicity, Parents, Gay
Peter is of an Ashkenazi Jewish descent while his wife is of the British Isles, Filipino, African-American and German Descent. They both live in Thousand Oaks California. Her family is said to be more involved in sports, that notwithstanding she has a few relatives who are also in the acting industry.
Height
Hailee's swag is as charming as her looks, she has a 'to kill carriage' which has made her distinct from her peers. She has a height of 1.73m and has a balanced weight of 60kg. The superstar has dark brown hairs which she flips easily and hazel eye color.
She is not termed fat nor skinny we could say she is just a perfect figure and measures 27-34-35 for her waist, bust, and hip size respectively.