Toussaint L'Ouverture was a Haitian general best known for his military tactics and as the leader of the popular Haitian Revolution. Known as Black Napoleon by his contemporaries, L'Ouverture rose above the ranks from being a mere slave to becoming a respected and revered military general. He particularly spearheaded the Haitian revolution together with members of the resistance, with whom he succeeded to transform the 18th-century slave insurgency into a full-fledged revolutionary movement. He vehemently resisted the Saxons – a confederation of Germanic tribes on the North German Plain as he fought for black freedom and emancipation.
Toussaint L' Ouverture's Early Days Was Spent In Slavery
There are many conflicting accounts regarding the early life of the Haitian general. L'Ouverture is believed to have been born on May 20, 1743, in Saint-Domingue, a Caribbean Island, which was colonized and ruled by the French. Toussaint was raised in the Bréda plantation situated at the Haut de Cap in Saint-Domingue.
The veteran military officer was educated and trained by Pierre Baptiste who is widely referred to as his godfather and master. Despite being a slave he was accorded many benefits and excesses by his masters, which include learning to read and write. Historians believe that L'Ouverture was officially freed as a slave in 1776, at the age of 33.
Toussaint was quickly promoted from working on the plantations and taking care of livestock to becoming the coachman and supervising the slave workforce. His relationship with the slaves at the plantations and his revolutionary spirit ultimately culminated in the Haitian Revolution.
He Rose To Fame Through His Military Tactics
According to historical accounts of the fight for independence by the citizens of Saint-Domingue, Toussaint did not participate in the earliest stages of the rebellion that happened between 1789 and 1791. By August 1791, L'Ouverture joined the movement, but before doing so, he helped the Bréda plantation overseers escape from the Caribbean Island.
Joining the revolution, the military general joined forces with Georges Biassou's battalion. Toussaint was familiar with Creole herbal-medical procedures and techniques used by the Jesuit missionaries. Based on his medical knowledge and expertise, he was appointed to serve as the doctor in Biassou's army. L'Ouverture was also involved in discussing strategy and negotiating with Spanish and French forces.
Toussaint started running his military outpost in 1792 after spearheading an alliance with the Spanish and black rebellion. His line of post spread from La Tannerie to the Cordon de l'Ouest. Being an adept military officer, he trained his men in the art of guerilla warfare and the style of war adopted by the Europeans.
Despite losing La Tannerie to French forces, L'Ouverture remained a force to be reckoned with. Georges Biassou and Toussaint L'Ouverture officially formed an ally with the Spaniards in May 1793 after a series of successful negotiations. The treaty offered amongst other things lands and recognition of the freedom of the soldiers and their families.
L'Ouverture later broke ties with Georges Biassou and Jean François after learning of the many atrocities committed by the commanders, which include the selling of family members of officers as slaves to the Spanish.
Joining Forces With France & His Appointment As Lieutenant Governor
Toussaint L'Ouverture made his famous declaration of Camp Turel on August 29, 1793, in front of the black residents of Saint-Domingue. The French followed suit with the emancipation decree of May 1794. Louverture upon learning of the proclamation decided to join forces with the French. In June that same year, Toussaint orchestrated the removal of Spanish supporters from the Cordon de l'Ouest, which was previously held on their behalf.
He was also promoted by Governor Laveaux to the rank of commander of the West Province after rescuing the former from the hand of mulatto commander Jean-Louis Villatte. A couple of years later, L'Ouverture defeated the Mulatto army with the help of his lieutenant commander, Dessalines.
Toussaint's star continued to shine as he was appointed Lieutenant Governor to Laveaux in 1797. He was later upgraded to the rank of general by French representatives of the third commission. Following the promulgation of the constitution of 1801, Toussaint was appointed Governor-General for Life with near-absolute powers.
See Also: Mahatma Gandhi Quotes, Biography, Facts, Family,
Wife, Height, Death
How Toussaint L'Ouverture Influenced Several Revolutions Across Latin America
Toussaint's actions during his lifetime inspired and sparked revolutions across Latin America, which lasted for a century after his death. He was a key figure in achieving the Treaty of Basel in July 1795. The treaty ended the incessant fighting between Spain and France. His military campaigns also led to the withdrawal of British forces from the Island.
More so, during his lifetime, Toussaint fought many wars, winning most of them. He was able to establish exports and agriculture in the region whilst maintaining peace. The general, during his rule, established trade relations with the Americans and the British. In 1799, Napoleon Bonaparte ordered Toussaint not to attack Santo Domingo situated in the eastern part of Hispaniola.
Defying the order, Louverture invaded and conquered Santo Domingo in January 1801. He went on to abolish slavery and instituted French law throughout the entire island. Toussaint's dream of an independent Haiti was achieved in about a year after his death in 1804 when General Dessalines declared Hispaniola independent. The Island became the first black country in the world to gain independence and become a republic.
Did You Know Napoleon Bonaparte Sent Troops To Haunt Him Down After He Defied His Order?
Visibly angered by L'Ouverture's disregard for his authority, Napoleon deployed 20,000 French Troops commanded by his brother-in-law, General Charles Leclerc, to regain control of the Hispaniola Island. Toussaint managed to put up a fair fight for several months but was faced with stiff opposition from all sides. However, the Mulattos and European residents on the Island allied themselves with the French forces.
Not long after that, L'Ouverture's most trusted generals, Dessalines and Henri Christophe joined with the French. French General Jean-Baptiste Brunet, disguising under the pretenses of peace, invited Toussaint to a parley at his official residence. Upon his arrival, Toussaint was arrested and transferred to the Fort-de-Joux prison in the Jura Mountains located in France.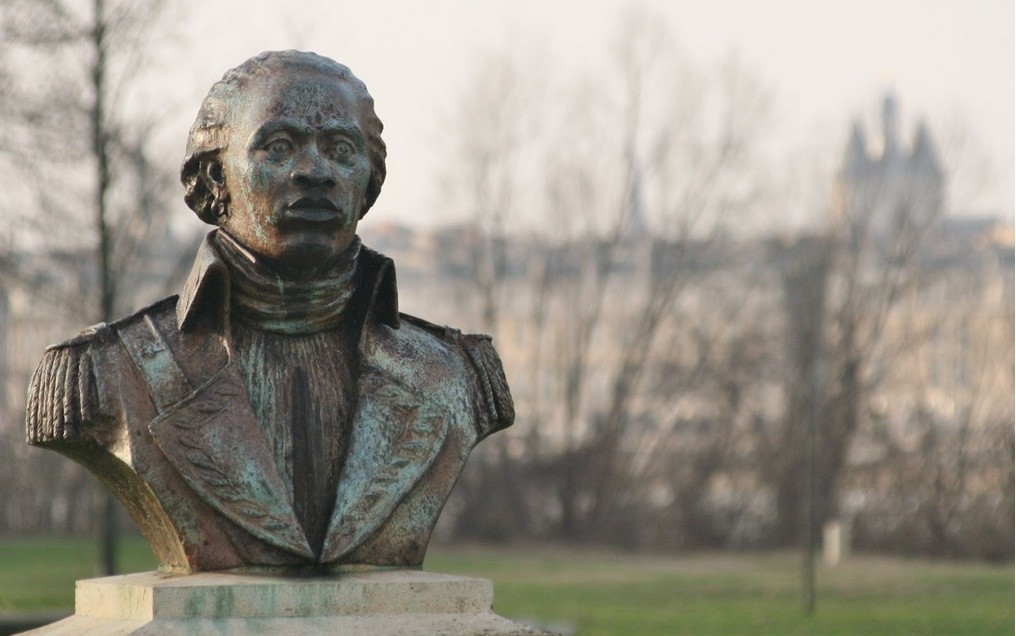 Toussaint succumbed to the cold hands of death on April 7th, 1803. The cause of his death was related to the intense interrogation he was subjected to, starvation, and pneumonia.
He Was Married To Suzanne Simone Baptiste & Sired 16 Children During His Lifetime
According to historical accounts, Toussaint L'Ouverture married Suzanne Simone Baptiste in 1792. Suzanne is believed to have been a relation of Pierre Baptiste- Toussaint's godfather. The couple had 3 children, namely Placide, Isaac, and Saint-Jean. However, L'Ouverture's eldest son, Placide, is believed to have been adopted by the Haitian freedom fighter. He is referred to as Suzanne's child from another relationship.
The military general reportedly sired 16 children throughout his lifetime. Nothing much is known about his kids, except that many of them died even before he was killed. Records show that 13 of his children were illegitimate, as they were born by other women other than his wife.
Saint-Jean died the following year after his father died in prison. His wife, Suzanne, and her other two surviving sons maintained a low profile for the rest of their lives. Suzanne eventually died on May 19, 1816, in Agen, France, in the company of her sons.
Toussaint L'Ouverture's Memorable Quotes
Even in death, Toussaint remains a leader that is relevant in the history of the liberation of the black race. His charisma and doggedness to enforce freedom for the people of color are contagious. Likewise, he is highly revered by many for his uprightness as he does not mince his words concerning the freedom of the blacks. Below are some of his memorable quotes:
1. "Unite; for combination is stronger than witchcraft."
2. "I was born a slave, but nature gave me a soul of a free man."
3. "It is easy to cut down the tree of liberty, but not so easy to restore it to life."
4. "I took up arms for the freedom of my color. It is our own – we will defend it or perish."
5. "We are free today because we are stronger; we will be slaves again when the government becomes stronger.".
6. "Whatever defamation of character my enemies are spreading about me, I do not feel the need to justify myself toward them. While discretion obliges me to remain silent, my duty compels me to prevent them from doing any more harm."
7. "In overthrowing me, you have done no more than cut down the trunk of the tree of the black liberty in St-Domingue-it will spring back from the roots, for they are numerous and deep."