Children may account for only a third of the global population but according to Unicef, they now account for nearly half of all refugees in the world.
See Also: The Refugee Olympic Team Now Has Its Own Flag And Anthem
Unicef's report shows that a pooling of recent global data regarding migration and analyzing the effect that it has on children gives a final figure of 50 million children who have either migrated to another country or have been internally displaced by conflict in their communities.
In fact, of that number, 28 million have actually been forced to flee because of conflict.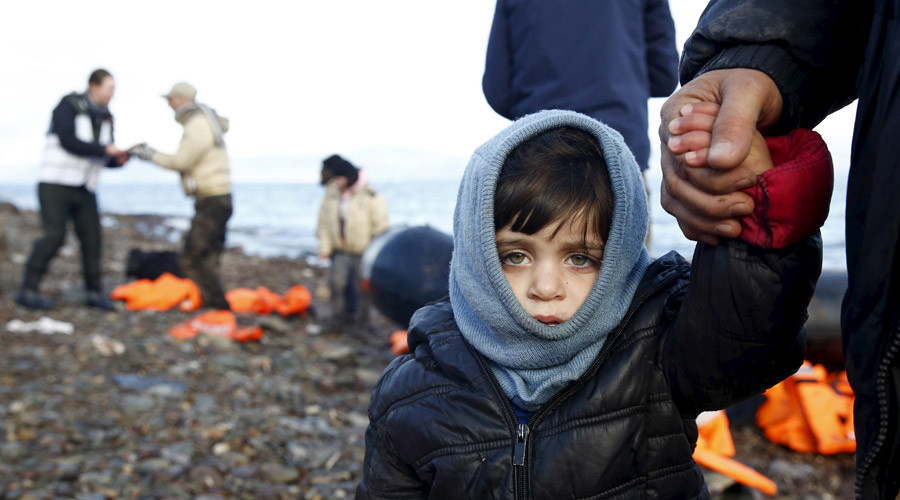 Two countries alone make up half of all refugees who are children. Syria and Afghanistan with the tortuous situation within their borders are the countries in question. Also, roughtly three-quarters of the world's child refugees come from just 10 countries.
Most of the child refugees are under the protection of the United Nations High Commissioner for Refugees (UNHCR) but Unicef encourages in its report that urgent action to protect child migrants be carried out by the international community.
See Also: University Of The People — Giving Free Education To Refugees
The international committee is encouraged by Unicef to;
End detention for children seeking refugee status or migrating
Keep families together
Provide much-needed education and health services for children migrants.
Unicef's executive director, Anthony Lake has this to say;
"Though many communities and people around the world have welcomed refugee and migrant children, xenophobia, discrimination, and exclusion pose serious threats to their lives and futures,"

"But if young refugees are accepted and protected today, if they have the chance to learn and grow, and to develop their potential, they can be a source of stability and economic progress."
The report also states that in Africa, nearly one in three migrants is a child and three in five refugees are children. It goes on to point out that African migrants move both within and beyond the continent's borders in nearly equal numbers.
South Africa and Ivory Coast are apparently the top two host countries for immigrants. The report, however, warns that on-going conflict in many countries, in addition to linguistic difficulties between peoples and extremely limited resources to deal with migrant and refugee populations, mean that "the economic and social pressures of hosting threaten to uproot refugees once more".
Probably the most important thoughts on the data presented by Unicef showing that nearly half of all refugees are children is voiced by Dale Rutstein of Unicef's Office of Research – Innocenti, who says;
"The systems we have in place for people fleeing or seeking asylum are focused on adults, and in no way are articulated for children,

They are usually based on border control and law enforcement, yet we know that detention for a child is the worst thing that can happen and can create significant problems [for] a child's development. But time and time again, we see that states don't have any system for [holding] children apart from [putting them in] detention."
The report calls on the international community to fulfill the Convention on the Rights of the Child, which obliges ratifying countries to respect and protect the rights of all children within their territories, regardless of a child's background or migration status.