From The Theory of Everything to the Fantastic Beasts franchise, Eddie Redmayne has established himself as one of the finest actors of his generation. This feat has fetched him several awards, including the 2015 Academy Award for Best Actor. It has equally earned him a legion of female fans, but the actor only has his eyes for his wife, Hannah Bagshawe. A fellow Briton, Bagshawe is an accomplished PR executive, as well as an occasional antique collector.
She first came to the limelight after storming the red carpet at a movie premiere alongside Eddie Redmayne back in 2012. Since then, she and the actor have tied the knot and maintained a blissful relationship. Their union is devoid of the common scandals that characterize most celebrity marriages. They also bring out the best in each other, even if Bagshawe has the annoying habit of turning up late for every occasion that they attend.
Hannah Bagshawe Spent Her Early Years in London
Eddie Redmayne's wife was born as Hannah Bagshawe on November 30, 1982, in London, England, United Kingdom. She is Caucasian by ethnicity and British by nationality. Her parents, Caryl and Nicholas Bagshawe raised her in their hometown in London. Hannah completed her high school education at a Boarding School for Girls in London. She later obtained her bachelor's degree before moving to Scotland.
In Scotland, Hannah earned a Master's Degree in English Literature and French from the University of Edinburgh. On completing her education, she delved into the Public Relations sector and landed jobs in some prestigious finance/investment firms. They include the likes of Goldman Sachs, Credit Suisse, as well as Societe Generale. Her time with these organizations was quite fruitful, and she was able to reach an advanced position in her career
She is The Global Head of PR for Mergermarket
In August 2006, Hannah Bagshawe landed the role of the Global Head of Public Relations for Mergermarket Ltd. This is a business development tool that is designed specifically for the mergers and acquisition sector. The tool provides intelligence and analysis on corporate strategy before they even become public knowledge. Mergermarket is a subsidiary of Acuris Company, a financial news and data firm, which is renowned for its research provider services.
During her time at Mergermarket Ltd, Hannah served as the company's global head of public relations. Her responsibilities included handling all of the group's communications and public relations tasks across three notable regions. They include Europe, Africa, and the Middle East.
How She Met and Married Eddie Redmayne
Hannah Bagshawe first met her future husband, Eddie Redmayne, at a charity fashion show in 2000. The show had been organized by her all-girls secondary school, and Eddie, who was a student at the nearby Eton College, attended with several of the schoolmates. During the fashion show, the boys were asked to volunteer as models, and Eddie quickly threw his hat into the fray. He, however, got more than he bargained for as he was asked to walk the runway bare-chested. The young Eddie couldn't opt-out, and he had no choice but to comply. His pasty, freckled body received little or no attention from the crowd while the very-handsome boy who came after him threw the ladies into a frenzy.
Following that embarrassing outing, Eddie went to one corner of the venue to leak his wounds. He then ran into Bagshawe, and they became acquainted with each other. This marked the beginning of a fine friendship that would persist for about 12 years. During this period, Hannah finished schooling and went on to land a regular day job. Her friend, on the other hand, was able to break into Hollywood and feature in several notable movies.
It was during the filming of one of his movies that a tired and worn out Redmayne decided to take a quick relaxing trip to the Italian city of Florence in 2012. He asked Hannah to join him, and the rest, as they say, is history. The pair came back from the holiday as lovers and made their debut red carpet appearance at the London premiere of the musical, Les Misérables, in 2012. From thereon, their romance steadily grew, and they announced their engagement in June 2014.
Making a Life-Long Commitment to Each Other
The lovebirds subsequently got married on the 15th day of December 2014. The wedding was a private ceremony that took place in England, at the Babington House in Babington, Somerset County. It had a winter wonderland theme, and the entire avenue was lit with candles as the bride walked down the aisle towards her beaming husband. Following the ceremony, the new couple flew to The Swiss Alps for their honeymoon.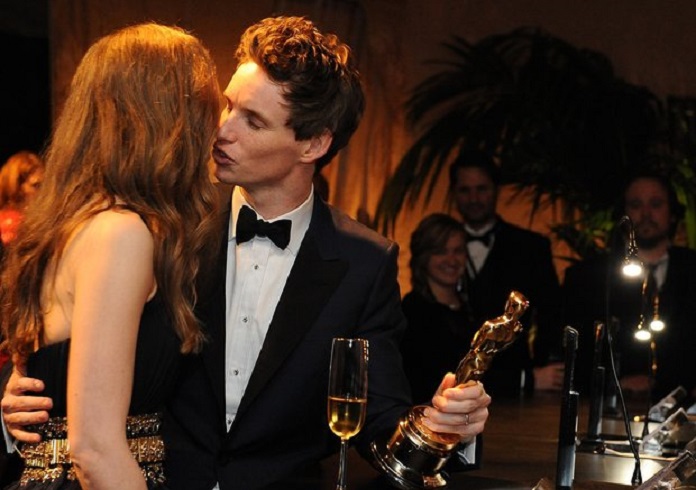 Hannah Bagshawe and Redmayne have been together for about six years now, and their love shows no sign of waning. They complement each other in the best of ways, both in big matters and small ones. For instance, Redmayne is colorblind, and this makes it difficult for him to dress up for public events. He, therefore, relies on Hannah's help, and she has done marvelously well in this regard.
She picks out fashionable outfits for them both, and they have emerged as a fashion force on the red carpet over the years. Another area where the couple complements each other is the issue of tardiness. Bagshawe is a habitual latecomer, who was about half an hour late for their wedding, while her husband was punctual. He, however, takes this in good faith and is quite happy to wait for her to finish preparing.
The Unique Naming Custom They Have Adopted For Their Children
Hannah Bagshawe and her husband have two children. Their first is a daughter named Iris Mary Redmayne, and their second is a son named Luke Richard Bagshawe. Iris was born on June 15, 2016, while her younger brother was born on March 10, 2018. The family of four make their home in London, England.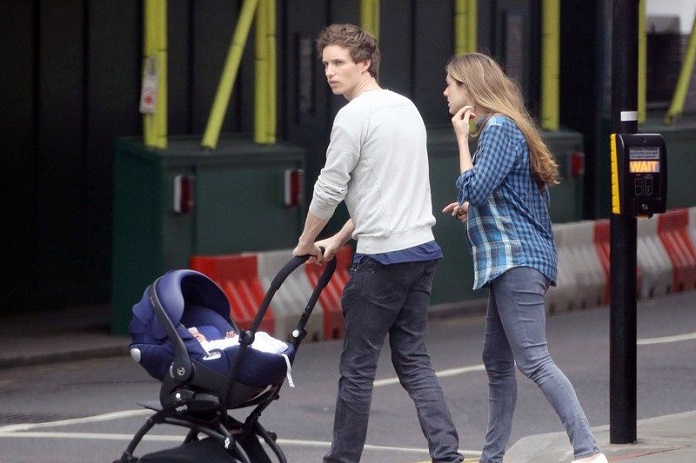 A mere glance at their children's names will reveal that Mary bears her father's surname while her brother bears their mother's surname. Such naming custom is certainly unusual because even when couples decide to incorporate the mother's surname in the spirit of equality, they usually hyphenate or seek a mashup of both parents' surnames.
This has therefore raised some eyebrows and many have wondered what would happen if the couple were to have an uneven number of children. The couple themselves are, however, unperturbed about this and are just focused on raising the kids to the best of their abilities. Redmayne has bemoaned the fact that he has not gotten any decent sleep since the kids arrived. The actor, however, would not change a thing and has described their family life as wonderful.