In the general concept, university courses are all-encompassing; taking cognizance of all the subjects learnt essentially from secondary schools down to the ones specified for higher schools and therefore pose a huge challenge for any student who intends to study in Uganda.
But some disciplines or majors are more encompassing and challenging than others in terms of content and time. As a result, they take extra hard work and concentration to take on them.
In Uganda, these courses mentioned below seem to be more challenging than others and require dedication, hard work and hard study to take on them.
Here are Top 5 Hardest Courses To Study In Uganda
1. Medicine And Surgery
Medicine is the topmost challenging course you can take on in Uganda. The obvious hindrance is the requirements for admission which include a minimum score in A-level national examinations which will lead to the awarding of the Uganda Advanced Certificate of Education (UACE) and must be administered by the Uganda National Examinations Board (UNEB).
In addition, for you to be admitted into medical school, you must demonstrate proficiency in Biology or Zoology, Chemistry and Physics at A-level standards. When admitted, it takes 5 years to obtain Bachelor in Medicine and Surgery, if there are no re-takes.
Of course, escaping re-takes is a different ball game altogether since all the exams are tough enough to scotch your nerves. Excelling in the 5th year exam which has three phases will surely cause a titillation run across your skin. And thus, takes a medical nerd to spend just 5 years in medical school considering the fact that failing of any exam taken in a particular level or year leads to repetition of that level. The "hardest" part will be seeing your non-medical friends out partying on a weeknight while you hardly have a complete hour to yourself in a day.
In Uganda, medical students are awarded the degree of Bachelor of Medicine and Bachelor of Surgery (MBChB) only after they must have completed certain courses successfully from their first year to their fifth year.
Some courses medical students are expected to tackle in their first year are Anatomy, Physiology and Biochemistry – which are generally referred to as Basic Sciences.
The likes of Histology, Pathology, Microbiology, Pharmacology, Psychology and Introductory Psychiatry are presented in their second year while the four major clinical disciplines of Internal Medicine, Surgery, Pediatrics and Obstetrics and Gynecology are rotated in their third year.
Areas covered in their fourth year are Public Health (including community health projects) and the surgical specialities of Otolaryngology, Orthopedics, Urology, Neurosurgery and Ophthalmology, not excluding Clinical Psychiatry, Infectious Diseases and Tropical Medicine.
The final 5th-year is spent rotating through the four major clinical disciplines, similar to the third year.
Students are subjected to major examinations at the end of each year. Candidates who fail to pass any of these examinations are mandated to re-sit them. This is the point where most medical students get frustrated, depressed and weighed down. Some even go to the extent of taking their lives, considering the money and time they've put in their studies.
Unlike what is obtainable in universities previously, most universities now have standardized medical structures, laboratories, competent lecturers, and instruments. All these arrangements are being put in place to measure up to medical challenges that keep turning up daily. So, it comes as no surprise when parents enrol their children at the best universities in town. Perhaps, this is because no parents would want their child make a botch of medical practicals.
While it is common to see intending medical students trying to settle for the best university, we have here a list of recognized medical institutions in Uganda. This list comprises of four public universities and five public schools.
The private universities include Kampala International University School of Health Sciences (founded in 2004, situated in Ishaka, Bushenyi), Uganda Martyrs University School of Medicine (founded in 2010, situated in Nsambya, Kampala), International Health Sciences University School of Medicine (founded in 2008, situated in Namuwongo, Kampala), Habib Medical School (founded in 2014, situated in Kibuli, Kampala) and St. Augustine International University College of Health, Medical and Life Sciences (founded in 2012, situated in Mulago, Kampala).
Public medical schools in Uganda include Uganda Martyrs University School of Medicine ( founded in 2010, situated in Nsambya, Kampala), Makerere University School of Medicine (founded in 1924, situated in – Mulago, Kampala), Mbarara University School of Medicine (founded in 1989, situated in Mbarara), Busitema University Medical School (founded in 2013, situated in Mbale), Gulu University School of Medicine (founded in 2004, situated in  Gulu).
Truth is, being a medical student in Uganda makes one work harder than one has ever worked in one's life. In fact, medicine, as a sensitive course, is a marathon course that requires one to become acquainted with voluminous material and the application of basic scientific principles and clinical skills.
However, the fact that being a medical student places one in a prestigious position among the very top students across the country makes medicine and surgery very exciting.
2. Engineering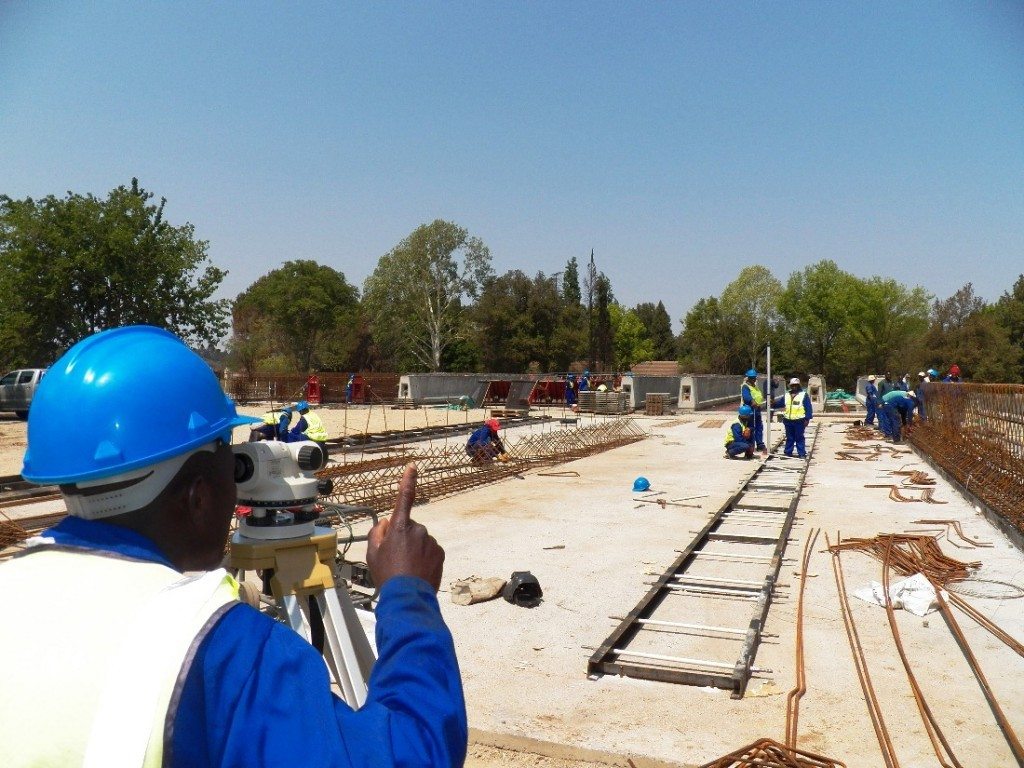 I don't know any undergraduate degree that requires more work than engineering. You need to get everything done at right time and therefore requires quality time management.
The workload is all-encompassing and involves a lot of computations. You have to be persistence and good at trying out all the formulas even beyond what is given in class. You get out of it exactly what you put into it. You are correct to use the concept; garbage in garbage out.
Though Engineering is fairly hard, it is not as hard as medicine. In addition to computations, students must also have a good mastery of English language, which has a tendency of dragging down their grade if they really do poor at it.
Unlike most professional courses, Engineering offers great job options. But arriving at this point takes a lot of hard work, determination, passion, and excellence. Yes, in terms of prestige medicine and surgery wins but in terms of maintaining one's creative vibe, engineering is the sure course that wins.
The fact that Engineering is full of mathematics makes it pretty hard for people who love words more than formulas.
Some top engineering University in Uganda include Kyambogo University, Makerere University, Uganda Technical College Kichwamba, Busitema University
Uganda Christian University (UCU),  Muteesa 1 Royal University, Mbarara University of Science and Technology (MUST), Nakawa Vocational Training Institute, and Uganda Technical College-Lira.
3. Mathematics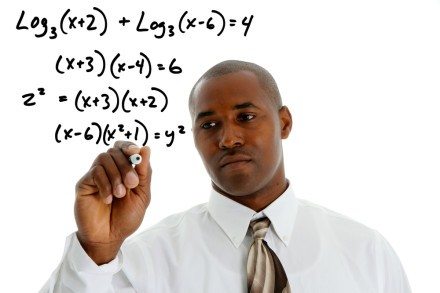 As the name implies has to do with a whole lot of computations. You have to punch your calculator all through your stay in the university and must know all the principles on your fingertips in order to excel in it.
The workload is broad or vast and includes what you must have done at secondary school level but in a deep manner till the core. The most significant challenge is dealing with abstract math. To take on this course you must be a hard worker and ready to live all your school life in a circle of calculation.
We all are well aware that Mathematics is the study of numbers, shapes and patterns but only a few persons know that this course very essential to many fields like natural sciences, engineering, medicine, finance, business and social sciences. These fields, to a very large extent, depend on applied mathematics and statistical analysis.
So, getting all these fixed and staying above the water in the course of one's study are some of the reasons Mathematics is deemed very difficult to study in Uganda.
Candidate intending to study Mathematics in most Ugandan Universities are required to hold the Uganda Certificate of Education (UCE) or its equivalent and either, A' level (UACE) with one principal pass in any subject done at the same sitting or its equivalent.
4. Accounting
This is another tough course you can study in Uganda. It also covers huge computations and requires maximum study perhaps three to four hours a day. You need to be highly skilled in computations since you will have to deal with public or private finances after school.
Accounting is the hardest business major and requires you to balance out debits, credits, expenses, losses, revenues of an individual or business taxes and so much more. However, this is just a basic example. You definitely stand no chance as long as you are not good at math. But if you are good at numbers than you are at words, then it's going to be interesting.
Taking on Accounting in Ugandan requires a lot of hard work, seriousness and excellence, as students studying are made to complete two levels of ACCA by the time they graduate. They are also exposed to a major focus on Accounting Information Systems during the period of studies.
5. Physics
Physics is concerned with the study of matter and motion; what the world is made of and how it works. Physicists study everything from the smallest particles to the structure of the entire universe.
Physics is a highly difficult course and must definitely strip off your social time. You have to study a lot because there are tons of stuff to remember. Usually, students struggle with both the concept and computations involved. Taking on this course in Uganda requires absolute hard work and concentration.
Related Posts: