Heather Locklear is well known as an American actress who played the role of Amanda Woodward on the American Primetime Soap opera, Melrose Place. She has received multiple Golden Globe nominations, all as the Best Actress in Television series.
However, the success of her career has kept her demons at bay. The actress has been arrested several by the police in the US for a string of illicit behaviours, but Locklear's multi run-ins with law enforcement is just one of the many fascinating tidbits in her life story.
Heather Locklear is the Daughter of a Walt Disney Executive
Born as Heather Deen Locklear on September 25, 1961, in Los Angeles, California, she is the first of four siblings – two sisters, Laurie and Colleen, and a brother, Mark Locklear.
Locklear attended Newbury Park High School. She had her college education at the University of California, Los Angeles. In college, Heather tried to join the fraternities Chi Omega and Delta Delta Delta but never got initiated.
The actress's multi-racial roots include English, Scottish, and German. Heather's dad, William Locklear, works as an administrator for the University of California, Los Angeles while her mom, Diane Locklear, works as a production executive for Walt Disney Company. Before Williams's days at UCLA, he was a colonel in the United States Marine corps.
Locklear's Journey to Stardom Began in the 80s
She started her career in the early 1980s where she guest-starred in episodes of CHiPs, 240 Robert and Eight Is Enough. Multi collaborations with Aaron Spellings, an American producer, also saw her star in shows like Dynasty and T.J. Hooker.
In her role as Sammy Jo Dean in the drama series Dynasty, Heather Locklear found her breakthrough. She starred in the show for 128 episodes between 1981 and 1989. She reprised her role in two episodes of the reunion season in 1991.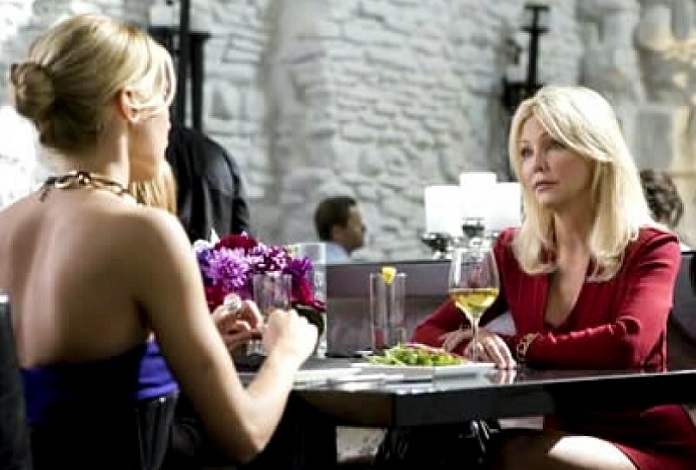 Heather worked closely with Aaron and has played significant roles in eight of his television series including Dynasty, T.J Hooker, Matt Houston, and Fantasy Island to mention a few.
Locklear appeared Saturday Night Live on May 14, 1994, as the guest host. Her skits Coffee talk with Mike Myers and Wayne's World have been noted as one of her best roles ever. She became the principal appearance on the Muppets Tonight show in 1996.
Offscreen, the actress has been on the cover of Rolling Stone and featured in People Magazine as one of the top 50 most Beautiful People in 1994 and 2001.
She has appeared in over 65 movies and television series including Too close to Home, Fresh off Boat, Franklin & Bash, Scrubs and Two and a Half Men, etc. Heather Locklear has also received six Golden Globes nominations, five Bravo Otto and two Soap Opera Digest Awards.
Bout With Mental Issues
The well-known actress has also had a share of life's pain. She has been suffering from depression and anxiety for more than a decade. In March 2008, someone who claimed to be Locklear's doctor called 911 to report that she was trying to commit suicide. The emergency responders eventually confirmed that she was doing fine and not attempting suicide.
In June 2008, her representatives confirmed she was suffering from anxiety and depression and was checked into a medical facility at Arizona for psychological treatment. She spent four weeks there.
The police arrested Heather Locklear in September 2008, for drunk driving. The police dismissed her DUI charges after they found out she was under the influence of her medications. Her sister called 911 in January 2012, to report her abuse of her drug description after which she was taken to the hospital and discharged the following day.
In February 2018, the police arrested her on one count of domestic violence and battery. A few months after in June 2018 the police arrested her again on two counts of battery, but later released her on bail. Shortly after her release, she was hospitalized on suspicion of overdose.
During a court case over the arrest, a judge sentenced Heather Locklear to 30 days in a rehab facility. Since her last rehab stint, Heather's health has improved. In April 2020, she celebrated a year anniversary of her sobriety with love and support from friends and family.
The Actress Has Gone Through Two Failed Marriages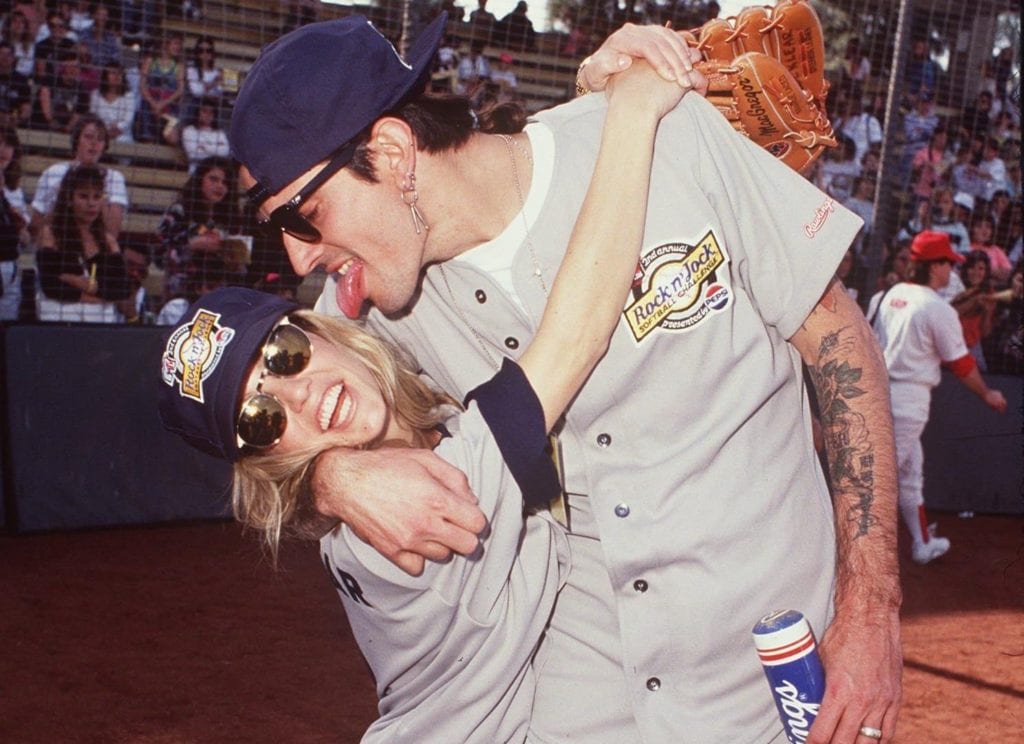 Heather Locklear has walked down the aisle twice. Her first marriage was to Tommy Lee, the Motley Crue drummer, on May 10, 1986. According to People, the couple met backstage at an REO Speedwagon concert, after which Lee pursued Locklear with such fervor that she even forgave him after he mistook her for Heather Thomas from The Fall Guy.
The then happy couple presented themselves as the face of domestic bliss. Lee once mentioned that they would be the coolest grandma and grandpa in the world. Unfortunately, it was all talk, and like many Hollywood marriages, Lee and Locklear's union did not last. The two divorced in 1994 and went on to marry other people.
Heather Locklear married Bon Jovi guitarist, Richie Sambora, on December 17, 1994. They were married for 12 years until Locklear filed for divorce from Sambora in February 2006.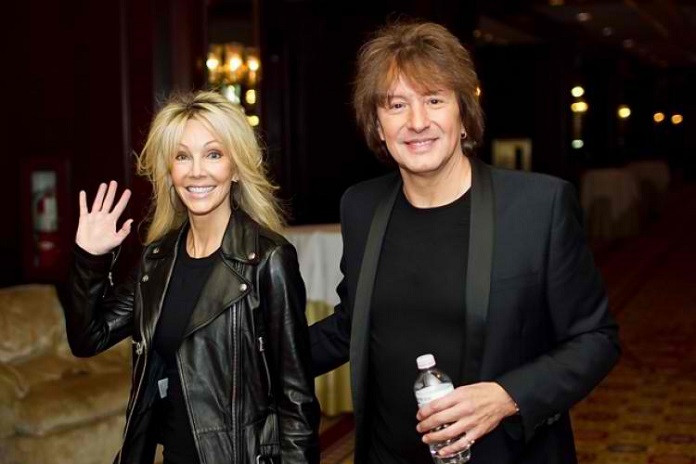 The following month, Sambora filed for joint custody of their daughter and enforcement of a prenuptial agreement. They finalized their divorce in April 2007.
Following her divorce from Richie Sambora, she entered a relationship with fellow Melrose Place actor, Jack Wagner. It lasted for four years. Shortly before they parted ways, Wagner and Locklear got engaged in August 2011.
Giving Marriage Another Try with Chris Heisser
Locklear and Chris Heisser have a long history. The pair were high school sweethearts and years later would come to rekindle their romance.
Heisser is a former motocross racer who now works as a private contractor. After years of being together, the couple got engaged in April 2020. Locklear's representative, Cece Yorke, confirmed the happy news to USA Today after pictures of Locklear running errands while wearing a diamond ring on her left ring finger made the rounds on the Internet.
Locklear and Heisser have had a lot of ups and downs since they first fell for each other in high school. According to Us Weekly, the couple split up in early 2019, but they seem to be doing much better now.
The couple has kept details about their relationship pretty quiet. We do know that Locklear's family approves of their engagement, according to a statement shared by a family friend to People Magazine.
See Also: Beth Allen – Charlie Mcdermott Wife: 5 Facts About The Actress
Daughter, Ava Elizabeth Sambora Is Following In Her Footsteps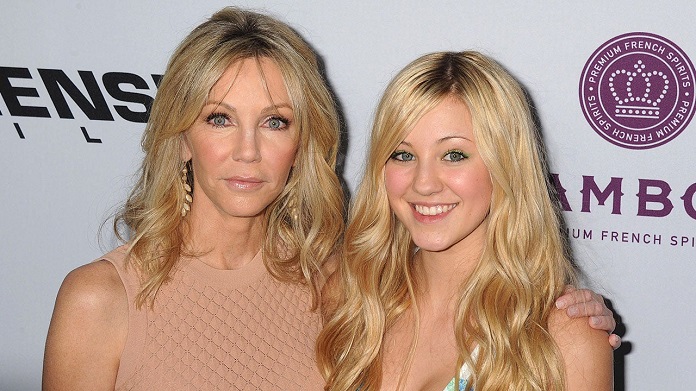 Ava Elizabeth Sambora is Heather's daughter and only child, she had her with her second husband, Richie Sambora. Ava was born on October 4, 1997, in Los Angeles, California, and is currently a swimwear model for a Malibu-based brand.
She modelled for Baes and Bikinis and featured in the lifestyle and fashion magazine, TeenVogue in 2015. She attended Viewpoint School and Loyola Marymount University.
Inside knowledge suggests Ava is not a fan of her mother's notoriety, especially with the police, and this has somehow fractured their relationship. However, her mother has continually showered her with love and proudly posts pictures of them together on social media platforms.
Aside from being a model, Elizabeth Sambora is also an actress. Ava made her acting debut in 2010 with the Disney Channel sitcom, Good Luck Charlie. She appeared as Future Charlie Duncan in the episode, Futuredrama. From 2015 to 2016 she starred on the reality television series Summer Break 3. She also appeared in This Is 40.