Helen Willink is a dedicated wife and a caring mother. She has been married to Jocko Willink, a retired Navy Seal lieutenant commander turned author and podcaster for over 20 years and has remained loyal to him and their family all through his stay in the navy and retirement. Helen has been one of the major stabilizing factors in Jocko's life. She has held down the family front, giving him space and opportunity to 'conquer the world'.
Helen Willink's Biography
Helen Louise Willink was born on the 20th of June in the year 1970. She grew up in England and not much is known about her family and life before she met and married Jocko.
Helen and Jocko Willink met in Bahrain. Jocko was stationed overseas at that time while Helen worked as a flight attendant. The attraction between them was intense and they soon got married. Helen describes being married to Jocko as intense but won't have it any other way.
Family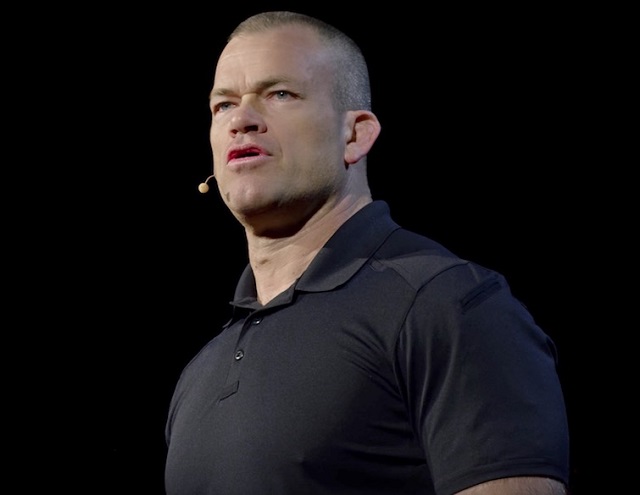 Jocko Willink, Helen's husband, is a decorated retired lieutenant commander in the US Navy. He spent 20 years in active service before retirement. After leaving the Navy, he got into leadership training by chance and soon co-founded a consulting firm, Echelon Front, with his friend – Leif Babin. He also launched 'Victory MMA and Fitness' – a fitness and training center. Jocko also started a weekly podcast with his friend Echo Charles (a Jiu-Jitsu practitioner) which has made him very popular with millions of followers and views on YouTube. He is an author of some New York best-selling books including "Extreme Leadership: How US Navy Seals Lead and Win".
Helen Willink and Jocko Willink have four kids together; their first child, Freja Willink was born in Waterbury CT on the 25th of September 1999. They had Rana Willink on the 12th of March 2001 in San Diego CA. On the 4th of December 2002, Thorson Willink was born into the family in San Diego CA. They also have a daughter who is their last child.
The family has kept the important and intimate details of their lives away from the media. Jocko once said in an interview that he helped 'put so many bad people away' so, he has to keep details about his family away from the media to keep them safe.
Jocko believes that one of the major attraction that caught Helen when they met was his dedication and hard work. He once tweeted that his wife wouldn't have married a man with soft uncalloused hands and his daughters too.
Contrary to his intimidating and gruff look, Helen Willink testifies that he is great with the kids. He jokes with them, trains with them and is always available when they need him. He is also very protective of his children. Helen reveals that he once had 'the talk' with their eldest daughter's boyfriend and made the young man quiet and serious anytime Jocko is around.
Jocko is a firm believer in living what he preaches. If his family life is anything to go by, he is indeed a successful man. His children have shown exemplary leadership skills even while in school. All their children attended Point Loma High School (PLHS) and are known for being exceptional students. Their first daughter, Freja, is presently a student of the University of California, Berkley. Helen and Jocko's second daughter, Rana, and son, Thor, seem to have taken after their father and are moving full blast towards a professional career in wrestling.
Rana who is a senior at PLHS, has done the school and family proud by qualifying for the state wrestling tournament recently, which is no small feat. As she is the first 'Pointer Wrestler' to qualify since the 1990s, her coach describes her as a well rounded and positive influence on the team which she also captains. She is said to exude grace, class, beauty and exceptional strength on the mat. With all her hard work, Rana also manages to maintain her 4.3 academic GP.
Thor also came third in the City League championships and fifth in the Masters tournament at San Marcos High.
Read Also: Mariqueen Maandig – Bio, Age, Kids, All About Trent Reznor's Wife
Interesting Facts About Helen Willink
• Helen has kept a very low profile on social media due to the nature of her husband's job. She has a facebook account where she shares tidbits about her family with her friends.
• Helen Willink is also a fitness enthusiast. While she isn't as intense as her husband, she works out in the gym when Jocko isn't using it.
• Helen is one of the few people who gets her husband's dry sense of humor. She shares that she practically has to remind him most times that she isn't one of his team guys.