Jacob Zuma's son, Duduzane Zuma, is not the oldest of the former South African president's children, but he is arguably the most popular. Zane, as he is popularly known, is the product of Zuma's union with Kate Mantsho, his second wife, who was married to him for over two decades before her demise in 2000. The young man was born as a twin alongside his sister Duduzile. He has other siblings, including an older brother named Mxolisi and a younger sister named Phumzile. Zane had a younger brother named Nhlakanipho, who lost his life in 2018 after a battle with lupus.
Apart from the direct brothers and sisters of Duduzane Zuma, the ex-president's son also has a plethora of siblings from his father's other marriages and relationships. While some of the Zuma children are all grown and were very visible during their father's tenure as the president of South Africa, others are still very much young. Zuma started having children in the late 1970s and has continued to have more kids to date. The youngest of his children is under 10 years, and according to speculations, the politician will be taking another wife who already has a child for him. With this latest development, Duduzane Zuma may yet get more half-siblings to add to the current list of 23.
Duduzane Zuma Is One Of The Better Known Zuma Children
Mother: Kate Mantsho
Born: 20 May 1982
Age: 41
Occupation: Businessman
Born on the 20th of May 1982, Duduzane Zuma is one of the sons of former South African president Jacob Zuma and his deceased second wife, Kate Mantsho. Zane came into the world with his twin sister Duduzile. Though he is not his father's or mother's oldest child, Zane seems to be the most popular of all the ex-president's children and the closest to him. Nothing has been said about the type of relationship he had with Kate, but her death was a hard blow to the young man who disappeared from the spotlight for a while.
Zane attended Sacred Heart College in Johannesburg. Following his graduation from the school, he proceeded to acquire further academic qualifications at the University of Pretoria. He is today a married man; he tied the connubial knot with Shanice Stork in 2015.
The South African native came to public attention after his dad was elected the president of ANC; this happened between 2007 and 2009. He achieved another level of fame following his dad's victory at the general elections that saw him emerge as the President of SA. With Jacob Zuma wielding the big stick on the South African political scene, Duduzane Zuma gained relevance in a good number of the country's businesses, assuming the role of director in different top companies.
The Companies Where Zane Served As A Director
Alongside the famous South African Gupta brothers, Zane functioned as a director at Mabengela Investments. In fact, it is said that his plush house in Joburg was one of the pecks of being a director at Mabengela. Added to this, 10 other A-list companies in SA employed Zane's services as a director. His presence was felt at the likes of Shiva Uranium and Tegeta Resources and Energy. Duduzane's appointment at Oakbay Resources and Energy and Oakbay Investments lasted till the 8th of July 2016 when he resigned.
Naturally, people associated Duduzane Zuma's recorded success with his father's exalted position as the number one citizen in SA. However, according to what the young man told BBC in an interview session, none of his successes came through his father and he would have recorded even greater achievements if his last name wasn't Zuma. Linking his fame to his dad has been a millstone for him and people are so quick to forget that life has not always been smooth for Jacob Zuma, Zane said.
After Jacob Zuma was forced to resign from office, Zane sold off the shares he held in SA companies and moved to the United Arab Emirates where he set up other businesses. The ex-president's son started hatching plans of relocating to the UAE in 2015 when he submitted an application for permanent residency and as soon as he was granted the permit, he left South Africa for the Middle Eastern country.
Duduzane Zuma lives A Life Soaked In Luxury
With Jacob Zuma at the helm of affairs in South Africa, his children naturally were exposed to the lavish life. Zane for one made very good use of the opportunity as he spent the South African Rand like something that was fast going out of fashion.
Duduzane lived in a beautiful Johannesburg home whose compound was festooned with a fleet of the most exotic automobiles. In 2009, news broke that Jacob Zuma's son went on a ship cruise and it was not just any ship. According to reports, the sea vessel was a luxury passenger ship that cost about R200,000 weekly.
He Has Been Dragged Into Several Controversies
As a result of his closeness to his father, Duduzane Zuma was dragged into most of the controversies concerning the embattled former SA leader. Perhaps, that is why he is the most vocal when it comes to the ex-president's defense. The scandal about the Gupta Family state capture where Jacob Zuma took center stage had Zane entangled in it.
In 2014, Zane's name hit the airwaves after he crashed into a taxi in Sandton which resulted in the death of a woman. That particular automobile crash wreaked extensive havoc, leaving three other passengers of the taxi seriously injured. According to reports, Duduzane was driving an exotic Porsche at high speed when the incident occurred. However, at the end of the day, he was acquitted of all crimes after his plea of "not guilty".
Meet All Of Duduzane Zuma's Direct Siblings
Out of the 23 children born to the ex-South African president Jacob Zuma, only four are direct siblings of Duduzane Zuma. However, only three are still alive as one of them is late.
1. Mxolisi Zuma
Mother: Kate Mantsho
Date of Birth: 1980
Gender: Male
Profession: Businessman
Mxolisi Zuma is the oldest of Jacob Zuma's children with Kate Mantsho but his popularity cannot be compared to that of Duduzane who is younger than him by two years. Born in 1980 during the apartheid era when the South African government forced the Zuma family to flee to Mozambique, Mxolisi was born and raised in the country and also got part of his education there. The family moved to Zimbabwe after spending 10 years in Mozambique before finally going back home in 1993.
Being Kate's oldest child, Mxolisi, who is fondly called Saady, was already 20 when his mum passed on. However, the kind of relationship that existed between them was never stated. Also, we have no idea about how he relates with his younger brother Zane. We, however, know that he has worked with the ex-president and in 2017, was entangled in one of his scandals – the Altech UEC bribery deal. According to the saga, Saady was involved in negotiating a bribe to the tune of 54 million South African Rands.
Mxolisi Is An Established Businessman
Even though he loves to stay far from the limelight, it is common knowledge that Mxolisi is a shrewd businessman with investment interests both in South Africa and beyond. His interest in investment and broker companies was pegged at six at the last count.
Mxolisi's name hit the airwaves in 2017 following his nuptials to Swazi princess Ziyanda Dlamini – King Mswati's daughter. The marriage was his second but nothing is known about his first. The ceremony was an extravagant event, attracting a plethora of prominent personalities in the country and beyond. The level of opulence witnessed at his wedding ceremony was a testament to the fact that Saddy is doing well as a businessman.
2. Duduzile Zuma
Mother: Kate Mantsho
Born: 20 May 1982
Age: 41
Gender: Female
Profession: Businesswoman
Duduzile is the twin sister of Duduzane Zuma. Kate and Jacob Zuma's first daughter loves to keep a low profile, however, when her family's dignity is at stake, she won't hesitate to come out in defense of her loved ones even when it means putting herself in the spotlight. Dudu, as she is fondly called, did this on multiple occasions when she came forward to defend her dad during his tenure as SA's president.
As expected, Dudu shares a close affinity with her twin brother and was equally very close to her mum Kate; thus, she was devastated after the woman's death. This led her to found an organization targeted at less privileged women and children called the Dudu Zuma Foundation. The NGO's main focus is on people with a high risk of committing suicide.
Duduzile Zuma Has Worked In Several Capacities
Facts about Dudu's academic history are not in the public arena but she has worked in several capacities. One of the companies connected to the notorious Gupta family, Sahara Computers, employed her services as a director. Jacob Zuma's daughter also seems to have a good business head on her shoulders, as she went on to establish African Star Communications – a thriving PR and event company. Dudu's name is also listed on the board of some top-notch investment companies in South Africa.
Festooned with fame and fortune, it does not come as a surprise that Duduzane Zuma's twin sister also favors the extravagant lifestyle. Her 2009 birthday party was hosted with a guest list of over 600 names. Those who witnessed the bash attested to its lavishness; there was an open bar with luxury champagne on tap. Between 2011 and 2016, Dudu was the wife of a rich SA businessman, Lonwabo Sambudla, but that union has since ended.
Dudu Has Also Faced Public Scrutiny
Duduzane Zuma's name was once investigated in connection to violent protests that erupted in South Africa. Following the riot, 12 people's names who were suspected to be part of the people stoking the uprising came on the authority's radar. According to SA's Police Minister Bheki Cele, an unverified Twitter account was discovered under the ex-president daughter's name, inciting citizens to protest against Jacob Zuma's incarceration on contempt-of-court charges.
As Dudu made no attempt to distance herself from the said Twitter posts, it was assumed that she was not completely innocent. At the end of the day, the unrest led to the loss of 72 lives. Added to that, it equally saw rampant looting as well as closures of several businesses.
3. Phumzile Zuma
Mother: Kate Mantsho
Date of Birth: 1989
Gender: Female
Profession: Pharmacist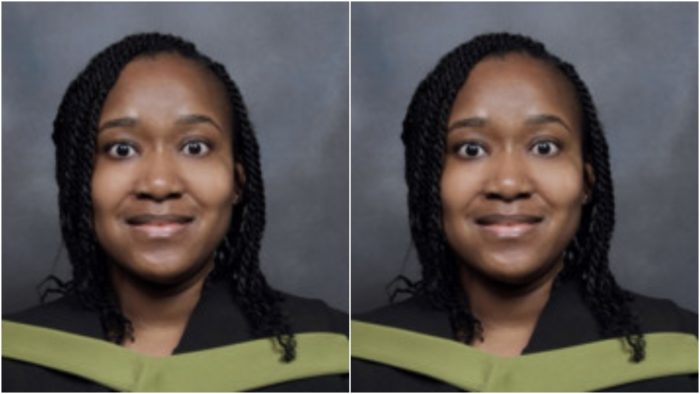 Phumzile Zuma is the least known of all of Kate's children. Born in 1989, she is seven years younger than her big brother, Duduzane Zuma. Kate's last daughter is an alum of the University of Witwatersrand where she studied pharmacy. She is also a Scientologist. On the 10th of March, 2010, the SA native was in Johannesburg for the opening ceremony of the then-new Scientology Life Improvement Centre where she gave a speech.
Because Phumzile Zuma loves to keep her life away from the public arena, it is difficult to tell the kind of relationship she had with Kate Mantsho. However, there is this touching photo album of the SA pharmacist, her siblings, their Mom Kate, and father Jacob on YouTube. The album, according to reports, is a good indication that the Zumas are a close-knit family. This claim is buttressed by a speech made by the ex-SA president when he called out his colleagues in politics for having several extramarital affairs and fathering children secretly. According to Jacob Zuma, he loves all his wives and adores his children, each and every one of them.
4. Nhlakanipho Vusi Zuma
Mother: Kate Mantsho
Date of Birth: 1993
Date of Death: 2018
Gender: Male
Perhaps the reason we don't get to hear much about Nhlakanipho Vusi Zuma is that he is long dead. Born in 1993, Nhlakanipho is the youngest child of Kate and Jacob Zuma. Nothing much is known about him but according to the records, he was only eight when he lost his mum. On the 1st of July 2018, Nhlakanipho was snatched by the cold hands of death. Reports say Vusi's death was caused by complications from the disease called systematic lupus erythematosus (lupus).
However, both Jacob and Duduzane Zuma took to YouTube recently in 2020 to dispel the claims. According to them, the disease was not responsible for Vusi Zuma's death, rather, the young man was poisoned and the culprits according to them were Jacob's enemies who wanted him dead.
In his speech, SA's former president said his enemies killed his son after he proved difficult for them to access and they did it in a bid to get at him. Besides, the knowledge that Vusi was poisoned made his death even more painful, Jacob Zuma said. The young man was only 25 as of the time of his demise. Though he is long gone, his memory still lives on in the minds of his family members.
A Peek Into The Life Of Duduzane Zuma's Mother, Kate Mantsho
Date of Birth: 2nd September 1956
Date of Death: 8th December 2000
Place of Birth: Mozambique
Number of Children: Five
Duduzane Zuma's mother was the second wife of Jacob Zuma. Kate Mantsho was born in Mozambique on the 2nd of September 1956. Nothing is known about her birth family, but we do know that she got married to Jacob in 1976. Jacob was then a freedom fighter and had been married to Gertrude Sizakele Khumalo since 1973; the duo had met as far back as 1959.
Even though Kate was the second wife of Zuma, she was the first woman he married to give him a child. Zuma had welcomed a child named Mziwoxolo Edward Zuma from an extra-marital relationship he had with Minah Shongwe. Edward was born a year after Kate became Jacob's wife.
After he married Kate, Jacob Zuma stayed for the ensuing six years without taking any other wife, but in 1982, he tied the knot with his third wife, Nkosazana Dlamini. However, they both decided to end things 16 years later in 1998. Subsequently, Zuma didn't get married again and was satisfied with his first wife and Kate until her demise which occurred in 2000.
The Mystery Surrounding Kate Mantsho's Death Has Never Been Solved
Duduzane Zuma's mother was just 44 when the sad news of her death hit the airwaves in South Africa on the 8th of December 2000. As at the time of her death, Jacob, who was at the time serving as the deputy president of the country, was said to have embarked on a trip outside South Africa. The couple had been married for over two decades with four surviving children when the sad incident occurred.
Initially, the Zuma family reported her cause of death to be a heart attack, however, it later came to light that Kate didn't die of natural causes, rather, Jacob Zuma's second wife committed suicide. According to a director-general in the then South African presidency, Frank Chikane, he got a call from Kate, telling him that she swallowed some pills believed to be anti-malaria drugs, Chloroquine, and some sleeping tablets. The woman didn't make it to the hospital and gave up before they could get help. Reports later surfaced that she took an overdose of those drugs.
Duduzane Zuma also gave his own account of what happened to his mum. According to him, his mother did not just commit suicide but also left them a suicide note behind. Zane said it was one of the staff at their house that alerted him but unfortunately, he was too late as Kate was lying down on her bed, non-responsive when he entered her room. Besides, she was also frothing at the mouth.
Though Duduzane said the suicide note leaked to the media, no one knows what made the mother of five decide to take her own life. However, it was reported that her relationship with the ex-president became strained at some certain point during their time together as husband and wife, but her actual reason for committing suicide has remained unknown to date.
Other Half Siblings of Duduzane Zuma
All in all, Jacob Zuma's children are divided into two categories referred to as the older clan and the younger clan. The oldest among the former SA president's children, Mziwoxolo Edward Zuma, is in his forties while the youngest is under the age of 10. This wide gap is attributed to the fact that he took long to marry another wife after Kate Mantsho and Nkosazana Dlamini-Zuma. Consequently, many of the ones tagged the younger clan are still minors, and thus, nothing is known about them.
The Older Clan
Members of the older clan are mostly the children of Kate Mantsho and Nkosazana Dlamini-Zuma. Apart from Duduzane Zuma and his direct siblings, the remaining members of the older clan include;
1. Mziwoxolo Edward Zuma (son)
Mother: Minah Shongwe
Born: 1977
2. Msholozi Zuma (daughter)
Mother: Nkosazana Dlamini-Zuma
Born: 1982
3. Gugulethu (Gugu) Zuma-Ncube (daughter)
Mother: Nkosazana Dlamini-Zuma
Born: 1985
4. Nokuthula (Thuli) Nomaqhawe Zuma (daughter)
Mother: Nkosazana Dlamini-Zuma
Born: 1987
5. Thuthukile (Thuthu) Xolile Nomonde Zuma (daughter)
Mother: Nkosazana Dlamini-Zuma
Born: 28 April 1989
The Younger Clan
As earlier stated, members of the younger clan are mostly minors; thus, nothing is known about them but we can still identify them through their mothers.
1. Jacob Zuma's wife MaNtuli has three children for him; two daughters born on the 1st of January 2002 and on the 1st of February 2006 respectively, and a son born in August 2010.
2. Gloria Bongekile Ngema has one son for Zuma born in 2006
3. Wife Thobeka Madiba (Mabhija) – a resident of Durban North has a child for Jacob born in October 2007 and is said to be taking care of his twins and a daughter from an unknown woman.
4. Priscilla Nonkwaleko Mhlongo – a businesswoman from Pietermaritzburg gave him two daughters. The first was born on the 18th of January 1998 while the second came on the 19th of September 2002.
5. An unknown woman who hails from Richard's Bay has a daughter for Jacob Zuma
6. Sonono Khoza who is a daughter to Zuma's friend Irvin Khoza also has a son with him born on the 8th of October 2009.
7. Rumors have it that Jacob Zuma is on the verge of marrying Nonkanyiso Chonco who already has a child for him born on the 12th of April 2018.