On the 21st of January 2021, South Africa was thrown into mourning as the nation lost one of its most prominent politicians. Up until his death, Jackson Mphikwa Mthembu was a Minister in the Presidency of the country. His wife and children, and indeed the whole of South Africa, was shocked about his passing. However, the family has come to terms with the loss and has been able to carry on with their lives.
Jackson Mthembu's Wife and Children Were With Him For More Than 20 Years
Jackson Mthembu published a tweet on the 11th of January 2021 where he revealed that he had tested positive for the coronavirus. According to the tweet, he had gone to the military hospital in Tshwane to receive medical care for the abdominal pain he felt at the time, but unfortunately, the results of his test revealed that he had contracted covid-19. His guess was that he contracted the virus from one of his daughters who had earlier tested positive for the virus. Sadly, he could not make it out of the hospital, as he died ten days after he shared the news about his sickness.
Today I visited the Military hospital in Tshwane to get medical attention for an abdominal pain . After undergoing some tests , I tested positive for Covid 19 . Plans are afoot to get all my family members and close associates tested as well .

— Minister Jackson Mthembu (@JacksonMthembu_) January 11, 2021
Mthembu had an incredible career, but more interesting is the fact that he did his best to leave behind a family that will survive him. The politician was married to Thembi Mthembu until his death. They were married for over twenty years, and their union was blessed with six children; two girls and four boys. Prior to his marriage to Thembi, Jackson was married to the late Pinkie S. Jackson and they had a daughter together.
Although he was a prominent person, there is almost no information about Jackson Mthembu's wife and children on the internet. His wife, a nursing sister at a public institution, seems not to have any social media presence, and there are also little or no details about their children in the media space. The daughter he had with late Pinkie was hardly heard of until her suicide in 2019.
His First Daughter Committed Suicide in 2019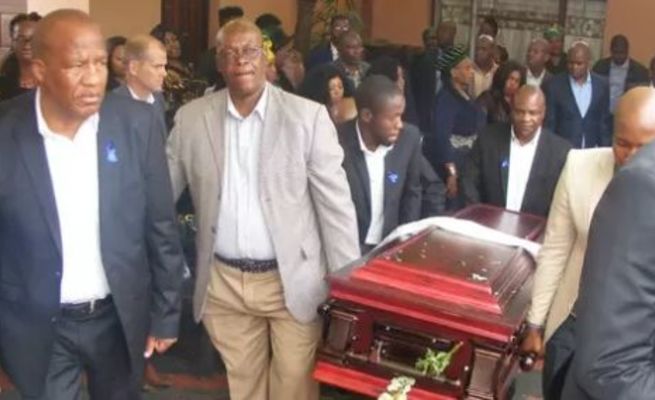 Khwezi, who was battling depression, was only 25 years old at the time when she took her life. She had graduated and was working, and her parents thought everything was fine, until the unfortunate incident. Before his death, the minister revealed in an interview that his daughter was more reserved a few days before she died. She was always by herself and barely spoke, but he thought it was better not to interfere. It turned out he was wrong.
The news of her death got him and his family depressed and they had to see a therapist. After his daughter's death, he talked to his other children about what had happened, and since then until his death, he tried to ask them about everything happening in their lives.
His First Son Began Taking Hard Drugs at the Age of 11
Jackson didn't exactly have a smooth parenting experience as his first son was also introduced to the public as a drug addict. Vuyo Mthembu started taking Nyaope (a hard drug) at the age of 11 and eventually got addicted to it. His parents had no idea until he was a lot older, and could not break the habit. Despite submitting himself for rehab, all efforts to help him proved futile, and he eventually left home after his father told him that he never wanted to see him except he had stopped doing drugs.
His father made this revelation while calling on South Africans to unanimously fight against the drug supply chain in the country, as it is destroying a lot of families. Aside from this information, there is no further detail about the Mthembu family on the internet. His two other daughters, Thuli and Khabo, as well as the remaining three boys, have neither bad nor good records anywhere in the media space.
How Jackson Mthembu's Wife and Children Have Been Faring Since His Death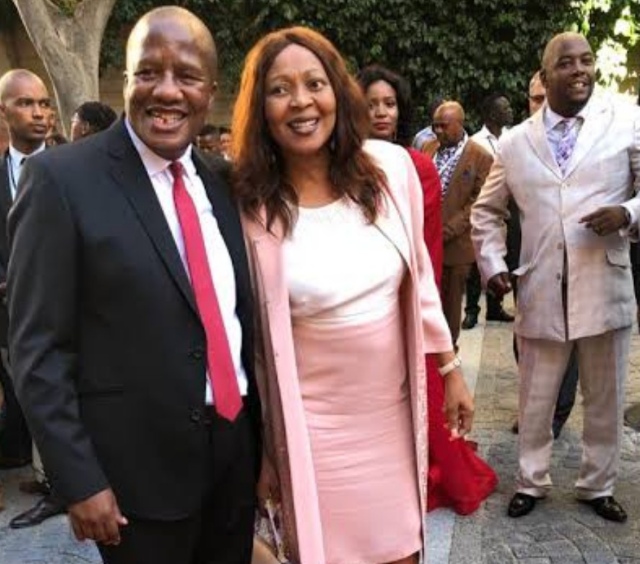 More than a good politician, the late minister was a great father to a large extent and an important member of his family. His brother, Michael Mthembu, revealed that the demise of his brother was tough on them as he played a major role in uniting the family and maintaining peace during tough times. Members of the family had hoped that he would come back home after medical care, but sadly, things took a different turn. He stated that Jackson's wife, kids, siblings, and other relatives were greatly shaken by his death.
On the day of his funeral service, his wife Thembi broke down in tears on seeing President Cyril Ramaphosa at the entrance of the Roman Catholic church where the funeral service was held. Clearly, the family has had a hard time accepting their new reality. Furthermore, the tribute read by his daughter during his funeral further revealed that he was a great father, and taught his family to always be united at all times. Keeping this in mind, the family will pull through by supporting one another as he had taught them. Basically, the anti-apartheid activist, minister, husband, father, and grandfather, left a good legacy behind and raised a family that can survive with or without his presence.
Jackson Mthembu Left Behind a Great Career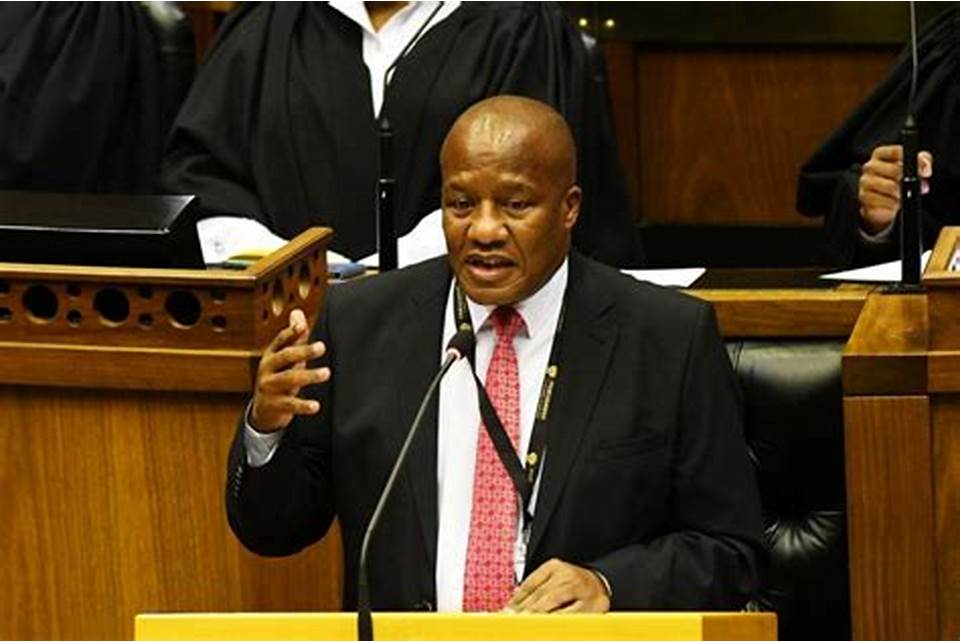 The public figure built a sound career for himself while he was alive, especially when it comes to politics. Aside from being the Minister in the Presidency of South Africa, he was the National Spokesperson for the African National Congress (ANC). Mthembu was equally an anti-apartheid activist, a trade unionist, a member of the SWAPO solidarity campaign, and the speaker and MEC in Mpumalanga Legislature.
As part of his achievement, he was the Training Officer for Highveld Steel, and Vanadium Corporation Limited from 1980 to 1984. In 1986, he was made the Production Foreman for the same company, and he served well in this capacity till 1988. Between 1980 to 1986, he was the Chairman of the Witbank Education Crisis Committee. He also served as the Deputy Regional Secretary, United Democratic Front, and Media Officer of the South African Council of Churches, among other official positions.
Other Facts About The Late Minister
He was born on the 5th of June 1958, in Ackerville, Witbank, Mpumalanga Province (formerly Eastern Transvaal), and was raised by his grandmother, Sarah Mthembu, and his uncles.
During the Soweto Uprising in 1976, he served as a student leader in Elukhanyisweni Secondary School, Witbank where he schooled.
Jackson did not complete his university education in Fort Hare where he was admitted because he was expelled from the school before his study years were over.
The minister was shot and injured by robbers in 2014 while he was using an ATM in Mandela Street, Emalahleni. This caused him to be hospitalized for ten days.
Between 1986 and 1988, late Minister Jackson was charged alongside thirty other activists from Witbank with sabotage, terrorism, and treason. This later became known as the Bethal Terrorism Trial.