Hilary Crowder is a beautiful interior decorator and has been a sales manager for various companies. Despite her personal achievements so far in her career ventures, she is more popular for being the wife of comedian and YouTube celebrity Steven Blake Crowder. The couple currently resides in Dallas, Texas, and this article will tell you a lot of what you should know about her.
Hilary Crowder's Biography
She was born Hilary Korzon, however, her date of birth is not known. Hilary has lived a private life and has succeeded in keeping the intimate details about her life from the media, despite having a husband that lives off social media. However, it is known that Hilary attended Calvin College where she graduated from.
One thing is certain about Hilary, she was raised in a proper Christian home. She is very conservative which is a direct reflection of how she was raised.
While the couple has kept mum about how they met, they got engaged in March 2012 and finally got married on the 25th of August 2012. The proud husband flooded his social media pages with pictures of his beautiful bride, praising her as the most beautiful woman in the world.
Steven also shared with his followers how he and his wife abstained from sex until they got married. He wrote a column for Fox News titled "Waiting till the wedding night – getting married the right way" where he highlighted and discussed the benefits inherent in abstinence from sex before marriage.
Everything To Know About Steven Crowder's Wife
Career
Hilary is a very hard working woman. She is an interior decorator and presently works with Leland International (an interior decor company). She has previously worked as a sales manager where she helped oversee more than thirty independent sales groups in America and Canada.
Husband and Marriage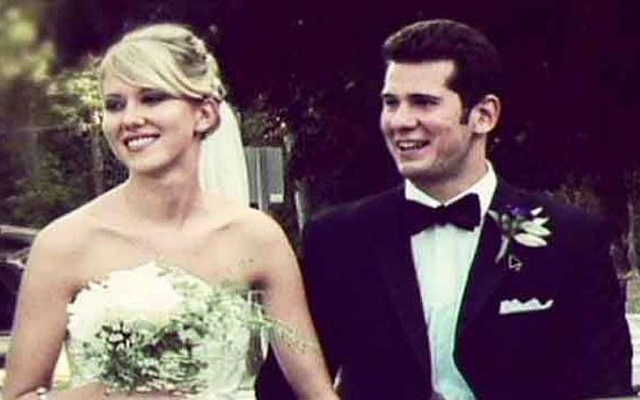 Hilary's husband is an American-Canadian conservative political commentator. He is also a comedian and has featured in a number of movies. Born and raised in Grosse Pointe Michigan, he grew up a dedicated Christian. He started stand-up comedy when he was 17 and has featured in movies like "To save a life" (2009), "Arthur' (2000), "The Covenant" (2006), "The Velveteen Rabbit" (2008), amongst others.
Steven first appeared on Fox News at age 21 where he was a guest opinion panelist and he has since become a frequent guest. He is popular for his posts on his YouTube channel "LouderwithCrowder" where he constantly shares political satires, his and other people's opinion and some news videos.
Steven is very active on all of the major social media platforms. He has over 2 million followers on Facebook, more than 3.4 million YouTube subscribers on his channel, about 680 thousand followers on Twitter and another 446 thousand on Instagram. He has been very open and affectionate about his wife on social media. Shortly after their wedding, he shared that he has been anxiously waiting for his wedding since childhood and he is glad that it turned out to be all he hoped for. Having abstained from sex until they got married, he unashamedly shared how magical their wedding night was.
They have been together for more than 6 years, although they do not have any children together yet. They seem to be enjoying their happily ever after.
The couple owns a dog named Happer who constantly appears on Steve's social media pages. They recently added another cute dog (Betty) to their family in January 2019.
Controversies
Steven and Hilary Crowder were both involved in a marijuana controversy. Steven interviewed some Community High School students outside the school premises about their marijuana usage and how they feel about its legalization. Hilary was there with him, mobilizing students for the interview which they claimed was for a small blog.
The students were shocked to find themselves on Fox News Channel in an 8-minute video titled "Marijuana! The Truth". Another major problem the students had with the video was the way it was edited. Some part of their responses were edited in such a way that their words might be misconstrued.
Steven and Hilary kept mum throughout the controversy.
Hobbies
Hilary might not seem like the type to be into music but she has been the music leader of her friendship club for a while now.
Net Worth
Hilary's actual network has not been made public but she earns enough to contribute her quota to the comfortable life she shares with her husband. Her husband, on the other hand, is said to be worth about $3 million.
Read Also: Amy Kaufeldt – Bio, Husband, Net Worth And Family Of The Journalist
Physical Attributes
Compared to her husband's 6 feet 2 inches height, Hilary is about 6 feet tall. She is slim and has blond hair.