The Hodgetwins are married. Keith is married to a woman named Elizabeth, who was his best friend before they tied the knot on the 31st of May 2000, while nothing is known about Kevin's wife and when they got married, as he is averse to bringing prefers to keep information about his family away from the public. Meanwhile, the Hodgetwins' wives are both believed to be Mexican natives.
Several people have come to regard the internet as a veritable tool capable of transporting an ordinary man on the street to stardom within a very short time. Thus, many have been having a jolly ride to fame on the wings of numerous social media platforms and Keith Hodge and Kevin Hodge otherwise known as the TheHodgetwins are no exception.
The twins have succeeded in establishing themselves in the world of showbiz through their fitness tips, comedic commentary, and relationship advice. They have been leveraging their several YouTube channels TwinMuscle, TheHodgetwins, Hodgetwins Vlogs, and AskHodgetwins. Nobody knew about the duo until their first YouTube channel surfaced in 2008 when they commenced sharing videos on current life events and fitness. Continue reading to get info about The Hodgetwins' wives including details on the identity of other family members.
Are The Hodgetwins Married?
You can say that the Hodgetwins are like many other twins as they have a penchant for doing things together and this includes marriage. Both Keith and Kevin have long given up the single life to embrace matrimony. For Keith, his marriage appears to be blissful as he is slowly inching towards a couple of decades and still going strong.
As for the other twin Kevin, he is equally enjoying marital bliss with his partner. Though Kevin is quite unlike his twin brother, as he prefers to keep facts about his marriage away from the prying eyes of the media. However, it is believed that his marriage has also lasted for many years just like his twin.
Who are the Hodgetwins' Wives And Family Members?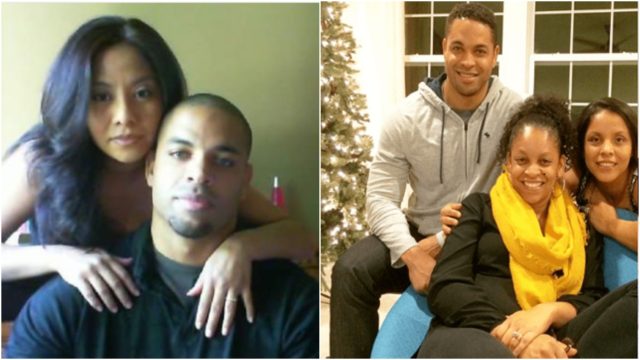 Now that we have established the marital status of the duo, let's x-ray the identity of the Hodgetwins' wives. Who are their spouses and when did they tie the connubial knot?
Although they are both African Americans born in Virginia, the United States of America, the Hodgetwins' wives are both believed to be Mexican natives. As for Keith, his wife's name is Elizabeth and they were the best of friends before they tied the knot on the 31st of May 2000. Other details about their marriage are not currently available but the couple has welcomed three kids since they became husband and wife. However, we don't have much info regarding their children; the couple is yet to share details like their date of birth, sex as well as their level of education. Their union seems to be on the right footing as they never fail to radiate joy and fulfillment whenever they make a public appearance.
On the other hand, Kevin is averse to bringing any info about his spouse and kids to the public realm. Thus his wife's name has never been given a mention, neither do we know the date and the venue of their wedding. What this means is that we cannot tell how many years their union has lasted, though it is believed to have endured for years just like his twin brother's union. According to the records, their years-long marriage has produced kids but thanks to Kevin's penchant for secrecy, we cannot tell how many kids they have neither can we tell their dates of birth and sexes.
The twins especially Keith has a culture of updating fans about their family and love relationship on social media. An update came from Keith in September 2017, saying that his spouse Elizabeth just acquired her American citizenship. In the same vein, similar info came from Kevin on the 22nd of December that same year, claiming that his own wife has been equally granted American citizenship. Meanwhile, Keith never misses an opportunity to show love and care to his wife and children, whose photos he constantly flaunts on social media.
The celebrity twins strongly believe that the major reason for their enduring relationships is mutual communication which has helped them in keeping the home front together. The Hodgetwins are presently enjoying happy family life with their wives and kids. More so, their love for having a large family is believed to have come from their experience as children, growing up in a family of four kids. They were the youngest members of the Hodge family with two older siblings, their older sister goes by the name Rosalyn Hodge but there is also an older brother whose name has never been mentioned.