Generations: The Legacy star – Letoya Makhene – is one of the latest celebrities to come out as gay. The actress shocked many with the news of her homosexual relationship as things were very different in her love life before she came out as gay. However, she is unapologetically enjoying life with her partner, Lebogang Keswa.
Letoya has always been associated with men throughout her dating history and was even married to a man for nine years. Aside from her last known relationship with Tshepo Leeuw, the actress was married to a Zimbabwean man before she met the love of her life in Lebo Keswa.
Inside Letoya Makhene's Married Life With Privilege Mangezi
While it is known that Privilege Mangezi was Letoya's husband for 9 years, the details of their relationship before marriage are not much of a public affair. Also, the exact time she got married to and then divorced the Zimbabwean man is not known. However, the actress once opened up about what it was like living with Mangezi.
According to Letoya, they were happily married and enjoyed their marriage until he lost his job and all financial responsibilities fell on her. She was taking care of the bills without making an issue out of it but over time, this made Mangezi feel very insecure, leading to physical abuse. Letoya has said she still suffers from PTSD from the abuse.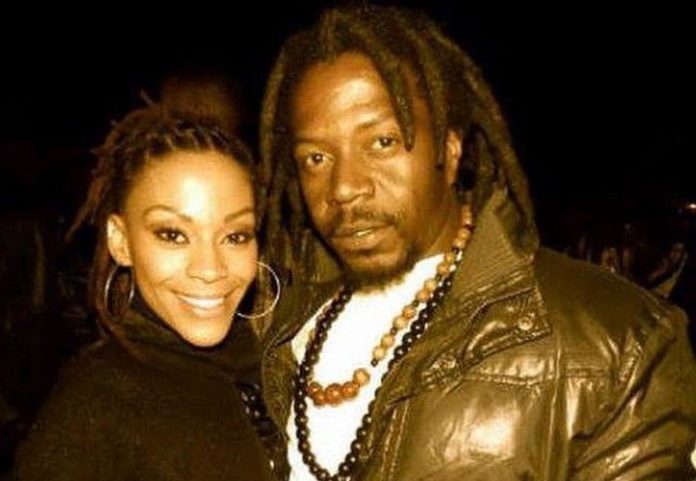 She Cheated On Mangezi During Their Marriage
Letoya Makhene has opened up about an affair she embarked on when things started turning sour in her marriage to Mangezi. She met someone else during this time, a man who made her feel good, and she went on to have a brief fling with him. The affair was probably influenced by the troubles she was facing in her marriage which pushed her to find happiness outside her home.
Interestingly, she told Mangezi about it but it didn't lead to their split. The affair was short-lived and when it ended, they went back to working on their marriage but the union was already doomed. Letoya and Mangezi are now divorced but still maintain a good relationship.
The Marriage Produced Three Children
While the marriage didn't last, it produced three beautiful kids. Their names have been revealed to be Nubia, Tadiwa, and Tamuda. We can't confirm the terms of the divorce between Letoya and the father of her children, but it seems the kids now live with their mother.
According to the actress, Mangezi visits the kids every evening and doesn't fail in his duties as a father. She has confessed that he is a great father and they are actually enjoying a better relationship since their split.
She Dated and Had a Child With Tshepo Leeuw Before Coming Out as Lesbian
In 2017, Letoya was excited to share her romance with her then-boyfriend Tshepo Leeuw, whom she had already dated for three years. She was carrying their first child together when she shared intimate details about her relationship with him. She met Tshepo Leeuw in her cousin's house, as he is good friends with her cousin's husband and was attending a baby shower when they connected.
It wasn't love at first sight but the attraction was undeniable. Letoya was attracted to his intelligence the first time they spoke and a relationship started afterward. It was the arrival of their baby that brought the spotlight on their relationship.
It is worthy of note that Letoya Makhene started dating Tshepo after her divorce from Privilege Mangezi. They had plans of getting married but like the previous one, her relationship with Tshepo didn't last.
After One Failed Marriage and a Relationship Gone Bad, Letoya Came Out As A Lesbian in April 2020
First off, her sexuality was never up for discussion before Letoya Makhene dropped the bombshell by coming out as gay. This compounded the surprise her announcement caused. Letoya Makhene opened up about her romance with Lebogang Keswa after Sunday World wrote an article about it.
She shared the tabloid's headline on social media, saying it was only a matter of time before people know about their relationship. She went on to reveal that she is dating the businesswoman.
While the news was mostly met with positive reactions from fans who expressed their love for the couple, there were haters too. Nonetheless, the homophobic comments didn't affect the couple. Once their relationship became Instagram official, Letoya and Lebo began sharing special moments online.
Letoya Makhene Chose Lebo Because She's Great In Bed
While many congratulated her on her new lover whom she seems to be very happy with, some men didn't believe she was actually serious with Lebo. Thus, they continued to slide into her DM to drop personal messages. Some went as far as asking why she chose Lebo in the first and she had the perfect answer for them.
She wrote in a tweet, "To all the men who keep asking me why her? What do I see in her? Nywe nywe nywe… here's my answer… she's great in bed."
Let's just get this out of the way once and for all please and hopefully I won't be asked this question again. To all the men who keep asking me why her? What do I see in her? Nywe nywe nywe…here's my answer… KUKU YA HAE E MONATE. pic.twitter.com/1oQ2qfiLqB

— Letoya Makhene (@letoyamakhene) September 5, 2020
Of course, Twitter caught fire with that but Letoya had prepared herself for such situations before she made her relationship known. She even prayed about it and spiritually prepared herself for what was to come. Notwithstanding, she got a lot of support on social media with fans telling her to keep at it as long as it makes her happy.
Letoya Makhene and Lebo went public with their romance in April 2020 but it appears they have been together on a low key before then. Now that the world knows, they are often seen on social media, singing each other's praises and having the time of their lives together.
They Are Now Engaged To Be Married
A few months after Letoya came out of the closet, precisely in October 2020, Lebo Keswa went down on one knee and asked Letoya to be her life partner and she said yes.
The couple took their relationship to the next level in a romantic proposal which took place during a hot-air balloon ride. The mother of four fought her tears back as she accepted the ring from her lover.
After the proposal, Lebo also battled with explaining to some elders in her family that she wants to marry a fellow woman but the hard parts are behind them now and they have the full support of family and friends.