The basketball superstar, Derrick Rose who became the youngest player to clinch the National Basketball Association Most Valuable Player title in 2011 at the age of 22 has accumulated enormous earnings from his playing career that has spanned over a decade. He has been associated with many teams in the National Basketball Association and through his massive earnings, Rose made the Forbes list of The World's Highest-Paid Athletes in 2017 as he clinched the No. 22 spot.
Following his endorsement deal with the notable brand, Adidas and its extension, many have been inquisitive to know the worth of the basketball star. If you in that category, stay tuned on the article as we unravel the earnings, salary, financial value of the pro basketball player as well as his assets, below.
How Much is Derrick Rose Worth?
Derrick Rose has one of the most lucrative endorsement deals in the sporting world, having sealed a $1 million per year deal in 2008 with the largest sportswear manufacturing brand in Europe, Adidas which is the second-largest in the world after Nike. At the time, he was playing for Chicago Bulls, a National Basketball Association team he joined during the 2008 NBA draft after signing a two-year contract worth $10 million with the franchise on 1st July 2008.
At the early stages of his career, Rose was one of the top point guards in the league. Following his exceptional performances on the court, he landed a contract extension worth about $5.5 million for the 2010-2011 season with the Bulls where he played for eight seasons. On 25th October 2010, he re-signed another deal for the 2011-2012 season that was worth up to $6.99 million.
Having clinched the National Basketball Association Most Valuable Player in 2011 along with being named to the NBA All-star selection in 2010 and 2011, Derrick Rose was handed a 5-year rookie scale extension deal with Chicago Bulls on 21st December 2011, worth about $94.3 million. Later in February 2012, the basketball superstar penned a 14 years endorsement deal extension with Adidas worth $185 million. The details of the deal includes $12 million earning per annum, an additional $5 million per year for appearance fees and access to a private jet for transportation, $6.5 million earning per annum in royalties based on sales, $250,000 and $75,000 consultancy fees paid to his elder brother and childhood best friend respectively.
However, just two months after inking the deal, Rose damaged the anterior cruciate ligament in his left knee in the opening game of the 2012 playoff. After missing the entirety of the 2012-2013 Bulls campaign, he continued struggling with injuries over the years which have derailed him from recapturing the form that saw him become one of the leading point guards in the league.
If not for his injury woes, his unprecedented Adidas extension deal could have been worth as much as $260 million at its highest ceiling, with an "all included" package of finals Most Valuable Player, Leading Scorer, All-Star Starter and additional on-court bonuses and sales thresholds met.
At the moment, Derrick Rose's net worth is estimated at $85 million which he accrued from his other contract earnings with New York Knicks worth about $21,232,252 for the 2016-17 season, alongside his $1,356,706 earnings from Cleveland Cavaliers for the 2017-18 season. He also earned $749,761 during his short stint at the Utah Jazz as well as the $2,393,887 he earned for the 2018-19 season he played for the Minnesota Timberwolves. He additionally signed a two-year contract worth about $15 million with the Detroit Piston on July 6th, 2019.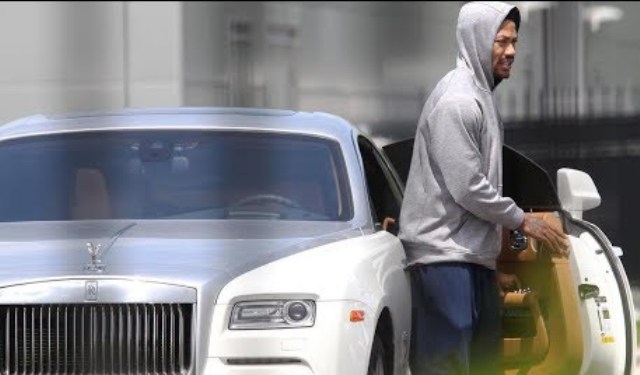 See Also: Aaron Donald Weight, Height, Salary, Wife, Family, Bio
Derrick Rose further accumulated huge wealth from his other endorsement deals with brands like Powerade, Skullcandy headphones, Force Factor Sports Drinks and others. From what we have gathered, the elite point guard owns two luxury homes; one is situated in Los Angeles while the other is a multi-million condominium in the Trump Towers in Downtown Chicago. He is also a car enthusiast, whose car collections include a Maserati Grari Turismo, a Mulsanne Bentley brand and the 2013 Rolls Royce Wraith.
What's Derrick Rose's Salary?
The proficient player who earned an annual salary of $21 million while playing for the New York Knicks, which was his highest salary earning in his career, currently earns $7.5 million as his salary per year. Having signed a two-year contract with Detroit Piston in July 2019 worth about $15 million, Derrick Rose will earn an average salary of $7.5 million while carrying a cap hit of $7.3 million and a dead cap value of $7.3 million as well. Then from his Adidas endorsement deal, he will earn more than $14.5 million this season.