Through their works as a DJ duo and their singing ability in the genres of African hip-hop and kwaito, Major League DJz rose to prominence and remained there to date. The South African duo that consists of twin brothers has become acclaimed for attracting more fame for the kwaito music genre. They have hosted shows for notable singers across the world such as 50 Cent, Akon, and shared the same stage with Kanye West and Kid Kudi. The twins keep counting their successes while clinching many awards that include a South Africa Hip-Hop Awards in the category of Video of the Year. There's more to be revealed about these talented folks and their music career here.
Meet The Members Of Major League DJz
Although the Major League DJz members are identical twin brothers who have similar stories as regards their growing up and career paths, they also live separate personal lives. Their disparity first comes in their names – Banele and Bandile Mbere.
Banele Mbere
Full Name: Banele Mbere
Date of Birth: January 3, 1991
Age: 32
Best Known As: a member of Major League DJz
Occupation: DJ, music producer, artist, MD at Elite Avenue
Marital Status: single
Children: 1
Banele was born a twin in Boston, United States, on 3 January 1991. He lived his early life in the States before returning to South Africa with his family after the apartheid era. It didn't take long for his interest in music to pick up steam and this would later see him becoming a member of Major League DJz and an award-winning artist alongside his twin, Bandile.
Aside from music, he had served as a creative manager intern at Barloworld Logistics and has been the MD of Elite Avenue, an advertising company in Johannesburg since 2012.
In terms of relationships, he was romantically involved with South African media star Bonang Matheba. From one of his relationships which he has chosen to keep under the wraps, Banele Mbere has a son whose details have been revealed. Nonetheless, the young lad has many of his pictures plastered on Banele's social media pages.
Bandile Mbere
Full Name: Bandile Mbere
Date of Birth: January 3, 1991
Age: 32 years old
Best Known As: a member of Major League DJz
Occupation: DJ, music producer, artist, entrepreneur, MD of Major League Holdings (PTY) Ltd.
Marital Status: single
Children: none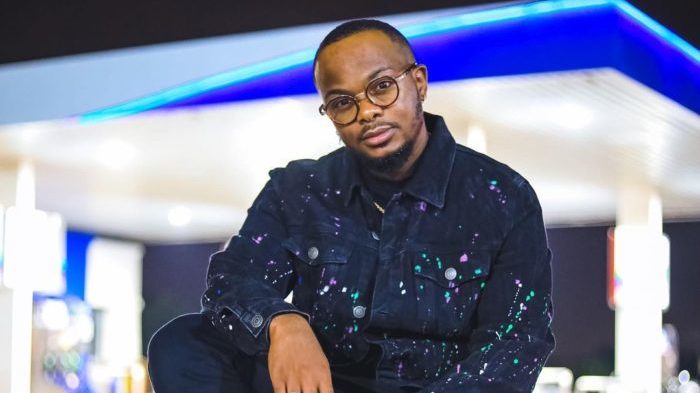 Bandile Mbere is the twin brother of Banele who was born on January 3, 1991. They had a similar upbringing, mostly raised by their mother – a social worker who works as a director at the department of social development in South Africa. Their father was a pianist and an ambassador to Rwanda who had died while they were 13 years.
Even though he is popular in the music industry, Bandile is also an entrepreneur who believes money should be put in different places. As such, he has a company in the construction sector. He also has a plant hire where he hires out TLBs and is involved in doing some tenders.
Also, Bandile was romantically involved with rapper, Nadia Nakai.
They Started Music As Teenagers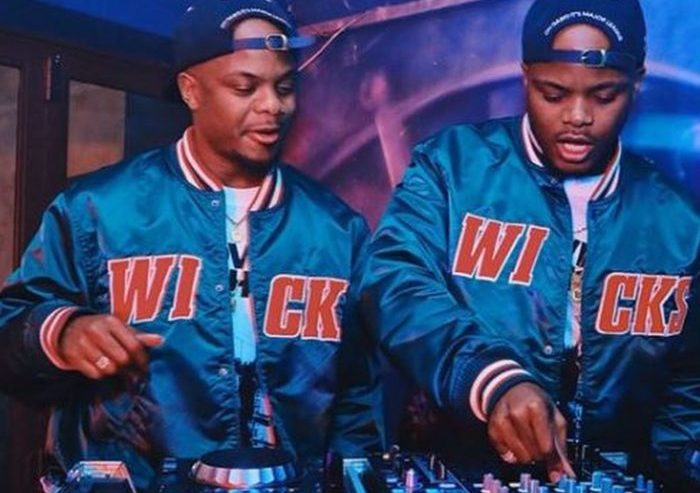 Major League DJz who got their stage name from the influence of sport they got from their father while growing up started playing the piano in primary school. They were heavily inspired by hip-hop and jazz genres of music. By the time they turned 13, they had already started attending parties and building themselves in music. However, it was after the completion of their secondary school education that they started performing as Disc Jockeys. They also began to produce music in due time.
Soon, they claimed fame and even started making their own music, performing on shows in South Africa and later in other parts of the world. The two have collaborated with major artists such as Cassper Nyovest, Nadia Nakai, Patoranking, and Riky Rick among others. As DJs however, they have performed alongside DJs such as DJ Fresh among others.
In the music industry, they are currently known for their contributions to hip-hop and kwaito genres. It is for that reason that they have earned the title of 'New Age Kwaito' leaders. They have even started making events like Amapiano, as well as the Major League Gardens which started with only 5,000 guests in attendance and grew to 20,000 and still counting.
Major League DJz Is Signed To Mabala Noise Entertainment
It was in 2016 that Major League DJz got signed to Mabala Noise Entertainment following an introduction by Riky Rick, a South African hip-hop star and a friend to the twin brothers. The label offered them the international platform to shine. However, a year into signing the deal, the group made a move to quit because the label could not keep some parts of its deal. Nevertheless, it was through the label that the Major Label DJz collaborated with Cassper Nyovest and Anatii.
Their Top Songs
Zulu Girls (2016) ft. Riky Rick and Cassper Nyovest
Do Better (2017)
Do Better (2017)
Uthando (2018) ft. Cassper Nyovest
Tobetsa (2018)
NdiKuze (2019) with Focalistic ft. Moonchild Sanelly, Kabza De Small & The Lowkeys
Overload (2019)
Shoota Moghuel (2019)
Sudden (2019)
Skhaftin (2019)
Family (2019) ft Patoranking, Riky Rick &
Amanzi (2020)
Albums By Major League DJz
What's The Levol (2020)
Pianochella! (2020)
Amapiano Effect (2020)
Compilation and EPs
Boiler Room: Major League at System Restart, Johannesburg (2020) DJ Mix (Compilation)
Ase Trap Tse Ke Pina Tsa Ko Kasi (EP, 2019)
Awards And Nominations
Metro FM Music Award Nominations: Best Collaboration (Slyza Tsotsi ft. Cassper Nyovest, Riky Rick and OkMalumKoolKat, 2016).
South Africa Hip-Hop Awards: Video of the Year (sudden by Frank Casino and Cassper Nyovest and Major League DJz, 2019).
MTV Music Awards Nomination: Song of the Year (Amanikiniki, MFR Souls ft, Major League DJz, Kamo Mphela & Botle Smith, 2021).
Other Milestones They Have Recorded In Music
When counting Disc Jockeys in South Africa who have contributed immensely to the music industry, one cannot ignore the South African twins. Although many have risen from the country's entertainment industry, only a few had the opportunity to influence any genre of music as Major League DJz have done with the 'kwaito'. They have equally established themselves as music producers who have produced numerous songs, including their 2020 song, Careless Whisper. They are also among the good number of artists in South Africa who get to watch themselves performing in shows that feature big international artists even outside of Africa.
Formerly, they served as DJs for Khuli Chana and Soul Candi event organizers. They are also known for doing weekly mixes for onuKhozi FM and Mafikeng FM have put them in another place of success and fame.
How Rich Are The Major League DJz Members?
Major League DJz claimed both fame and wealth since the beginning of their career. Although it is not certain how much wealth they have acquired, their net worth maybe about $100,000 or more. Apart from releasing music and earning from it, they also earn from shows and events that include Amapiano and Major League Gardens which they organize. Also, they have performed shows both locally and internationally.
Standing alone, Bandile has a plant hire for TLBs and he's equally doing a few tenders. He is also the MD of Major League Holdings (PTY) Ltd. Also, Banele Mbere is an MD at Elite Avenue and has been an MD at Major League Holdings (PTY) Ltd. alongside his brother. He previously worked at Barloworld Logistics from 2008 to 2009.
Moreso, they earn from their YouTube channel which has over 42 million views as at the time of this writing. While it is certain they live a life of luxury and own a number of properties that may include houses and cars, taking stock of their assets is difficult.
In terms of sponsorships, they are ambassadors for the McDonald's street Rhythm campaign.