Bishop David Oyedpo is a 68-year-old Nigerian pastor who founded one of the most famous churches in the country. Oyedepo was still in his teens when he gave his life to Christ under the guidance of his school teacher. He subsequently grew his belief in the word of God and was thus given a personal mandate by the almighty to spread the gospel. At 27 years of age, Oyedepo started his ministry that has since grown to become one of the largest in the world.
The renowned Living Faith Church Worldwide, also known as Winners' Chapel International, is his brainchild. The church has grown exponentially, with branches in over 300 cities around the world. The headquarters of Faith Tabernacle is known as Canaanland, a gigantic facility sitting on 17,000 acres facility with a 50,000-seater sanctuary. The church building made it on the Guinness Book of World Records as the largest church auditorium in the world in January 2008.
Profile Summary of David Oyedepo
Full Name: Bishop David Olaniyi Oyedepo
Date of Birth: September 27, 1954
Age: 68 Years Old
Place of Birth: Osogbo, Nigeria
Nationality: Nigerian
Education: Kwara State Polytechnic Ilorin, Honolulu University Hawaii, US.
Parents: Ibrahim (father), Dorcas (mother)
Occupation: Preacher, Christian Author, Businessman, Architect
Years Active: 1981-to date
Net Worth: $150 million
David Oyedepo Was Born In Osun State But Hails From Kwara State
The respected clergyman was born on September 27, 1954, in Osogbo, the capital of Osun State. However, his ancestral origins can be traced to Omu-Aran, Irepodun Local Government Area of Kwara State. Interestingly, he wasn't born into a family with strict Christian values as his father was a Muslim healer while his mother attended the Holy Order of the Cherubim and Seraphim Movement Church. This placed him in a home with mixed religious beliefs but that didn't stop the light in him from shining through.
Growing up, Oyedepo got to spend more time with his grandmother who raised him and introduced him to the Christian faith. She took him along when attending morning prayers and also taught him how important it is to pay his tithe.
Looking at the successes he has recorded in different capacities that go beyond just being a preacher, David Oyedepo is no doubt an educated man who went all the way to the highest level. Though his early educational background is not public knowledge, it is known that he graduated with a degree in Architecture from Kwara State Polytechnic, Ilorin. He must have gotten his Master's degree after that as it is on record that he bagged his Ph.D. in Human Development from Honolulu University, Hawaii, USA. He also did a regular job at the Federal Ministry of Housing in Ilorin before he decided to commit fully to spreading the good news of his Christian faith.
Oyedepo Became Born Again in 1969 At The Age Of 15
Inspired by his high school teacher Betty Lasher, a young Oyedepo gave his life to Christ and was born again at the age of 15. The teacher saw the light in him and picked interest in the young lad. She subsequently nurtured him to follow the path of Christ. He continued on this path for more than a decade before God called him to liberate the world.
According to the preacher, he got a mandate from God after going through a vision that lasted for 18 hours. This was in May 1981 and the message was clear – to go into the world and preach the word of faith and free the oppressed. In that same year, the 18-hour mandate birthed a church which was first called Liberation Faith Hour Ministries. Now known as the Living Faith Church World Wide, the church has recorded significant growth over the years with branches in all the states in the country.
The Preacher and His Wife Were Ordained By Pastor Enoch Adeboye Of Redeemed Christian Church Of God In 1983
Two years after receiving the divine mandate to be a preacher of the word of God, David Oyedepo was officially ordained to become a pastor by Enoch Adeboye. The ordination took place on September 17, 1983, when the General Overseer of the Redeemed Christian Church of God laid hands on Oyedepo and his wife, Faith Abiola Oyedepo. Their church was also commissioned on the same day. Five years later, Oyedepo received another ordination that made him a bishop.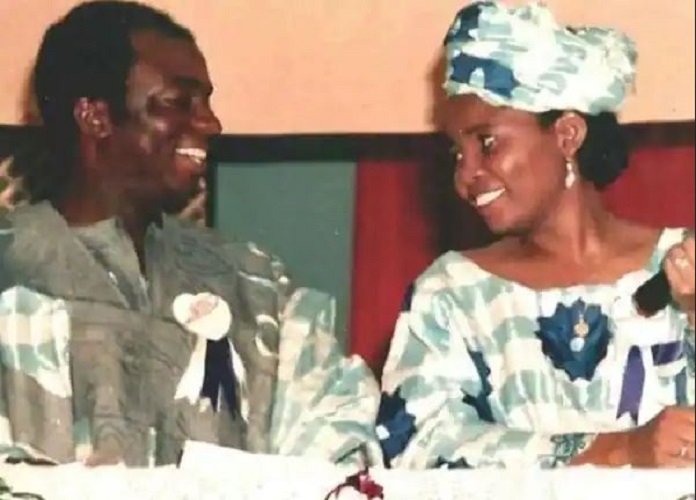 The first location of the Living Faith Church, also known as Winners Chapel International, was in Kaduna, northern Nigeria. The founder later said he received instructions from God to move the ministry to Lagos. Between 1983 and 1998, the church won many souls, and branches were scattered all over the country, mandating the building of a befitting headquarters.
Subsequently, a 530-acre (2.1 km2) facility was acquired to build what is now known as Canaanland or 'Faith Tabernacle'. The facility has since expanded to a 17,000-acre estate and campus, where many properties of the church can be found, most notably the 50,000 seat auditorium that was dedicated on September 18 in 1999. This massive edifice was completed in one year and reports say it was done without attracting any debt.
David Oyedepo Is Now The Richest Pastor in Nigeria with a Net Worth of Over $150 Million
From working in the Federal Ministry of Housing, David Oyedepo is now one of the richest preachers in the world and arguably the wealthiest among his peers in Nigeria; he owns four private jets that aid the ministry work.
Beyond just being a preacher, Bishop Oyedepo is the founder of many institutions and establishments in and outside Nigeria. The schools founded by the man of God include Covenant University, Faith Academy, and Kingdom Heritage Model Schools. A third institution named Crown University is under construction. The first three are located inside the large Canaanland estate while Crown University is being built in Calabar, Cross River State, Nigeria.
Also part of the Canaanland estate is a bakery, a bottled water processing plant, petrol station, restaurants, and shopping stores to serve the resident and four commercial banks with one (a microfinance bank) belonging to the church. Church workers that sum up to over 2,000 are provided with residential houses inside the estate. The facility also serves as the converging ground for worshipers from around the world who come for the church's annual meeting known as Shiloh. The event is hosted by Bishop David Oyedepo every December.
He is Also an Author
Among other things, Bishop David Oyedepo is also a published author. He is not all about preaching with word of mouth but has also taken to writing books to help spread the good news. He has written many Christian books through his Dominion Publishing House. The firm was commissioned by Pastor Adeboye on December 5, 1992, and so far, millions of prints have come out of it.
David Oyedepo has leveraged the Dominion Publishing House to push some of his own books out. He has also sold many copies of his books, not only to his church members but other Christians who admire his preaching. Overall, Bishop David Oyedepo has authored more than 60 books and he doesn't look like he is ready to drop his pen. Below are some of the books written by him.
Not By Power Nor By Might
The Turnaround Power Of The Word
Understanding The Power Of Faith
The Breakthrough Power Of Vision
On Eagle's Wings
The Unlimited Power Of Faith
In Pursuit Of Vision
Pillars Of Destiny
Signs & Wonders Today
Exploits In Ministry
Winning The War Against Poverty
Walking In Dominion
Possessing Your Possession
Riding On Prophetic Wings
All You Need To Have All Your Needs Met
Operating In The Supernatural
Ruling Your World
The Blood Triumph
Keys To Divine Health
Winning Faith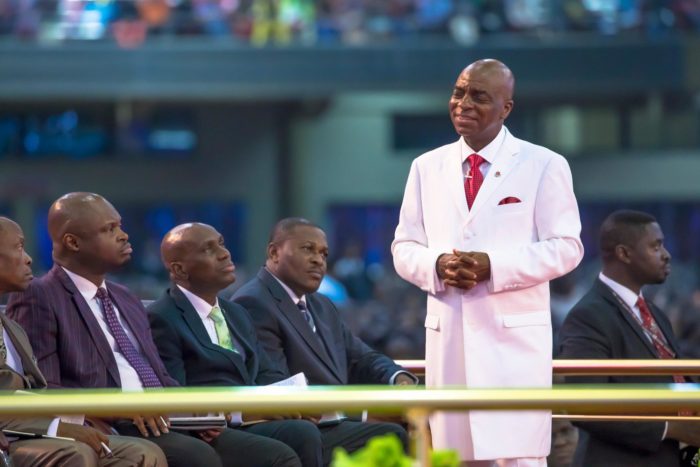 The David Oyedepo Foundation (DOF)
The renowned clergyman is also big on charity and has done a lot to give back to society. In a bid to touch more lives around the world, Bishop Oyedepo established the David Oyedepo Foundation to spread love and the word of God. The major focus of the foundation is making Africa a better place for all. Education, kingdom promotion, health, social welfare, and more are some of the areas DOF covers.
Several scholarships have been offered through the foundation and the beneficiaries are from different parts of Africa. The idea is to give them an opportunity to get a good education and have a better shot in life.
Awards and Recognitions Won By The Renowned Preacher
With such big shoes and accomplishments in his ministry and beyond, it doesn't come as a surprise that Bishop David Oyedepo has received numerous awards. Below are some of the accolades his enormous contributions to the welfare of humanity earned him.
Honorary Doctor of Divinity, Bethel Graduate School of Technology, 1990
Name Inscribed in the Jerusalem 3000 Scroll #102268, 1990
Frontline Christian Author of the Year, ECOWAS International Gold Award, 1996
Enlisted on International Who is Who of Intellectuals, International Biographical Centre, 13th Edition, 1998
Man of Dignity, Global Care International
Recognition of Leadership in Enhancing Academic and Research Excellence in Higher
Education, Southern University and A&M College, 2011
Distinguished Award for Excellence in Education, Administration, and Leadership, Obafemi Awolowo University, 2012
Business Leadership Award, Gtext Media And Investment Limited, 2018
David Oyedepo's Family (Wife and Children) Are All Involved In The Ministry
It is public knowledge that the preacher is a happily married man with four children. He married Florence Abiola Akano who later came to be known as Faith Oyedepo. Their marriage was made official in 1982, a year before the couple got ordained as pastors by Enoch Adeboye. The marriage is blessed with four children – two boys and two girls.
Oyedepo's sons David Jr. and Isaac Oyedepo were ordained in 2007 to serve in the Lord's vineyard as pastors. While David Jr. was in charge of the London branch of Winners' Chapel with his wife Kemi before he came back home to become the resident pastor in the headquarters in Ogun State, his brother Isaac is the pastor in charge of Winners' Chapel International, Maryland, in the United States, with his wife Ayomitide.
David Oyedepo's daughters are not left out. His first daughter named Love is married to one of the Winner's Chapel pastors, Stephen Ogah while the last daughter, Joyce Priscilla got married in 2020 to Abimbola Abodunrin. It is safe to say that the General Overseer is an accomplished man both in his business ventures and family life.
Living Faith Church Received Backlash For Sacking 40 Pastors In 2021
From being castigated for having what looked like bodyguards surround him while in church, including during services, David Oyedepo has faced a lot of controversial events due to his position in the ministry. For a man of his caliber, it is expected that not all will agree with his teachings and ways of doing things but the church has not really faced major scandals in recent times. However, Oyedepo was brought to the spotlight when Peter Godwin, a man who identified himself as a Winners' Chapel pastor, took to social media to vent his disapproval of the way he was treated.
In a video that went viral on social media platforms, Godwin claimed he was employed by the church on August 28, 2020, alongside other pastors. The mass employment came as a result of a divine mandate given to Bishop David Oyedepo to plant 10,000 churches in Nigeria. However, on July 1, 2021, the newly ordained pastor and 40 others were sacked from their duties on the basis of not bringing in enough income from the branches they were posted to. To further clear the air, Pastor Godwin called the management of the church who confirmed that it was due to the low income generated from his station that they are letting him go. He was further told that the church does not operate at a loss and that all the pastors are expected to generate enough money to pay their salaries and take care of other things.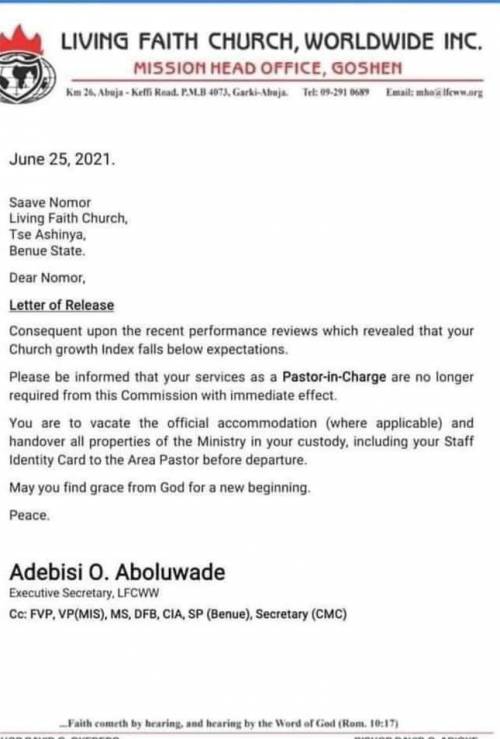 As expected, social media users frowned at the way the pastors were treated with many pointing out how churches are being turned into businesses instead of using them to spread the Christian faith.
Left with no option, Oyedepo had to calm the uproar that followed the release of the video online. Subsequently, the bishop released a statement on the matter, stating that the church didn't sack those pastors because of money but as a result of the number of souls they won, which was low perhaps. According to the Faith Tabernacle founder, the church is interested in souls not income, and the church has never lacked money. In other words, the pastors were unfruitful and that led to their sacking.