Olusegun Obasanjo (born March 5, 1937) is a 86 years old politician and former Nigerian president who has a net worth of $1.6 billion. The political icon has served twice as the country's leader, first as a military head of state from 1976 to 1979 and then as a democratically elected president from 1999 to 2007.
Obasanjo has grown in the political landscape, made fame and power, and most significantly, accrued wealth and fortune. With his net worth, the former Nigerian president is listed among the richest politicians in Nigeria. His wealth significantly came directly from his political career, although he has a few big businesses on the side that have also contributed.
Profile Summary of Olusegun Obasanjo
Full Name: Olusegun Matthew Okikiola Aremu Obasanjo
Date of Birth: March 5, 1937
Age: 86 years old
Place of Birth: Abeokuta
Ethnicity: Yoruba
State of Origin: Ogun State
Nationality: Nigerian
Marital Status: Widower
Children: Four
Education: Mons Officer Cadet School, Royal College of Defence Studies, National Open University of Nigeria (Ph.D.)
Occupation: Politician, Businessman
Years Active: 1958 – present
Political Party: Peoples Democratic Party (PDP)
Olusegun Obasanjo's Net Worth: $1.6 billion
Olusegun Obasanjo Was Born 86 YearsAgo
Baba, as he is famously called, was born Olusegun Matthew Okikiola Aremu Obasanjo on the 5th of March 1937 in the village of Ibogun-Olaogun, Abeokuta, Ogun State. In July 2017, he removed Matthew from his name stating that he has grown to realize that the name doesn't have meaning and that even the biblical Matthew was a serial tax collector.
Obasanjo was the first out of nine children of his parents; Amos Adigun Obaluayesanjo Obasanjo Bankole and Bernice Ashabi Bankole. Unfortunately, only he and his sister named Adunni Oluwole Obasanjo survived childhood. Their Christian parents raised them in a Baptist church but his sister later married a Muslim man and converted to Islam. Obasanjo lost his parents a long time ago; his mother died in 1958 while his father passed away in 1959.
Olusegun Obasanjo's father was a serial farmer and he (Obasanjo) was actively involved in the agricultural work until he started primary education at the age of 11. He attended Saint David Ebenezer School, Ibogun, and Baptist day school in Owun Abeokuta for his primary school. He subsequently moved to Baptist Boys' High school where he obtained his SSCE. After his secondary education, Obasanjo did not further his education to a higher institution but went on to join the Nigerian army in 1958. However, records have it that at the age of 81, the political icon has bagged a Master's and a Ph.D. degree in Christian Theology from the National Open University of Nigeria (NOUN).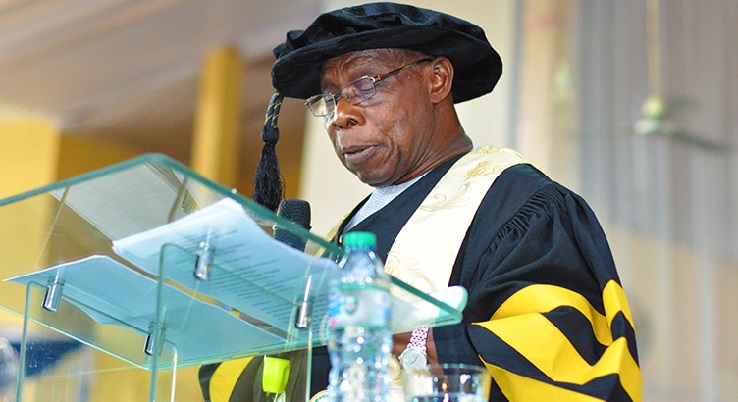 His Military Career Started in 1958, Aged 22
Olusegun Obasanjo joined the Nigerian military and received training both in England and India. With a military career spanning over two decades, Obasanjo has served in many positions, including the UN peacekeeping mission in former Zaire, the 5 Battalion in Kaduna and Cameroon, and the 3rd Marine Commando Division during the Biafran civil war, etc. In 1959, he attained the position of Second Lieutenant and in the following year, was promoted to the rank of Lieutenant. He got quick promotions through the ranks in the military given his creditability and hard work in training.
In his days as a lieutenant, Olusegun served in the peacekeeping forces in Zaire, now Congo. He joined the engineering unit and was subsequently promoted to the position of the unit commander. He was promoted to Captain in 1963 and was sent to India to work at the Indian Army Engineering School in Kirkee, India. From there, he got yet another promotion to the position of Major. As a Major, he attended Defence Services Staff College Wellington, India, and was listed as the best Nigerian officer sent to Wellington in 1965.
Two years later, having been already well known, Obasanjo became a Lieutenant Colonel and was appointed as the commander, second area command of the Nigerian Army. Shortly after, he was quickly promoted to Colonel and then to the rank of General Officer, commanding 3 Infantry Division, Nigerian Army.
He was Active During the Nigerian Civil War
Olusegun Obasanjo has over time proven himself a tough and fearless leader who has no fear to stand up against colonial powers. During the Biafran civil wars, he became the commander in charge of the Marine Commando Division, South-Eastern Nigeria, and in 1970, accepted Biafra's surrender which saw the end of the Nigerian civil war. In January 1975, the then Head of State, Gen. Yakubu Gowon, made him the Federal Commissioner for Works and Housing. In July that same year, he was appointed as the Chief of Staff Supreme headquarters after Gen. Murtala Mohammed took over as the head of state in a military coup.
In the following year, 1976, Colonel Dimka led an unsuccessful coup that saw the death of Gen. Murtala Muhammed, while Obasanjo and Gen. Theophilus Danjuma managed to escape death. Due to the security policy that Gen. Murtala had accepted, the plotters took over the radio stations and announced the coup attempt. Meanwhile, Danjuma who was the then chief of army staff and de facto number three man in the country, and Obasanjo, established a hierarchy of command and took over control of the system.
His Achievements as the Head of State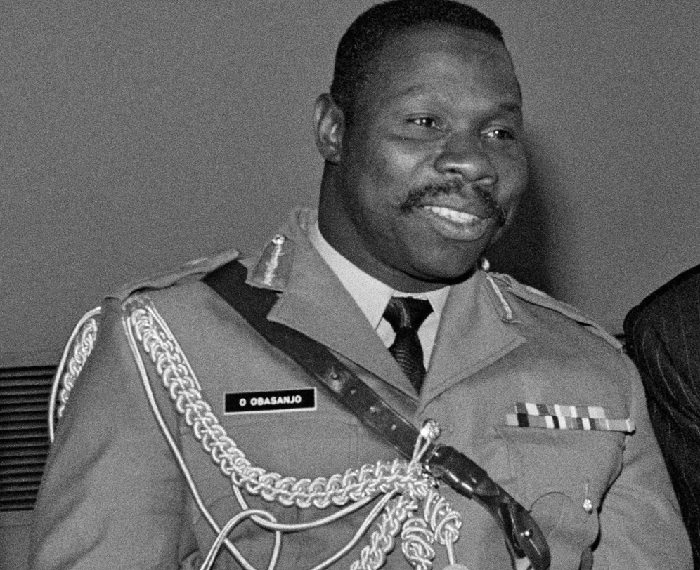 The supreme military council on the 13th day of February 1976 appointed Olusegun Obasanjo as the Head of State. He served in this role for three years, from 1976 to 1979. In his tenure, he improved the quality of the public civil service before handing power over to a civilian government. During his tenure as the head of state, the state's agriculture took a positive new dimension after he established the "Operation Feed the Nation" program.
Other achievements and establishments he made include building the oil refinery and oil revenue, Murtala Mohammed International Airport in Lagos, and the establishment of the Admissions and Matriculation Board (JAMB). Also, under his tenure, there was a radical growth in industrialization and strong investments in infrastructure. Again, he expanded universities in Nigeria as they significantly increased from five to thirteen under his regime.
Obasanjo resigned as the head of state on 1st October 1979 and was the first head of a military state to peacefully hand over power to a civilian government. He handed over power to the democratically-elected Shehu Shagari.
Olusegun Obasanjo Spent A Few Years in Jail Before He Was Elected President Democratically
In 1995, Obasanjo spoke out against human rights abuse during the military rule of Sani Abacha (1993-1998). As a result, Abacha accused him of participating in an aborted coup. Hence, he was sentenced to death but it was later reversed to 30 years jail term. However, Sani Abacha suddenly died in June 1998 and Obasanjo was released from prison. Obasanjo revealed in one of his interviews that he became a born-again Christian while in jail.
The year after his release, he ran for president under the People's Democratic Party. He gathered about 63% of the overall votes, defeating Chief Olu Falae of the All People Party (APP).
He Served As President of Nigeria For Two Terms (1999-2007)
Sworn in on the 29th of May 1999, Obasanjo was the first democratically elected president of Nigeria after sixteen years of Nigerian military rule. 29th May became the day Nigerians commemorate democracy day until 2018 when president Muhammadu Buhari changed it to June 12 in honor of Chief M.K.O Abiola.
From the onset of his regime, Obasanjo paid close attention to establishing a strong diplomatic relationship between Nigeria and other western countries. This he achieved by regularly traveling abroad in a bid to win some support. Some of the countries he visited are the USA, Britain, Liberia, Sierra Leone, etc. He received accolades for this.
In 2003, Obasanjo was re-elected for his second tenure after he defeated his main opponent, General Muhammadu Buhari, a former military ruler. He won the election with 61.8% of the public vote. Obasanjo's second tenure attracted several criticisms mainly because he wanted to give asylum to Liberian president Charles Taylor. Nevertheless, he made some notable contributions to the country, ranging from enhancing Nigeria's literacy level by introducing Universal Basic Education (UBE), to creating the Niger Delta Development Commission.
Also, it was Obasanjo's regime, precisely his second tenure, that saw the creation of the Economic and Financial Crimes Commission (EFCC) and Independent Corrupt Practices Commission (ICPC). Significantly, he introduced the Global System of Mobile (GSM) which came after mobile technology was already in existence in some neighboring countries like Togo, Benin Republic, and Ghana. Furthermore, Obasanjo was able to secure debt pardons for Nigeria from the London Club and Paris and initiated a considerable privatization program of public enterprises.
Third Tenure Agenda Criticism
Olusegun Obasanjo was allegedly accused of the plans to modify the constitution in order to serve three terms as a president. This caused a political media uproar in Nigeria but he later denied the allegation, claiming that it was the National Assembly that included the tenure elongation. However, the proposed agenda was rejected by the senate and Umaru Musa Yar'Adua was selected to stand as the PDP candidate in the April 2017 presidential election. Yar'Adua won the election and was sworn in on 29th May 2007.
Obasanjo's Life After Presidency
After he left office, Olusegun Obasanjo did not lose relevance, rather he continued to be influential in the Nigerian political front. He became the chairman of the Board of Trustees and was responsible for nominating people for governmental positions and controlling the strategy. He later resigned and is reported to be on a hiatus from political activities. On the international scene, he did a lot of diplomatic work as he was appointed Special Envoy by UN Secretary-General Ban Ki-Moon to the war-torn Democratic Republic of the Congo. He also headed a delegation of African Union election observers to the 2013 Zimbabwean elections.
All The Awards and Recognitions He Has Received
Olusegun Obasanjo has remained a force to be reckoned with in the Nigerian leadership system. Below are some of the notable awards and medals he has won, both at the local and international levels.
1997- Prize for Freedom, Liberal International
1999- National Achievement Award, Africa America Institute (AAI)
2003- Agricola Medal, UN Food and Agriculture Organisation, December
2010- Lifetime Achievement Award, African Telecom Hall of Fame Award
2012- Global Leadership Award, United Nations
2014- Centenary Award, President Goodluck Jonathan
2015- Exemplary Ambassador Award, Heartlink
2017- Leadership in Africa Award, African Muzik Magazine Awards (AFRIMMA)
2019- Father of the Nation, National Youth Council of Nigeria
Defense Service Medal
Forces Service Star
General Service Medal
Meritorious Service Star
National Service Medal
Republic Medal
Silver Jubilee Medal
How Olusegun Obasanjo Accrued His Impressive Net Worth
Obasanjo had an outstanding career in the military, and subsequently in politics, which is the major source of his impressive net worth. It is no longer news that Nigerian politicians are one of the wealthiest in the world today. The exact figures of his earnings through his political career are not known but those are apparently notable positions that definitely come with a bunch of mouthwatering income. Nevertheless, according to records, all Nigerian ex-presidents and Heads of State receive a monthly allowance of N350,000 as upkeep.
Companies He Has A Stake In
Olusegun Obasanjo Holdings is the parent company of all the former Nigerian president's businesses. This includes Obasanjo Farms, OHL Quarry, OHL Properties, and Tempo Foods and Packaging Limited. He owns 200 million shares in Transnational Corporation Plc (Transcorp). Transcorp was established in November 2004 and its directors among others are Aliko Dangote, Otunba Funso, Femi Otedola, and Tony Elumelu.
Obasanjo also has a garment factory dubbed Heritage Apparel which he officially opened in January 2020. It is located in Abeokuta, Ogun State, and is largely into the mass production of the local fabric Adire, as well as other garments, apparel, uniforms for security operatives, public sector officials, and so on.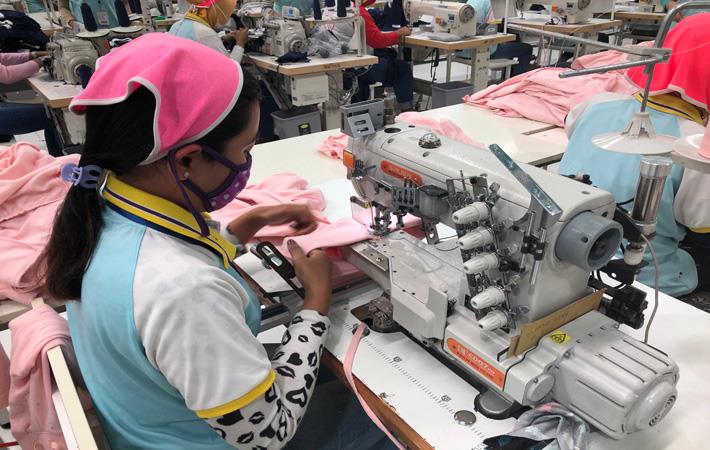 Obasanjo Farm Nigeria Limited is One of The Biggest Farms in the Country
As earlier mentioned, the politician is a farmer who has since his childhood successfully engaged in the agricultural business. He established Obasanjo Farms in 1979 and today, the farms do not only provide food in its multiplicity but also provide employment for thousands of Nigerians. Obasanjo's farms are located in different parts of the country and managed by agricultural experts. Production of agricultural goods is carried out on more than 30 thousand hectares of land with over 5,500 workers.
The farms produce a wide range of agricultural products, both crops and livestock. Below are some of the farm companies and their different branch locations.
1. Pureline ObaMarshall Breeders
This company is located along Abeokuta Igboora road in Nigeria. It breeds more than 53,000 Marshall pure-line chickens, produces turkeys, Oba giants, Nicolas breeds broilers, Marshall parent stocks, etc. Samples for breeding are taken from the world's best breeding companies and breeding starts with placing eggs in the incubator. GDS chickens are grown fully feathered to withstand extreme weather conditions while the strongest and well-adapted chickens are used as grandparent stocks for producing parent stocks and day-old chickens for sale.
2. OFN Igboora LTD
This farm is situated in Igboora, Oyo State. It has the capacity to hold 446,000 chickens as its parent stock, including laying hens and broilers. It also manages a fish farm on their property which has over 65,000 catfish in reserve and 5,000 more in the incubators. Igboora Hatchery is situated in the same place as OFN Igboora and over 1,088,000 chicken eggs can be placed in its incubator. The farm has all the proper equipment and necessary biosecurity measures
3. Obagayan farms LTD
Here is yet another of his farms located in Kaduna. Obagayan provides farmers with chickens for sale in Northern Nigeria and outside the region. It produces eggs for the incubator and for meat. Its incubator has the capacity to hold 1,080,000 eggs and its mill for feed can produce ten metric tons per hour.
4. Commercial Broiler farms
These agricultural companies are located in OFN Ota (Ogun state) and OFN Alomaja (Oyo state). OFN Ota has the capacity to keep 1,300,000 broilers. It also has farms for pigs, snails, rabbits, and fish, and land for forage grass and vegetables. On the other hand, OFN Alomaja has the capacity to raise over 356,000 broiler chickens for sale. The layer farm, OFN Ibokun, which is situated in Ibokun ola-Ogun, Ogun State holds 1,260,000 layer hens and produces 20,000 crates of eggs for food per day.
5. Obasanjo Farms Nigeria LTD Owiwi
Situated in Ogun state, this is a farm where ostriches, ducks, quails, and turkeys are bred among other things. It also has a package plant, pulp-and-paper mill, and a factory for the processing of several animal products.
6. Ibad Oil Palm Plantation Calabar
This farm was established in 2001 and covers an area of 1,200 hectares. It has automatic and semi-automatic palm oil production mechanisms which produce 40 metric tons of oil per batch, with a free fatty acid level of below five. It also has a tenera palms plantation that gets harvested every 9 days after 5 years of cultivation.
7. Ota Chicken Processing Plant
Ota chicken processing plant is considered one of the best companies for chicken processing in Nigeria. The plant can process 2,500 chickens per hour using a cold room. The chickens are also processed and packaged for the outlets of "Kentucky fried chicken"
8. Fish Farm Olumo Abeokuta
This is one of the biggest farms in Nigeria. It grows a large stock of catfish that gets delivered to its numerous clients. The farm has a decent stock of both adults and fries and contributes immensely to the decrease in fish importation and helps to add value to the country's GDP
With its mission of viewing agriculture as a vital and profitable industry, Obasanjo Farms Nigeria Limited has in no doubt played a significant role in Nigeria's agricultural business. Asides from the main branches, it has several outlets and representative offices in many parts of the country which facilitates the easy and prompt distribution of its produce. Their use of the most efficient modern technology and competent personnel in doing the business has largely helped in achieving the desired results and meeting the needs of its customers.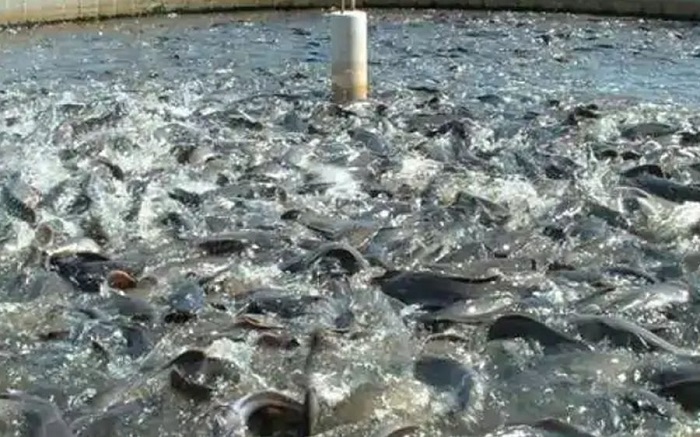 He Also Makes Money From Writing
The former Nigerian president is an author. This has undoubtedly contributed a fair share to his net worth. Being a man with broad experience, he continues to share his thoughts on diverse aspects of humanity. Some of his publications include
Nzeogwu
Not my Will
My Command
A New Dawn
My Watch Volume 1: Early Life and Military
My Watch Volume 2: Political and Public Affairs
The Animal Called Man
My Watch Volume 3: Now and Then
The Thabo Mbeki I know
Africa Through the Eyes of A Patriot
Making Africa Work: A handbook
Forging a Compact in U.S. African Relations: The Fifth David M. Abshire Endowed Lecture, 15 December 1987.
Africa in Perspective
Letters to Change the World: From Pankhurst to Orwell.
Democracy Works: Re-Wiring Politics to Africa's Advantage
Challenges of Leadership in Africa
War Wounds: Development Costs of Conflict in Southern Sudan
Guides to Effective Prayer
The Challenges of Agricultural Production and Food Security in Africa
Addressing Africa's Youth Employment and food security Crisis: The Role of African Agriculture in Job Creation.
Dust Suspended: A memoir of Colonial, Overseas and Diplomatic Service Life 1953 to 1986
L'Afrique en Marche: un manuel pour la reussite économique
Africa's Critical Choices: A Call for a Pan-African Roadmap
What's more, Chief Olusegun Obasanjo, in 1995, founded a co-educational school called The Bells Comprehensive Secondary School located in Ota, Ogun State. Under The Bells Foundation, he established the Bells University of Technology in 2004. All these and other undisclosed expensive properties and investments running in millions of naira make up his estimated net worth of $1.6 billion which is roughly N658 billion.
Olusegun Obasanjo Has Courted Some Criticism For His Wealth
In 2018, the Coalition Against Corrupt Leaders accused Olusegun Obasanjo of using taxpayer's money to construct the hostels and sports complex of his Bells Secondary School and University which has a value of about N40 billion. The petition further alleged that Obasanjo, while still in office, diverted official funds to buy about 200 million units of Transcorp shares.
Other allegations leveled against him include the evidence that he owned foreign accounts, including a Platinum Credit Card with which he moved money and made purchases abroad, that he mismanaged ₦6.5 billion, proceeds realized from the appeal fund for the construction of his library. The accusation went on to say that he used his presidential powers to approve a license to Obasanjo Farms Nigeria Limited to be the sole importer of the grant parent stock of chicken.
All these warranted the rumors and criticism that he acquired his wealth and properties not only through his personal efforts but also by siphoning government funds given his position in the country. However, Obasanjo did not pay attention to the criticisms but continues to enlarge his field of endeavors and acquire more wealth and property.