When it comes to 21st-century technology and innovations, the younger generation appears to be taking the forefront. Their drive, creativity, and brilliance are definitely unrivaled as they have come to show the older generation how to do more with less while breaking several barriers. Shola Akinlade and Ezra Olubi, the founders of Paystack who serve as the Chief Executive Officer and Chief Technology Officer respectively, belong to this brilliant generation who have taken the world of technology by storm.
Shola and Ezra are computer science degree holders from Babcock University in Ogun State, Nigeria. Their individual net worths are above 100 million dollars each, a huge difference from what it was when they started out.
Shola Akinlade's Desire To Create Things Led Him To Forge A Different Career Path
Shola Akinlade initially worked as a Management Trainee and Database Manager at Heineken. However, after about two years, out of his quest to develop and express himself and ideas in new ways, he had to leave his somewhat glamorous position as a management staff. This led to the commencement of his entrepreneurial expedition in 2008, when he set up Klein Devort, a software development consulting company with a friend of his, Mayowa Okegbenle.
Shola and Mayowa's flagship invention called Precurio was considered as a collaboration and content management juncture for the mid-enterprise piece and businesses in evolving markets. According to Shola, Dropbox was what spurred him to a more vigorous pursuit of the project. Consequently, the triumph of Precurio ushered Shola into quite a lot of prospects as a number of banks started reaching out to him to build their software. This eventually birthed Paystack.
Ezra Olubi's Creativity was Fuelled By His Eccentricity
To define eccentricity as creativity would not be wrong as this has made Ezra abound in strength and resourcefulness having functioned in countless capabilities in the corporate sphere. He has worked in various capacities in the business world. He was an IT Administrator at Business Management Consultant Limited, after which he proceeded to work for North Ocean Logistics and Solutions Limited as a web application developer. He also worked as Chief Technology Officer (CTO) of Jobberman and Delivery Science. Olubi also worked as a Director of Magic at Alexander Haring Limited.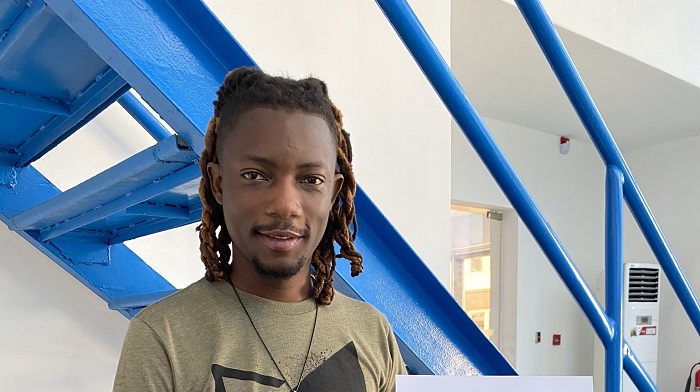 How The Inefficiencies In Nigeria Payment System Birthed Paystack
The major essence of business is providing solutions to people's problems. While some entrepreneurs spot it, others don't. In 2016, Ezra Olubi and Shola Akinlade founded Paystack and employed more than 70 people in Lagos. Their major drive was the inefficiencies that they spotted in the payment processing in Nigeria. This problem/need is what led to the birth of Paystack. In the early stages, their real work was in trying to convince partners to give them work to help actualize their dream.
Building A Formidable Team Has Been One of Their Strong Points
According to Shola, in building a formidable team, the platform needed to look out for three things when hiring. They are deep empathy, an ability to solve problems, and deep curiosity. From its early days of just two people in the company and much more now, these qualities have helped in building a very formidable team dedicated to solely solving the payment problems in Africa and helping businesses grow.
During its launch in early 2016, Paystack already had a waiting list of more than 300 businesses – all of whose owners had been spoken with, to understand their pain points and how Paystack could profer solutions to their challenges. Paystack also got inducted as the first Nigerian company into Y Combinator, a Silicon Valley-based incubator. This was also validation that the platform was worthwhile and that it would be a success.
Paystack: A Technology Solution Business
At the moment, Paystack is a technology company, solving payment problems for ambitious businesses with a mission to help businesses in Africa to become enviable and loved. Paystack builds technology to help Africa's best business grow, from new start-ups to market leaders, launching new business models. Paystack makes it easy for businesses to accept and secure payment from multiple local and global sources, and they also provide tools to help retain existing customers and acquire new ones. It is a mission-driven company, and these are the core ideas they revert to when they make decisions.
In recent times, Paystack declared that it has raised $8 million in Series A Funding. The round was led by payment frontrunners such as Stripe, Visa, and Tencent. And then, follow-on funding was from Y Combinator, and Angel Investors – Tom Stafford (a Managing Partner at DST Global), Gbenga Oyebode (a founding partner of Aluko & Oyebode and Board member of MTN Nigeria), and Dale Mathias (a co-founder of Innovation Partners Africa). All these pushed up Paystack's overall aggregate asset to a sum total exceeding $10 million.
Paystack holds the view that banks and fintech possess diverse but essential roles to play in the financial space. They believe that the bond between the two players will keep evolving, while envisaging that even a few banking services will come to be provided by fintech, while the " brick and mortar" bank, that is, the traditional bank, will not go into extinction.
Paystack's Acquisition by Stripe
Not quite up to five years of being called the Stripe of Africa, Paystack eventually turned out to be a part of Stripe in a big acquisition, which caused undulations of exhilaration from corner to corner of the fintech industry. Evidently, the reality that these young Nigerian men, who did not school abroad, could birth and nurture a company that would be acquired by a Silicon Valley company, is thrilling and highly impressive. The acquisition is estimated above $200 million and it is Stripe's major acquisition to date and the biggest startup attainment in Nigeria. This story is obviously not hidden from the public, however, many are not aware of the history that preceded and unsurprisingly led to this substantial attainment.
In the year 2016, Shola Akinlade joined the YCombinator program – an American seed money startup accelerator that selects 2 or more batches of companies every year to get seed money, connections, and advice in exchange for 7% equity of the company. After standing on the platform of the Tech Accelerator YCombinator to bulwark his business idea, this same platform where Patrick and John Collison stood approximately 7 years prior to talk about Stripe. Ironically, both companies had the same goal which was to make online and offline payments easier and seamless, to broaden e-commerce, and open up their society to the endless economic potentials available on the internet and all around the world.
By the end of the presentation, the young entrepreneurs got the incubator's investment of $120,000 and another bid to meet with the 'actual' Stripe. Akinlade's introduction to Patrick in San Francisco marked the commencement of their mentor-mentee relationship. Meanwhile, prior to this time, Akinlade admitted to the truth that he had several causes to refer to Google search engine whenever he is in doubt or a quandary. He always turned to online searches on difficult issues, including possible engineering interview questions. However, after their first meeting, Patrick became Akinlade's 'Google' since it became easier for him to ask from Patrick who had an unpretentious interest in Paystack's growth and development, and this development has indeed afforded Paystack a viable advantage in contrast to other startup founders who customarily have to flop around like a fish out of water.
Following the Y Combinator, Shola Akinlade and Ezra Olubi concentrated on running the business. They had by this time enticed the attention of key companies and shareholders but were not yet ready to enter the Series A fundraising. As a substitute, they accepted some Pre-seed funding totaling about $1.3 million.