Applying for loans on the KCB M-Pesa account is only possible if you have activated that account. Having an instant mobile loan platform is something that helps a lot of Kenyans as a lot of people require loans to sort out certain financial responsibilities. Therefore, they need a loan system that is fair and favorable, as that is a combination that is not often found in several loan businesses.
This led the Kenya Commercial Bank (KCB) and Safaricom's mobile money service M-Pesa to form a partnership and create a mobile loan service. This service is accessible from the SIM toolkit or via the MySafaricom app, which can be downloaded and installed.
What is the KCB M-Pesa Account All About?
The KCB M-Pesa can be described as a savings and loan service that empowers M-Pesa customers to save a minimum of Ksh 1 and get access to credit from Ksh 100. A customer can save as little as Ksh 1 and earn interest up to 6.65% per year on their saving balance.
With a Fixed Savings Account, you can save for a fixed period earning interest of up to 70% of the rate offered by the Central Bank. You can also have access to instant loans starting from a minimum of Ksh 100 credited to your M-Pesa account. For this, you are charged a facility fee of 7.5%.
Features Available on KCB M-Pesa Account
The KCB M-Pesa account is a robust service that offers a variety of features and benefits. Primarily, they are loans and savings.
Loans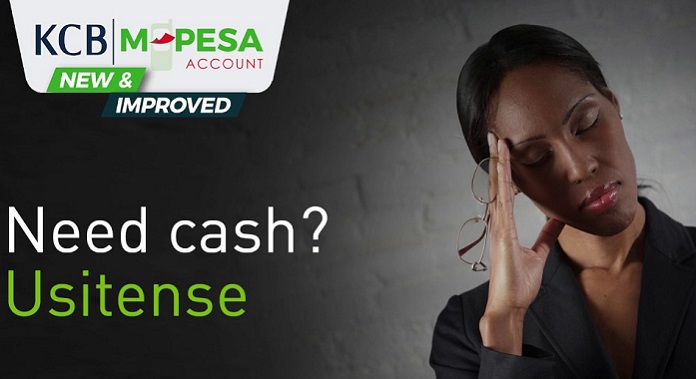 The KCB M-Pesa loan account is a micro-credit product that gives customers access to loans. The loan could be for either an emergency or to fund a project or business idea. You can access loan limits from as low as Ksh 100 to Ksh 50000. Your loan limit depends on how active you are and how much you have saved up. You can enjoy a loan repayment period lasting a month, and you can repay your loan using M-Pesa or from the KCB M-Pesa account. Who is qualified to request a loan? These are the requirements you need to meet:
You must be a subscriber to the M-Pesa platform for a minimum of six months.
You must have been saving religiously on KCB M-Pesa.
You must use other Safaricom services such as voice and data subscriptions.
Fulfil all these requirements, and you can request a loan.
Savings
As a KCB M-Pesa account holder, there are two types of fixed deposit accounts available to you. They include:
Fixed Savings Account: This lets you lock in a specific amount of money for a period lasting 12 months. You can open a fixed savings account by following the steps below:
Open your M-Pesa menu
Select loans and servings
Click on KCB M-Pesa
Select the fixed savings account option
Select the fixed deposit option
Proceed to open an account
Select the source of your funds from the options available
Enter the amount you seek to lock in (Note that it must exceed Ksh 500)
Select how long you wish to lock it in for (1, 3, 6, or 12 months)
Enter your secret M-Pesa pin and confirm the transaction
You will receive a notification from M-Pesa confirming the success
Benefits of the Fixed Savings Account include:
You earn attractive interest rates of 6.3% per annum on your savings
Your cash is instantly paid to your KCB M-Pesa account once you request payment
It is important to note that if you decide to withdraw your money prematurely before the fixed time is up, you will lose all accrued interests. You also have four options for your locked period – 1 month, 3 months, 6 months, and the maximum is 12 months.
Target Savings Account – This account is all about you setting a target and proceeding to make deposits until that target is achieved. You can subscribe to it by:
Go to the M-Pesa menu
Click on loans and savings
Select KCB M-Pesa
Select fixed savings
Click on the Target Savings Account
Select open account
Select your source of funds
Enter the target amount you wish to save up within a period
Select the timeframe you hope to achieve this
Enter your first deposit amount
Proceed to enter your secret M-Pesa pin and confirm the transaction
You will receive a confirmation text from M-Pesa
Benefits associated with this form of account include:
Accumulated interest
You can continually top up until your goal has been met
You get your cash sent immediately to your KCB M-Pesa account
Interest rate stands at 6.3% per annum
It is important to note that the minimum target amount is Ksh 1000. The minimum target period is one month, with other options being 3 months, 6 months, and 12 months.
How to Activate a KCB Account on the M-Pesa Platform
To benefit from the KCB M-Pesa and its features, you need to activate your M-Pesa account first. You can do this on your mobile phone. You should note that you must be a Safaricom user. Follow the steps below to activate a KCB account:
Navigate to the M-Pesa menu on your phone
Select the loans and savings options
Click on the KCB M-Pesa option
Select the activate option
Your account should be activated, and you should now possess a KCB M-Pesa account
The process is very easy and straightforward. You should be done within a few minutes.
Step-by-Step Guide to Apply for a Loan on a KCB M-Pesa Account
If you have activated a KCB M-Pesa account and fulfilled the requirements needed to apply for a loan, it is now time to learn how to apply for the loan. The process is uncomplicated and takes a few minutes. The step-by-step guide is below:
Access the M-Pesa menu
Select the loans and savings options
Select KCB M-Pesa
Click on the loan option
Proceed to request a loan
Enter the amount you want to request for
Enter your secrete M-Pesa pin
The loan amount is immediately paid to your M-Pesa account. The loan paid will also include the 5% facility fee.
Remember to check your loan limit before proceeding to request a loan. Your loan limit tells you how much you are allowed to borrow. You can do this via M-Pesa or your MySafaricom app.