Knowing how to buy airtime from Access Bank is one thing every customer of the commercial bank must be familiar with. Sometimes, having to run around to try and recharge your phone using the more traditional method of buying scratch cards may just not be convenient and you can simply resort to buying the airtime from your bank account instead. But, first, you have to know how to go about the whole process.
There are different methods you can follow to buy airtime from Access bank. The bank has made these different methods available to make sure that all the various needs of their teeming customers are satisfactorily met in the best style possible.
You Can Buy Airtime From Access Bank With A USSD Code
This is one of the easiest methods you can use to buy airtime from Access Bank. This is because it only requires the use of a USSD code. Also, the whole process does not require you to have data on your phone to complete.
The code to use is *901#. Realize that this code is not just for buying airtime from Access Bank alone but for other kinds of transactions as well.
The Process of Buying Airtime From Access Bank with *901#
1. Buying For Yourself
Dial *901# and a list of options will appear on your phone screen
Select 'Airtime' from the list of options displayed and you'll be asked to select 'self' or 'others'
Select 'Self' since you're recharging your own number
Select the account you're buying from (if you have multiple accounts with Access Bank)
Enter the amount you want to buy and click 'Ok'. You will receive the airtime in your phone.
2. Buying Airtime For Others
If you want to buy airtime for other people from your Access Bank, just do the following;
Dial *901#
Select Airtime
Select 'Others' since you're transferring to someone else other than yourself
Select account (for multiple account holders) and input the amount you're buying
Enter the number of the person you want to transfer airtime to
Enter your PIN and click 'Ok'

How To Use The *901# Code To By Airtime Without Going Through a Process
Apart from having to go through the processes described above, there is a more straightforward pattern you can use to buy airtime from Access Bank. With this pattern, you only need to type a USSD short string code to complete your transaction.
1. Recharging Your Own Line 
To recharge your own line using this pattern, just dial *901*amount# and you will get the airtime you seek in your device.
2. Recharging For Someone Else
To recharge another person's line, just dial *901*amount*beneficiary's phone number# and inset your PIN afterward. The airtime will be sent to the number.
NOTE: Even though this pattern is more straightforward and faster, many have made mistakes using it before and so prefer using the first method where they go step by step.
How To Enrol On The *901# Service
Before you can use the *901# service to buy airtime from Access bank, you must first register for it. But how do you enroll in this service? Let's walk you through the process.
1. Dial *901# on your phone. Remember that the phone number you use must be the one registered with Access Bank.
2. Select your transaction type (eg. airtime or transfer)
3. Create a PIN for transactions with or without an ATM card. If you have an ATM card, you will be asked to enter the last 6 digits of the card number but if you do not have an ATM card, you will be prompted to input your Date of Birth.
4. Enter your Access Bank account number
5. Create a 4-digit PIN. Memorize this PIN or save it where you can always reach it because it is with this PIN you can complete transactions.
After creating your PIN, you are good to go and can start buying airtime or transferring money, or performing kinds of transactions
Who Is Eligible To Use This Service?
The *901# service is smooth and fast but there are rules you must follow to be able to use it for buying airtime from Access bank.
1. You must be an individual account holder. This means that if you run joint, corporate, and multiple signatory accounts, you will not be eligible for this service.
2. Your phone number must be registered and connected to your Access bank account. Also, note that all the mobile network operators in Nigeria (MTN, GLO, Airtel, and 9Mobile) and correctly maintained with the Bank so you can use any of them to register for the service.
3. Money will be charged directly from your bank account after airtime purchase so you must have some money in your account for the transaction to be successful.
How Long Does A Service Session Last?
Realize that when you initiate a transaction using the *901# service, you are bound by a time limit. According to the bank, a *901# service session lasts about 2 minutes. This means that every transaction that you initiate using *901# must be concluded within 2 minutes or it will be terminated.
Also, the transaction will be timed out after every 20 seconds if there is inactivity.
How Available Is The Service?
Access Bank's *901# service is available at all times. It doesn't matter whether you use it in the middle of the night or by 5 in the morning, the service is available round the clock. However, there are times when maintenance is scheduled on the service. In this case, the time for the maintenance will be announced to users.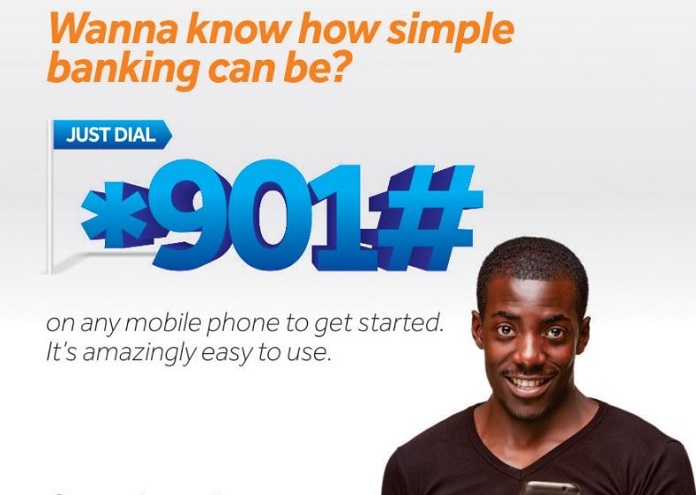 You Can Buy Airtime Through The Access Bank App
Using the *901# service is awesome but you can also buy airtime from Access Bank through the bank app. This service is also very easy to use although you will need mobile internet data to perform the task, unlike the *901# service.
To buy airtime from the Access bank app, you will first need to download and register on the app. For android phone users, you can download the app from Google Playstore and iPhone users can download it from the Apple Store. Blackberry phone users can also download the app from Blackberry World.
After you have downloaded the app and registered on it, you will need to go through the following processes to get some airtime.
Open and log into the app
When you log into the app, proceed to click on Menu, and a list of options will be shown to you
Click on 'Bills' and another list of options will emerge
Click on Mobile Top Up to proceed
Choose the bank account you want to buy the airtime from (that is if you have multiple accounts with Access Bank)
After choosing the bank account, go on to select the mobile network (MTN, Glo, Airtel, or Etisalat) that you want to buy airtime for.
After selecting the network, proceed to input the amount of airtime that you want to buy
Provide the mobile phone number that you want to buy the airtime for
Enter your PIN and you're to go.
If you are buying the airtime for another person, say a friend or family member of yours, all you need to do is insert their numbers where you are asked to put them and they will receive the airtime.
Buying Airtime Through ATM
Another way you can buy airtime is by using your Access Bank Automated Teller Machine (ATM) card. As an Access bank customer, you probably go to the ATM to withdraw money several times a month. You can simply use the opportunity to buy airtime while at it.
Let's take a look at the process below:
Insert your Access Bank card into the ATM card slot and then log in with your 4-digit PIN
Select 'Airtime Recharge' from the list of options on the ATM screen
Select the account type
Select the network you want to buy the airtime for (eg MTN, Glo, Airtel, or Etisalat)
Insert the amount of airtime you want to buy
Enter the phone number you want to recharge
Confirm the transaction after carefully cross-checking the details you have provided
Select 'Proceed' to complete the transaction and you will get your airtime.
NOTE: Some ATMs will require that you choose 'Quickteller' first from the ATM menu before going to the 'Airtime Recharge' option.