The concept of banking is one of the best breakthroughs in civilization. Banking paved the way for the creation of larger corporations, complex institutions, and safer financial transactions. People manage their finance through banking to be sure that their hard-earned money stays safe at all times and accessible without having to carry cash around. Banking has further been taken to new heights with the introduction of technology that allows it to be done virtually. As traditional banking might be demanding for banks in terms of the human resources required, financial institutions encourage their customers to use alternative forms of banking such as online banking, USSD banking, etc.
These forms of banking allow you to enjoy financial services whenever you wish. From the convenience of your home, you can transfer money to another bank account with the straightforward click of a button. You can also pay bills without bothering with envelopes, stamps, or any of the traditional pains that accompany banking halls deposits. If you're employed or just cannot escape your work schedule to take care of your banking matters, then online banking truly may be a blessing. Waiting in line behind customers and every one of the hassles taking place in banking halls is eliminated with digital banking. Of course, this applies to Equity Bank customers.
Guide On How to Check Your Equity Account Balance on Safaricom Network Through M-Pesa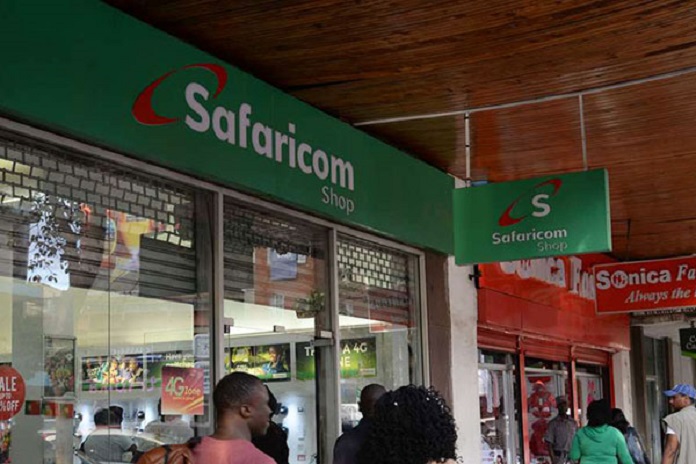 Equity Bank is one of the biggest financial service providers in Kenya. It offers various forms of financial services ranging from retail banking, credit and debit cards issuance, mortgages, and loans. The bank boasts about 335 branches and 720 ATM terminals. It also operates in Uganda, Rwanda, and South Sudan.
Equity Bank allows customers to access their accounts through several mobile communication networks using MPesa. Before the widespread of cell phones, people in rural areas had been left far behind when it comes to banking. They are forced to carry cash around as the closest banks to them are far. Innovation changes the way things are done as the average Kenyan now has access to the same financial services as those living in cities. The need to end holding on to cash by Kenyans gave birth to M-Pesa in 2002.
It is a mobile money service that functions with text messaging. It provides banking services to millions of people who do not have a bank account. Users can use any mobile network to deposit and withdraw money, including checking their bank account balance using their cell phones through M-Pesa. These transactions are carried out through the thousands of M-Pesa agents spread all over the country.
How Do I Sign Up On M-Pesa?
To register for M-Pesa, you need to visit any agent outlet close to you or a Safaricom retail center with the following requirements:
A mobile phone having a Safaricom SIM card and any valid means of identification.
After registration, you will receive a confirmation text message and your M-Pesa 4 digit PIN.
To activate M-Pesa, follow the below process:

On the Safaricom menu, select the M-Pesa menu then click on 'Activate'
Type in the M-Pesa Pin you received by text message
Create a new secret PIN
Enter the Identification number you used during registration
On successful completion of the registration, you will receive a text message containing your balance.
Steps for Sending Money on M-Pesa
Go to the SIM tool kit icon on your phone and select 'M-PESA'
Select 'Send Money.'
Input recipient phone number and the amount you wish to send
Finally, use your secret PIN to authenticate the transaction.
How to Check Your Balance Through MPesa
To check your M-Pesa account balance follow the processes below:
Go to the SIM tool kit icon on your phone menu and select Check MPesa Balance
Enter your secret PIN
You will receive an SMS with your balance.
How Can I Check My Equity Bank Balance Using SMS?
If you hate to fill forms, stand in long queues, or even dislike stepping into banking halls, this is another option you can consider. USSD is one of the forms of mobile banking and Equity Bank has a service called Eazzy 247.
To enroll for Eazzy 247, you need to visit any branch of Equity Bank and fill the application form with your details, including your phone number, passport photo, and ID number. A confirmation message and a password to activate your account will be sent to your registered phone number.
To activate your account, dial the code *247# using the phone number you provided during registration. You will be asked to create a new pin by inserting the pin you picked during registration and you can now conveniently check your bank balance and access other Eazzy 247 services.
How To Check Your Equity Bank Balance Using Equitel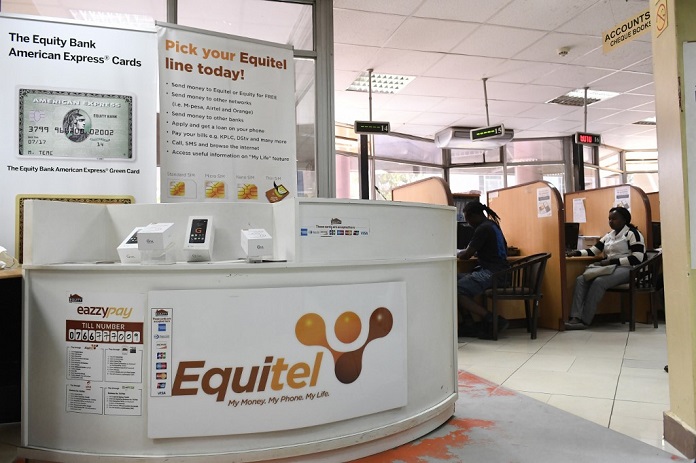 By using your cell phone you can request your bank account and get it instantly without having to step into a banking hall. Equity bank balance can be accessed online through a service called Equitel, this was launched by Equity Bank in its effort to extend financial inclusion to all Kenyans.
Equitel is a service that allows you to manage your banking service right from your mobile phone. Amongst many uses, it also allows you to send and receive money, apply for instant loans, and pay for goods and services.
To check your Equity account balance on your phone, follow the processes below:
Go to Equitel Icon and select 'My Money'
Select bank balance
Select either 'All Accounts', 'Statement by email' or Mini Statements'
Choose either 'Show on Screen' to have your balance shown to you as a popup message
Or 'Send by SMS' to receive your bank balance as a text message
Insert your secret PIN
Can I Check My Equity Bank Account Balance Online
From what has been discussed thus far, you should know that it is totally possible to check your Equity Bank account balance online through the internet. To do this, one must register for the Equity Bank online banking services.
You can register from the comfort of your home here. Thereafter, all you have to do is to log in to the platform and navigate to "account balance".