Have you ever needed to provide your phone number and you couldn't remember what it is? Are you relatively new to the Airtel network and now need ways to check your number on cue? You are not alone, and there are a few options to explore to solve this pesky problem. Depending on timing, convenience, and plain personal preference, there are at least three ways for you to check your Airtel number. Along with tips on how you can get free data on your SIM, this article will cover how to verify your phone number.
Three Ways To Check Your Airtel Number
As mentioned earlier, forgetting your number is a fairly common issue with SIM owners. That is why network providers have devised ways customers can check their numbers. Like others, Airtel offers all the easy ways to access this information, via USSD, customer care, and by calling a friend.
USSD Code
Shortcodes, also known as USSD, have become major go-to shortcuts for customers to access information on their SIM and subscribe to different services. Airtel customers who have forgotten their phone number can retrieve it via the code – *121#.
Simply follow the steps:
Dial *121#
Select option 3 (Manage my Account)
Select option 4 (My Number)
After you have completed the steps, your phone number will be displayed in an instant. You can repeat this process as many times as you need, and it is entirely free.
Alternatively, dialing *121*9# or *282# can even be more direct. Like the first, they are absolutely free to use.
Call Customer Care
As people, we are different and respond to varying methods differently. If you prefer human interaction, you can call customer care to check your Airtel number. You can also use this method if you want additional information with your inquiry.
To use this method, simply dial 111 or 121, and follow the voice prompt. It usually goes like this –
Dial 111 or 121
Press the indicated number to 'Speak to a Customer Care representative'
When an agent responds, let them know you forgot your phone number
Before you place the call, make sure you have a place (pen and paper) where you can write your phone number. You can also have the agent send the number to you as an SMS.
If you call with an Airtel line (which is advisable), the call is free. If you call with another network, you will be charged at regular off-net rates, and you should dial +234 802 150 0111.
Call a Friend or Family Member
Another way to resolve this problem is to call a friend or family member. Then, ask them to forward the number that appeared on their screen to you. This method is just as reliable as the first two, except it comes with monetary cost, i.e., airtime on your line and theirs.
You can also send a Call Me SMS to them by –
Dialing *140*their Airtel number#
Have them text or call you with the number they received on their phone.
This alternative only applies if the friend or family member also uses Airtel. Otherwise, you can send a regular SMS instead. It will be cheaper than a regular phone call, and you can still achieve the same result.
Get Free Data On The Airtel Network With These Methods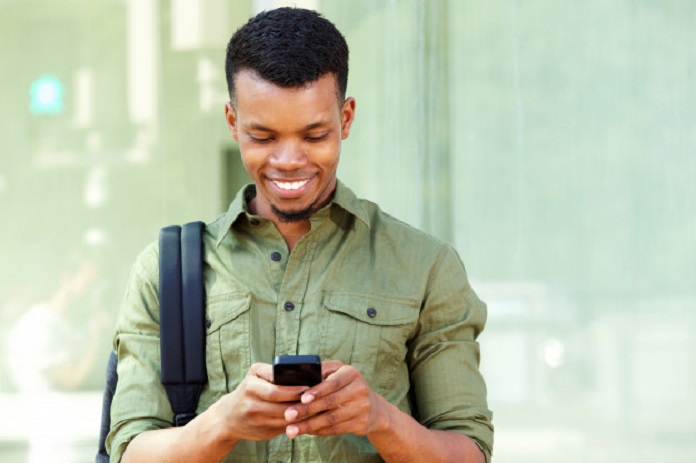 Access to the internet is a must-have in the 21st century, much so that it is a human right, according to the United Nations. But in Nigeria, it can be costly, depriving low-income citizens of unregulated access. This is where free data comes in, and Airtel, one of the country's largest networks, offers them in substantial amounts.
The first step to getting free data on Airtel is to buy and register a SIM. You can do so at any local vendor near you or visit an Airtel office close to you on this map. Once your SIM is active, you can start applying some of these tips to get free Airtel data.
Activate an Airtel SIM to Get 160MB Monthly
Considering the scale of the internet and the cool things you can do on it, 160MB might not seem like much. However, if you are not a heavy internet user, it can go a long way. All you have to do to enjoy is buy and activate an Airtel SIM.
The network gives every single subscriber 160MB just for being on the network. You don't have to worry about exhausting it in one day too. The free data is valid for 30 days.
Airtel 1GB for N200
The minimum cost of 1GB of data on Airtel is N300, which applies only to a 1-day plan. However, as part of its offer to subscribers, eligible subscribers can receive 1GB for N200, valid for seven days. With it, you can use social media and stream YouTube as much as you like.
Yes, it is not entirely free, but considering the cost vs. value, it might as well be. Unfortunately, this offer is not available for every subscriber. The eligibility requirements remain unknown. But we know it is open to new and old customers, and you need at least N200 in your account balance.
To find out if you qualify, dial *141#, then follow these steps:
Select 1 (my offer)
If you are eligible, you will see option 2 (N200 for 1GB)
Press Send/OK
The network also offers up to N500 for 2GB, N1000 for 4GB, and N1500 for 6GB. The 2GB is valid for two weeks, 4GB for a month, and 6GB for seven days. You can check if you qualify for any of them by repeating the same process for the 1GB offer.
We cannot say for sure what you need to access these free data offers with no outlined official eligibility criteria. Still, we imagine it requires recharging regularly. So, keep recharging, and if you are not yet eligible, you will be someday.
Airtel Free 1GB Weekend Data
Since most people, especially working-class people, do their internet surfing on the weekends, free weekend data is convenient. Other than the fact it is only usable on the weekends, from midnight on Saturday to 11:59 pm on Sunday, it is a fair offer.
To access it, you need an active Airtel SIM. Once you have that, just dial *475# twice. It should activate the offer on your SIM, and you can enjoy 1GB during this period.
Note that it will not affect your regular data plan. However, once you exhaust the 1GB over the weekend, you will start getting charged from your primary data plan. So, be sure to keep track while you surf.
1GB Monthly Via Airtel RechargePlus
You need to be a prepaid user and on the Airtel RechargePlus promo to access this free data. It gives you 250MB weekly when you hit your weekly recharge target.
Since it is not a tariff plan, you don't have to migrate to access it. Simply dial *479# to activate the RechargePlus offer. You will also use the same code to track your weekly recharge target. Once you hit that target, you will receive free 250MB, which you can use on anything you want on the internet.
Meet the target four times in a month, and you will receive a total of 1GB. Is it entirely free? Obviously not, but you could as well make those recharges and get nothing in return.
Before you start enjoying our 250MB free data, you should note the following –
Each weekly bonus expires at 11:59 pm every week on Sunday
You can view your bonus balance by dialing *123# or *140#
That is it! Now you know how to check your Airtel number and access free data. Enjoy your Airtel SIM!