All MTN Nigeria subscribers can quickly and efficiently check for their bank verification number (BVN) with a USSD code. This process eliminates the complicated and elongated process of retrieving your BVN if you misplaced or lost it.
Aside from checking bank verification numbers, MTN USSD codes are also useful for many other activities. Since the introduction of these codes, daily transactions have become simpler and faster to carry out. As a result of swift resolutions to the numerous issues that plague thousands of customers, the USSD codes have proven to be a massive hit and a big help.
This article should be of immense benefit for all MTN customers seeking to learn how to retrieve their bank verification (BVN) numbers using their MTN line. Additionally, all available MTN USSD codes used to carry out almost every needed transaction have been listed in the article, along with the particular function they tackle.
How to Check for Your Bank Verification Number (BVN) on MTN
When the Central Bank of Nigeria introduced a single biometric identification system, every Nigerian with a bank account had to procure a unique 11-digit number referred to as their bank verification number. All banks require this number from prospective clients that wish to do business with them.
Every single financial information possessed by an individual is tied to that 11-digit BVN. While an individual can have multiple bank accounts, they are only entitled to a singular BVN. It means that singular BVN is linked to all of their bank accounts and remains valid regardless of their bank.
Having your BVN saved somewhere safe is usually advisable. Still, one should be able to access it quickly in cases of misplacement or accidental deletion. Before introducing the USSD code system for BVN on MTN, checking your BVN was a time-consuming and drawn-out process.
Thankfully, MTN and other network providers in Nigeria introduced a USSD code that hastens the process. It is now possible for all MTN subscribers to check their BVN number within seconds. To retrieve your bank verification number (BVN) number on MTN, follow the process below:
Open the dial pad page on your phone.
Input the USSD code *565*0#
Press send
Within seconds, your BVN will appear on your screen.
Ensure you store it somewhere safe. You could save it as a contact on your phone or write it in a diary or personal journal.
The beauty of the USSD code usage is that you can check your BVN on any mobile phone. It does not matter if it is a smartphone or a cell phone with no internet capabilities. Just input the code, and you will get your BVN shown to you within seconds.
How Can I Check My BVN Without Charge?
Unfortunately, you cannot check your BVN on MTN using the USSD code without charge. The process is not for free, and you must ensure you have airtime on your phone before dialling the code. Checking your BVN via USSD code costs N20 for every check. It means if you check five times, you will get charged N20 for each time and a total of N100. Ensure you have a minimum of N20 as airtime before using the service.
If you don't want to spend so much checking your BVN, endeavour to save it after the first check so you can always refer to it whenever you need it. Keeping your BVN will help you tone down on accruing unnecessary expenses.
You Can't Check Your BVN from any Number
Another thing to note is that you cannot check your bank verification number (BVN) using just any number. It will lead to you getting an error message. Ensure that you are dialling the code from the particular number linked to your bank account.
This means that the number you used while opening your bank account(s) is the only valid one for checking your BVN. If you do not have that number anymore, visit the bank and update your details. As soon as you update your details, the new number you indicated will automatically become the valid one for checking your BVN. To reiterate, you cannot review your BVN using just any number. It will not work.
All the Active MTN USSD Codes and their Functions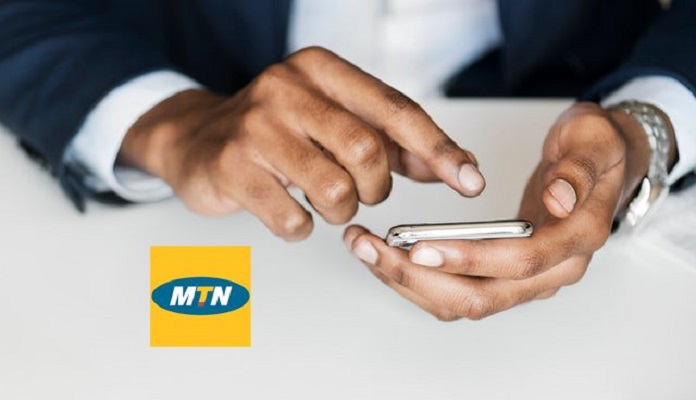 MTN USSD codes are codes made available by MTN to customers to help them carry out numerous transactions and processes as a form of self-service. The advent of USSD codes has accelerated problem solving and reduced the workload on the customer care agents.
The USSD codes are important because they virtually aid any transaction you might want to perform on your MTN line. While several subscribers know a few of them, especially the most notable ones, they do not have in-depth knowledge of all the active MTN USSD codes.
The list below will help with this and help MTN customers familiarize themselves with all these codes. They will come in handy in the future. The primary USSD code for MTN is *131#.
It is the main code that possesses multifunctional capabilities. MTN users input this code to see all the available options. In addition to the primary USSD code, numerous other codes have their specialized functions.
*131*1# or *904# – USSD code for data purchase
*123# – USSD code for checking your own number
*606# – USSD code for airtime advance
*777*recipient's number*amount*PIN# – USSD code for airtime transfer
*131*4# – USSD code for data balance and subscription
*559*2# or *559*63# – USSD code for bonus balance
*556# – USSD code to check airtime balance
*123*4# – USSD code for subscribing to a roaming bundle
*559*7# – USSD code for international balance
*559*14# – USSD code for Awuf balance
*559*96# – USSD code for night browsing data balance
*565*0# – USSD code for checking bank verification number
Issues that Cannot Be Resolved with USSD Codes
The MTN USSD codes have proven to be extremely useful and competent when addressing and resolving several issues. However, there are specific issues that are beyond the scope of USSD self-service codes. These issues typically require you to send an e-mail to MTN or speak directly to customer care agents. The agents in better suited to find a solution to these issues. Some of these issues include:
Inquiries
When a customer requires information on a particular product or tariff or promotion, no specific USSD code can address this. The customer has to call the MTN customer service via 180 and direct their inquiries to an agent.
The agent can relay more detailed and nuanced information to the customer than any USSD code can. Also, the customer can send an e-mail to MTN via [email protected]. Alternatively, they can also reach out to MTN on different social media platforms, including Twitter and Facebook.
Network Issues
Another set of issues that currently evade the clutches of USSD codes are network-related troubles. These entail no network coverage, no internet connectivity, poor data accountability, etc. Now, there are no USSD codes that can fix inadequate network coverage or poor internet connections.
Issues like the ones listed are best suited to customer agents as well. They will ensure a swift and efficient diagnosis of the problem while also proscribing various solutions for you to test. Alternatively, you can visit the nearest MTN service centre. It ensures you can be present physically as customer care representatives try to find a solution to your complaint.
Substitute for USSDs
For various reasons, USSD codes may not work when you need them the most. Instead of bringing up the usual responses, the USSD code may meet you with error messages. It may be due to network issues, and it may go on for longer than you like, especially in the case of an emergency.
At that moment, the USSD code cannot solve that issue you and you have to search for an alternative. These alternatives may be more, time-consuming, but at least you are guaranteed to get your issue resolved.