The need for customers to want a SIM swap or port from one mobile network to another can arise at any moment. For every telecommunication company, Vodacom included, there is a need to provide safe and fast SIM swaps and porting measures. A SIM swap happens when a customer obtains a new SIM card to replace a stolen, misplaced, or damaged SIM while maintaining their original phone number. It ensures that a customer can continue to use the phone number their contacts know them with regardless of loss or theft. Vodacom has put in place a simple and straightforward process to perform this. If you are wondering how to go about it, this article will guide you.
How to Carry Out a SIM Swap for Prepaid Customers
Suppose you have lost your previous Vodacom SIM due to theft. Or maybe misplaced it, and you are panicking about getting a new SIM and informing your contacts about your new number. There is no need for that. There is a way for you to carry out a SIM swap and maintain your old number. Besides keeping your old number, you also preserve your bundles, services, discounts, airtime, and promotions from before. Simply follow the steps below:
Purchase a new Vodacom prepaid starter pack.
Ensure you register it with the Regulation of Interception of Communications and Provision of Communication-Related Information Act (RICA). It entails registering your SIM card with your details, including your residential address and ID number. You can do this online with Vodacom's Self-RICA service.
After registration is complete, dial the Vodacom SIM swap number, 136, using your new SIM.
Select the option that lets you use your old cellphone number
Your call will be redirected to a call center agent that will help you with the SIM swap
Insert your new SIM into your mobile device and wait.
It takes between two to twenty-four hours for the new SIM to be activated
That is the process for you to carry out a SIM swap and maintain your old number. You can now proceed to enjoy using your old cellphone number on the new SIM.
How to do a Contract SIM Swap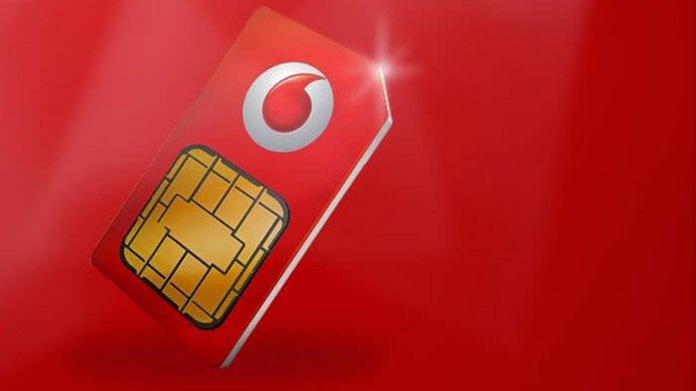 If you are a contract subscriber and you need to swap SIMs to get a smaller one to fit your new device, or you want to replace a lost SIM, you need to visit the closest Vodacom shop to you. A shop assistant will help you make the swap. You should note that you may incur a SIM-card activation fee at the shop. Also, remember to go with the following when you visit the shop:
Your South African ID or national passport
Your current Vodacom cellphone number
The contract SIM you want to replace your old SIM with (You can buy a new one at the store)
You will also need to register with RICA while at the store. So have your proof of residence available as well.
The attendant will process your SIM swap immediately. Aftward, the entire SIM activation process should take two to twenty-four hours.
Things to Note Before You Conduct a SIM Swap
Before you set about conducting your Vodacom SIM swap, there are a few things you should be aware of. This is to ensure you are fully aware of everything that happens or is required of you. Take note of the following:
When you do a SIM swap, all your services remain the same. It is because the services are linked to your cellphone number, not to any SIM.
The PIN and PUK numbers of the new SIM will differ from that of the old SIM. You cannot transfer SIM numbers.
Every information entered during your original RICA registration will be moved to your new SIM once the swap is complete.
Tips to Safeguard Against SIM Swap Fraud
Fraudsters are in the habit of pretending to help customers by approaching network operators to assign targeted cellphone numbers to a new SIM card. It is SIM swap fraud, and you should safeguard yourself against it. Here are a few tips to achieving this:
Always protect and safeguard your details, e.g., log-in details, bank account details, passwords, etc. Do not disclose to anybody even if they identify as customer service agents or bank agents.
Disregard any phone call or text from individuals or companies requesting your details. Always treat such scenarios with high skepticism.
Call Vodacom on 082135 if you receive an SMS that claims to be from them asking you to ignore any SIM swap notification you may receive.
Avoid clicking on attachments linked to Emails that come from unknown or untrusted sources.
How to Port Your Number to Vodacom
Porting means to move from one cellular network to another. It should not be a difficult thing to do, and thankfully, it is not. You can port to Vodacom and maintain the same cellphone number you had while with your previous cellphone network. If you seek to port from a cellular network to Vodacom, follow the following measures:
Confirm Costs
If you are a contract subscriber, you need to confirm how much it will cost to cancel your contract with your current cellphone network early. You have the option of waiting till the contract expires. However, suppose it is an urgent need. You can let your current provider know you would like to terminate your contract and pay the termination fee. You also need to give your current network a 30-day notice, and they will inform you of any cost.
Port Your Number
You can swap SIMs from another network to Vodacom, but you can port your number from your current network. It means you can maintain the same number you have been using without the need to get a new one. There are two ways of porting depending on if you wish to port to Vodacom Contract or Prepaid:
For Vodacom Contract, all you have to do is call the number 08217844 (this is free from a Vodacom number), and a customer agent will help you complete the switch.
To port to a Vodacom prepaid account, you need to purchase a Vodacom SIM card registered with RICA. Using your existing cellphone number, send an SMS saying 'portme' followed by your new SIM number to 0827678287.
You will receive two SMSs. One will be a confirmation SMS, and the other will contain the date the porting will take effect. Make sure you dial 136 a day after your port date to activate your number on the Vodacom network. It will ensure you are now officially on the Vodacom network.