Vodacom is the leading cellular network in South Africa and they provide a range of services to their users. Some of these services are called fibre deals, data bundles/ packages, and contract deals.  Our focus in this article is primarily on the contract deals.
There are a number of contracts available but you only want to get the best contract deals available. All of these have been explained in this article including how to cancel your Vodacom subscription – whenever you want.
Types of Vodacom Contract Deals
Vodacom offers three cellphone contracts, all of which are tailored for a specific type of Vodacom customer. They include;
1. NXT LVL
This Vodacom Cellphone contract allows you to call, surf, or SMS with your levels. This contract has four big data deals and they include, 2 SIM Only deals and two Huawei R218H LTE. With the first deal, you can get just the SIM card for R29 and it comes with 6GB, half can only be used only at night.
The second deal, just like the first, is a SIM card only one, where you pay R119 and get 10GB. Like the other deal, it is split exactly half-way, one for use at any time during the day and the other only to be used at night.
Huawei R218H LTE plan, just like the SIM Card only deal, comes with 6GB but the icing is the inclusion of a modem. The plan is for R99. Conversely, with R129, you can get 10GB and a modem for the Huawei R218H LTE.
This deal can be gotten by visiting the Vodacom website where you can then apply for it by providing your name, cell phone number, passport number, and email address.
What You Stand To Benefit From This Deal
NXT LVL is only available to consumers who are under 25 years.
It offers really affordable data packages at relatable prices.
Due to its affordability, NXT LVL is only available to youths under 25.
Users may have the chance to win data gifts.
There is also an opportunity to enjoy data with your squad.
There are levels for everyone both the rich and poor subscribers.
To reap these benefits from its promotional offers and its prepared bundles, you will need to register using a valid SA Identity Document (ID) and register via *135*128#. For other personal offers on this contract, you can dial *111# to register. You can also access other relevant USSD codes for Vodacom here.
2. uChoose Flexi
This is a contract for people who are looking for something more flexible. With this deal, you can either chose to spend all of it on calls or your data bundles, it is all down to whatever you choose.
The uFlexi deal offers both SIM cards and phones. For the SIM-only deals, you can buy just the SIM card for R49 and top up with airtime as you want.
If you are looking to change your phone, you can get high-end devices like the Samsung Galaxy S20 or a cheaper Hisense Infinity. For this contract deal, prices range from R65 to R810 per month.
What You Stand To Gain When Choose This Deal
You will benefit from varying great promotions.
You can add talk time and data as you need it.
You will get to enjoy an all in one plan.
3. Red
This is a plan for people who want extra of everything that Vodacom is offering. This plan is split into three: 2 Red VIP Platinums and Red VIP Diamond. The first Red VIP Platinum offers unlimited minutes, 10 GB data, data sharing, 2-in-1 SIM (Multi-SIM), travel benefits, amazon Prime video for 6 months, 3 months video tickets, premium service desk, signature experiences. All of these cost from R1299 per month.
The second VIP Platinum offers the same services as the first one only that you will pay a little higher – R1799 per month – and you will get 25 GB worth of data. These deals also give you access to Vodacom's new exclusive invite-only Platinum Club, which provides premium lifestyle rewards, benefits, and platinum service.
The Red VIP Diamond costs from R2399 per month and offers 100 GB of anytime data which grants you access to the exclusive, by invite-only Diamond Club. With this, you will enjoy a new phone upgrade yearly, alongside 50 percent off local and international travel and other signature services and experiences.
What You Stand To Gain By Choosing The Red Deal
It offers dependable roaming bundles with the lowest international roaming rates.
It's easy to share data with your family and friends.
You enjoy the lowest data rates.
Offers 4G network – which is bliss when browsing.
You will get free data SIMs to connect your other devices
You will enjoy VIP services around the clock and other exclusive rewards.
Which Is The Best Contract Deal?
All Vodacom deals are great and choosing the best depends solely on what you hope to get and the purpose for subscribing – business or personal use. For youths, we recommend the NXT level plan, while the rest can choose from the two other contracts deals.
What Qualifies You For a Vodacom Cellphone Contract?
Before you find a contract that is suitable for you, you first need to make sure that you qualify for a Vodacom Cellphone contract. To apply for a contract and qualify for it, you need to present these documents: A proof of residence that is not older than three months which can be your tax invoice or a utility bill. The second document you need to present is your passport or ID book.
Those who live in informal settlements can provide a letter from where you receive your post, this can be the local school, retail shop, or church.
How To Apply For Vodacom Contract Online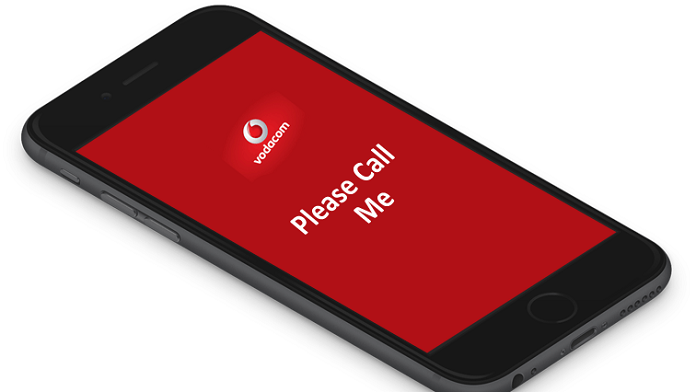 Application for a Vodacom contract can be done online on their website.
There, users can go through their online store to search for deals. They can also get a new phone without having to step into a physical store. You select the phone you want, log in with your details, provide your bank information, and finish your application. Within the week, your purchase will be delivered to you.
Steps To Cancel Your Vodacom Contract
Canceling your Vodacom contract is an easy feat, just take the following steps:
● Dial *117#
● Select "Next" and then "Unsubscribe".
You can also use the Vodacom App to check for subscription services.
● Open the App.
● Select "More" at the bottom right.
● Then select "Content Services". You will see a list of your active subscriptions or "You're not subscribed to any content services".
● To cancel, use the button at the bottom of the screen which says "Block content services".
● If you have already activated a block, this will instead say "Unblock content services".
What To Expect After Subscription Cancellation
Making the decision to cancel your Vodacom contract comes with some repercussions.
Vodacom charges a cancellation fee of 75% that is determined by the point where a customer is in their contract. If a customer cancels early on, Vodacom still needs to get paid for the phone the client has been paying for. But if the client has paid, the cancellation fee will be much less. For more information, you can contact Vodacom customer care through their website.