Being at the forefront of leading financial institutions for over 100 years in South Africa, Sanlam Group needs no further introduction. The century-old financial institution has grown to become one of the most influential and internationally recognized financial service providers across the globe, with expertise in giving financial and risk solutions and wealth creation to its infinite customers, clients, and stakeholders in South Africa beyond.
Since its establishment in 1918, the Sanlam Group has distinguished itself in insurance (life and general), investments, wealth management, providing financial planning, and retirement and employee benefits. Their operations through other business clusters provide top-notch, comprehensive, and client-centered financial solutions to both individual and institutional clients within South Africa and other neighboring countries. They are well known for their efficient Client Care service centers across the country where they render several services such as financial advice, assistance with policy queries, and claims among other things.
Just like every other financial institution, in their quest for developing their digital capability and virtual presence, the Sanlam Group has also created its online transactions platform, where customers and investors alike can sign up to perform transactions from the comfort of their homes any time of the day. This article aims to give you a step-by-step process of how to login into the Sanlam online portal and explain the different kinds of transactions one can easily carry out on the platform and their contact details.
Logging Into The Sanlam Online Platform Is Easier Than You Thought
The login process of the Sanlam Group online is nothing short of easy. The most important thing is that one needs to have an internet connection. This can be done using either a smartphone, laptop, desktop computer, or iPad tablet. Any device with good internet connectivity can do the trick.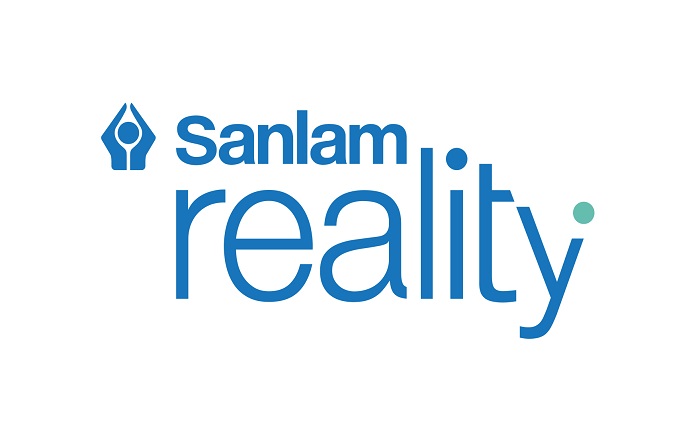 List of Requirements For Sanlam Online Registration
Below are all that you need to have before completing the online registration form
FCA Individual Registration Number
Company FCA Registration Number
Phone Number
Mobile Number
E-mail
Postcode
Fax Number
A Step By Step Guide On How To Log Into Sanlam Online Platform
STEP 1: If you wish to start using the Sanlam online platform for the first time, you will be required to register as a new user through the Sanlam official webpage via http://www.sanlam.com/
STEP 2: After opening the webpage, you will then go to the login section where you will be asked to put in login details, though as a new user you need to register with your personal details first. Because of this, you would have to click on the New User Registration button. Under this, you will see where to create a User Name. You are advised to ensure that the new user name you provide has a minimum of 6 characters, and should contain either letters or numbers only.
STEP 3: After creating a user name, the next thing you will create is a password. The password should be between 7-16 characters in length, containing an upper case letter, a lower case letter, a number, and a special character. It is advisable to always choose a password you can easily remember. After creating a password, you will have to confirm the password for consistency.
STEP 4: Your e-mail is the next item to input, followed by a Security Question and an answer for it. After this, you will proceed to the next section where you will be required to put your personal contact details starting with: Title; First Names; and Surname, followed by your FCA Individual Registration number.
STEP 5: In the next section, you will be supplying information about your Company. You will be required to provide your Company Name, followed by the company's FCA Registration No, and Address. The next thing that will be required from you is to input your Postcode, Country, and Role, i.e. a description of your role or function in the company, in addition to your Job Title.
STEP 6: This section is the last and will require you to provide your contact information. You will be providing your Phone Number (mobile and/or fax).
After providing all of these details, ensure that you verify them to avoid any mistakes. Afterward, you must not forget to click on the Accept Terms & Conditions button before clicking on the submit button.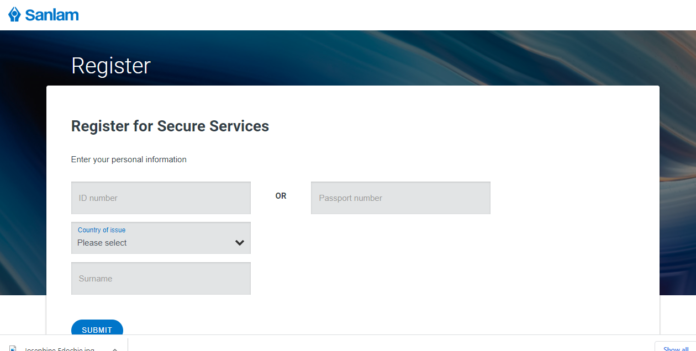 Other Things You Can Do On The Sanlam Online Platform
The Sanlam online portal enables registered users to perform a wide range of operations from the comfort of their homes. Some of the transactions you can do on the online platform include the following:
View all your Sanlam products in one place
Track the progress of your investments and view your investment balances
Generate an investor statement or tax certificate
Make additional one-off investments
Change your debit order instructions
Make withdrawals
Switch between funds and
View transaction history
You can access your combined portfolio of Sanlam products such as Sanlam Private Wealth, Glacier, Sanlam, Collective Investments, Sanlam Individual Life, Sanlam Reality, Sanlam Employee Benefits, and Sanlam Sky.
The platform also allows you to consult a financial adviser.
Contact Details Of Sanlam Group
You can reach out to the Sanlam group through these addresses, phone numbers, and emails. The best time to call to get a prompt response should be within the core working hours from 8:00 to 16:00 on working days.
Service & Advice
0860 726 526 (South Africa)

+27 21 916-5000 (International)
| | | |
| --- | --- | --- |
| Customer services | | Phone No: 0117 926 6366 |
| | | |
| Other Inquiries | | (021) 947-9111 |
Sanlam Head Office Address
2 Strand Road, Bellville, South Africa
Postal Address: PO Box 1, Sanlamhof, 7532
Sanlam Alice Lane Branch Address
Building 2, 11 Alice Lane Sandton, South Africa
Phone No: (011) 778-6000 (SA), +27 11 778-6000 (International)
Postal Address: Private Bag X137, Halfway House, 1652
Sanlam Social Media Handles
The Sanlam Group also has active social media accounts where clients and investors can send in their inquiries. For example, they have a WhatsApp channel that allows you to view your investment balance, retrieve tax certificates and investor statements, and read FAQs.
You can join the channel by adding their WhatsApp number: 0860 100 266, into the contacts on your phone. Then simply type 'Hi'. Their other social media accounts are Facebook @sanlamgroup  and on Twitter @twitter.com/sanlaminvestment