As the primary electricity supplier for millions of Kenyans, the Kenyan Power and Lighting Company has a working portal. Not only is it a functional portal, but it is also a user-friendly one. It means that relatively anybody can visit the portal and find their way around with minimal confusion. The KPLC portal is a website that offers numerous services to the customers that visit. The portal seeks to help customers get their day-to-day electricity-related inquiries or tasks sorted out.
Things You Can Do With The KPLC Portal
One of the leading determinants of the KPLC portal's high functionality is the sheer number of services you can carry out on it. While built primarily as an income-generating source, it also serves to make the lives of Kenyans easier. Some of its functions include:
To Pay Your Electricity Bill
A customer had to go directly to an electricity vendor to get their electricity bills sorted in the past—a stressful and time-wasting method. As a result of this, KPLC formed partnerships with telecommunication companies to present safer, faster, and various ways of paying your bills online.
As either a prepaid or postpaid customer, you can pay your electricity bill from the comfort of your home. You can easily find out the different ways to do this by visiting the KPLC portal. The various options you have are listed on the portal, and you can choose the one that suits you the most.
They even went one step forward by offering a step-by-step guide to aid you through the process and ensure you get things right. Simply click on this link to find out how to pay your electricity bill online https://kplc.co.ke/content/item/30/paying-your-electricity-bill.
Fish Out Career Opportunities And Vacancies
Are you in need of a job and you desire to work with the Kenya Power and Lighting Company? You can find job vacancies and career opportunities on the KPLC portal. Whenever a job vacancy pops up, or the hiring process begins, they can be found on KPLC portals.
Along with this, they post details such as job specifications, requirements, and how to apply for the open position should you be interested. Job seekers can visit the site and go through the job postings to see which particular job they are interested in or suitably qualified for. Visit this link to begin https://www.kplc.co.ke/category/view/34/careers-.
To Provide Customers With Information
If you are a customer and you need to either read up on electricity safety awareness tips, apply for electricity supply lines, or find out how long it takes for service to be delivered after you have applied, the KPLC portal is the place to visit.
The portal is filled with eleven (11) safety tips on how customers can exercise caution and avoid electrical accidents. You can also find out the requirements needed before you can request electricity supply lines on the portal. The requirements for individuals and corporate bodies differ slightly.
After you have found out what is required of you, you can now read the timeframe within which you can expect service delivery to have been completed. The timeframe covers quoting, construction, and metering. Customers can also read up on the procedures any general application follows by clicking on the link https://kplc.co.ke/category/view/22/customer-information.
Getting Contact Details
You can solicit the contact details of KPLC hotlines from the KPLC portal if you wish to reach them directly for service-related inquiries or complaints. The portal is the most trusted source to get the updated numbers as it comes directly from the company. This link takes you straight to the information you seek – Kenya Power Contact Centre | kplc.co.ke.
Step-by-Step Guide On How To Check Your Bill
In the past, Kenyans waited for their electricity bills to be sent to them via postal address. Those days are long gone since the Kenya Power and Lighting Company (KPLC) introduced the self-service portal. You can now conveniently check your electricity bill through the service via various channels such as SMS, USSD, email, and call center. It should be noted that despite these new introductions, KPLC will continue to disburse electricity bills to customers via postal address. Below are step-by-step guides showing how to use the various channels to check your bill.
Checking Your Bill Via SMS
You can check your electricity account balance and due date with just your mobile phone. Here is how to do it:
Launch your messaging app.
Enter your account number as the body of the message. Note that you should only enter the first part of the account number, i.e., if your account number is 123456-78, only enter 123456.
Enter KPLC's 95551 as the recipient, then hit send
Within a few seconds, you should get a reply containing your bill, meaning your account details.
You should note that this method costs Ksh 5 more than the average SMS rates.
Checking Your Bill with E-mail
Alternatively, you can check your bill via e-mail using the e-bill e-mail service. It is pretty simple, fast, and straightforward. Just follow the steps below:
Open your e-mail app.
Click on the compose mail option.
In the subject field, enter only the first part of your account number as with the SMS method.
The mail should be directed to kplc.co.ke
Send the blank message body to that address
Within a few moments, an automatic reply containing your account balance should come in
How to Check Your Bill Via KPLC Website
You can check your electricity bill by visiting KPLC's portal.
Visit the site Kenya Power | kplc.co.ke.
Select the 'My Bill' option.
You will be directed to a page where you are required to input personal details to open a KPLC online account.
If you are against this, click on the 'bill/meter query' tab to your right.
You are redirected to another page where you are required to enter your account number
Click search after, and your bill balance will appear within seconds.
Checking Your Bill Using USSD or Call
You also have the option of checking your bill using the USSD or call option. Dial *977# and follow the prompts that follow. Alternatively, dial the KPLC hotline 97771 and ask to speak to a customer representative who will produce your electricity bill details.
What is a Paybill Number and How Do You Apply For One?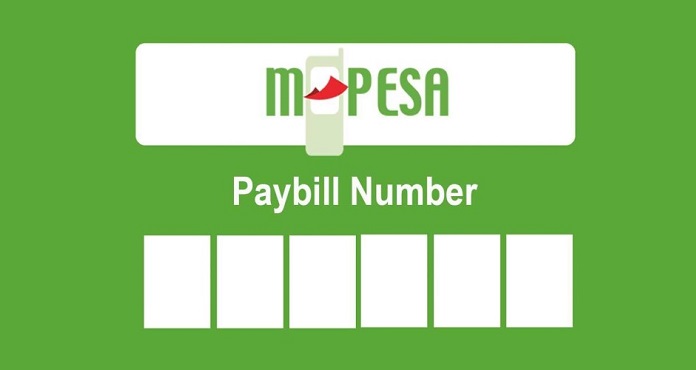 A Paybill service is a cash collection service that lets business owners receive funds from their customers through M-Pesa transactions. Through your Paybill number, your customers can send money directly to you with little hassle and promptly.
Your Paybill number is unique to your business and is not shared by any other person. Your customers enter that unique Paybill number when using M-Pesa, and you will receive the funds sent to you. Paybill numbers ensure security, convenience, easy funds transfer, and very fast.
How to Apply For a Paybill Number
The type of business you own is the most important factor to consider before you get your Paybill number. It is essential to describe your type of business for Safaricom to know you better. An individual's requirements for goods sold are different from the requirements for a sole business owner, parastatals, or limited liability companies. It is, therefore, essential to provide all information when applying. The following are the requirements needed for a Paybill number for individuals:
Your identity card.
For an online business, a link or legal documentation of said business.
A filled and signed M-Pesa Paybill application form.
Bank details.
For those with a rental business, you need proof of lease.
Once these requirements are in place, you can proceed to begin your application process by following the steps:
Visit the Safaricom Lipa Na M-Pesa website.
Download and fill the M-Pesa Paybill application form and Paybill terms and conditions.
Agree to the terms and conditions.
Ensure you sign the Paybill application form you filled.
Include a copy of all the requirements listed above to the Paybill application form.
Take all these documents and proceed to the nearest Safaricom office.
Submit all the required documents.
Wait for impending approval. It might take within seven to fourteen days for approval to come through. In some cases, it might take longer.