Since the launching of the centralized biometric identification system tagged Bank Verification Number (BVN) in February 2014, many Nigerians have done well to comply. However, the process continues as more people open new accounts daily, and some old customers are yet to get their BVN numbers in Nigeria. If you are among those that are yet to register their BVN within Nigeria, here is all you need to know.
Steps for Registering BVN in Nigeria
Firstly, you will have to visit any of the commercial banks with which you are an account holder.
Ensure that you take the required documents along when you go (the documents are listed below)
At the bank, you will undergo biometric capturing which includes capturing your fingerprints and photograph.
After that, you will be given a ticket ID.
Lastly, your BVN will be sent to the number you provided a few days later.
Note: There are no extra charges attached to BVN registration and the process cannot be done twice.
Requirements Needed for BVN Registration
Not many documents are needed for the registration process. All you need are;
A means of identification. This may be your international passport, voters' card, national identity card, or driver's license.
An enrollment form that you are to complete prior to registration.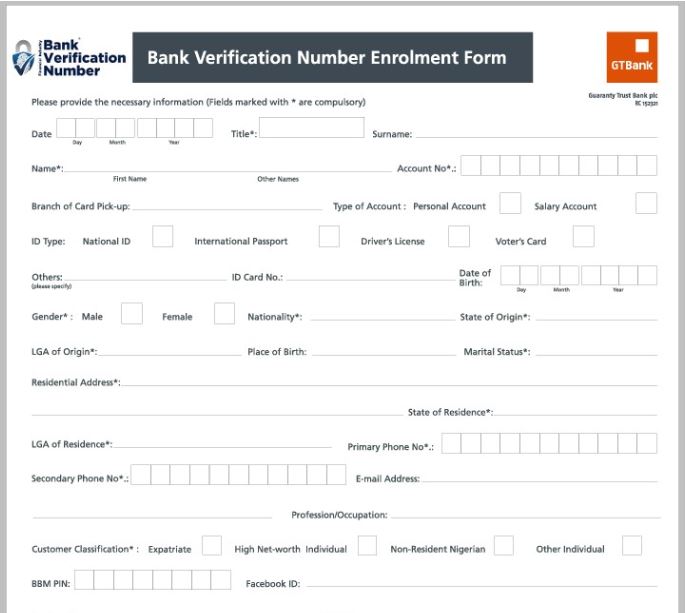 Where Can I Register My BVN in Nigeria
You can do your BVN registration at any commercial bank in Nigeria. Because of its sensitive nature, the BVN process is restricted only to commercial banks and does not involve any "special centers".  However, there are enrolment centers for people outside Nigeria since they cannot have access to the banks there. Also, you are required to have a functioning account with the bank where you are going to do the registration. Some of the commercial banks where you can register your BVN in Nigeria include:
EcoBank Nigeria PLC
Fidelity Bank PLC
First Bank of Nigeria PLC
Guaranty Trust Bank
First City Monument Bank PLC
Heritage Banking Company Limited
Globus Bank
Keystone Bank
CitiBank Nigeria PLC
Stanbic IBTC Bank PLC
Standard Chartered Bank Limited
Providus Bank Limited
Polaris Bank Limited
Unity Bank PLC
Sterling Bank PLC
Suntrust Bank Nigeria Limited
Union Bank of Nigeria
Titan Trust Limited
United Bank for Africa
Zenith Bank PLC
Wema Bank PLC
How Do I Register My BVN Online?
Unfortunately, the entire registration process cannot be done online because of the biometric verification which requires you to be physically present at the bank. However, some processes can be done online to reduce the long hours you will usually spend at the bank for the entire process.
The entire process is divided into two parts. The first part requires you to fill a registration form and do biometric capturing. Some banks have provided online pre-registration services for their customers. If you operate with a bank that provides such a service, you can fill your enrollment form online and submit it. After that, you can go to the bank and complete your registration.
The second part of the registration which involves linking your account(s) to your BVN can be done online. Most banks have portals on their website where you can link your account to your BVN. You can also use other methods like appropriate USSD code or SMS service to link your account to your BVN.
Why Do I Need to Register for BVN in Nigeria?
BVN is an advanced security system introduced by the Central Bank of Nigeria (CBN) to ensure maximum protection of customer's banking transactions in Nigeria. The system was introduced in collaboration with all Nigerian banks due to the increasing compromise of traditional online security systems like PINs and passwords.
Launched on the 14th of February 2014, the system uses biometric technology which provides real-time security by analyzing human characteristics and authenticating security processes. With the increasing rate of cyber theft and identity fraud, it is only safe for individuals to get their Bank Verification Number and reduce the risk of losing their money to thieves.
Uses of BVN Number in Nigeria
Majorly, the benefit of the 12-digit number is centered around enhancing the security of bank customers, thereby reducing the rate of fraud and identity theft.
BVN serves as a unique identity for bank customers that is uniform and accepted throughout the banking industry.
It also helps to foster transaction authentication using biometric features and PIN and boycotting the use of cards.
More so, it protects the bank account of users from unauthorized access. This way, fraud, and identity theft are minimized.
Bank customers get to spend less time at the bank since bank staff does not have to run additional identity verification for their transactions.
How to Check Your BVN If You No Longer Remember It
Getting back your lost BVN is possible whether or not you have the number with which you registered your account.
Retrieving Your BVN Without Your Phone Number
If you do not have the number with which you registered your account, you can retrieve your BVN through the bank website, mobile app, or by visiting the bank. However, the first two options require internet access.
1. Retrieving BVN Online
To retrieve your BVN through an online method, you will need to register for your bank's internet banking and get your login details.
Visit your bank website and sign in using your login details (username and password).
Navigate the interface to access your BVN.
Depending on the menu settings, the number may be displayed on the first page after login, or you may need to click on the necessary option to access it.
There are no charges attached to this activity.
2. Retrieving BVN Via Mobile App
Again, you are expected to register on the mobile app of your bank before you can use it to access your Bank Verification Number.
If you have not already registered on the app, you need to first download and register.
Unfortunately, some banks require your BVN for mobile app registration. So, if you have not registered prior to missing the number, this option may not favor you if the condition is applicable to your bank.
After registration, sign in with the appropriate login details.
You may see the number displayed on the top of your screen, or you may need to click on the account settings to see the number. It all depends on the interface of the app, and it varies for different banks.
There are no extra charges for checking your BVN on the mobile bank
3. Visiting The Bank
This method requires you to go to the bank by yourself. This does not include calling customer care or sending a representative as both options will not be considered. Due to the sensitive nature of the number, you can only get it by going to any of the bank's branches by yourself.
Go to the nearest branch of the bank you are operating with.
Meet the customer service provider and request to retrieve your BVN.
The staff will ask for a means of identification alongside your account number.
The number will be retrieved and given to you.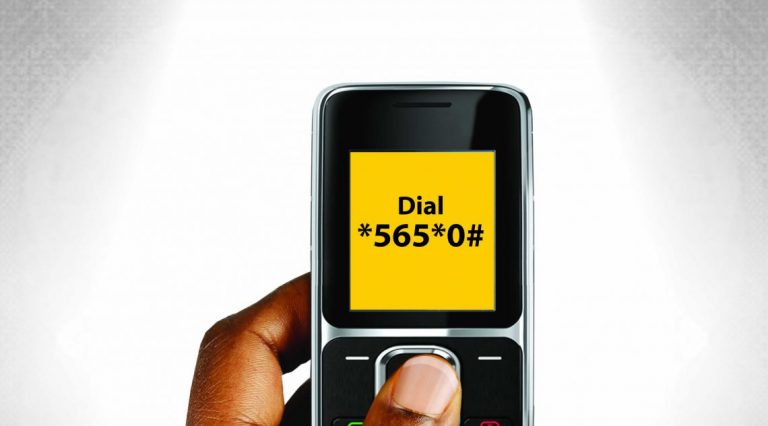 Retrieving Your BVN Number in Nigeria With Your Phone Number
If you have the number with which you registered your bank account and BVN, you can retrieve the number by dialing the appropriate code
1. Using *565*0#
Regardless of your network provider (MTN, Glo, Airtel, or 9Mobile) or the bank you are operating with, you can check your BVN using *565*0#. This code functions for every service provider and bank in Nigeria. Also, you will be charged N20 for the transaction regardless of your service provider or bank.
2. Get Your BVN Number in Nigeria Using Bank USSD Code
You can also dial your bank USSD code to retrieve your BVN. However, not all banks provide unique USSD codes for retrieving BVN. In fact, most banks make use of the general code (*565*0#). Only a few like GTB use unique USSD codes. The code for GTBank is *737*6*1# and a service charge of N10 applies.