Checkers Xtra savings is a one-of-a-kind reward program. This program is all about rewarding customers with instant cash savings on commodities. It is not about accumulating points or trying to grow to a level before accessing rewards. This program has attained huge success in less than a year as more than 5 million customers have successfully signed up for the Checkers Xtra Savings. It has become one of the most popular programs among shoppers in South Africa. It has a seamless registration process and offers up to 40% savings on daily grocery purchases, helping customers save over R1 billion.
Checkers Xtra Savings Has Grown Tremendously
The Checkers Xtra savings program grew very fast with over 15,000 people signing up daily since its launch in October 2019. According to Neilson, Checkers Xtra savings has gained R4 billion in market share from existing competitors.
Another amazing benefit of the reward program is its effortless process to receive your reward; you don't have to stand in lines, visit a kiosk, or even download an app, all your personalized deals are directly loaded to your checkers Xtra Saving cards. In celebration of this year's anniversary, checkers are rewarding customers with R15 million savings daily.
Checkers Xtra Saving reward program is transparent and available for every shopper. The program doesn't have any shady backside schemes; hence customers are always happy coming back. Customers have a variety of options to access or view the latest deals anywhere on WhatsApp, USSD, or through the website.
Requirements (Information/Documents) Needed To Sign Up For The Checkers Xtra Savings Program
The Checkers Xtra savings program is available to all South African citizens. You also have to be over 18 to enjoy it. Don't think you are left behind if you are not a citizen, if you reside in the country, you are 100% qualified for the program.
When registering for the Checkers Xtra saving program, you don't need so many documents or information but just a tip to guide you, it will be good to keep the following information or documents available.
Name and Surname
Your RSA ID (don't panic if you don't have an RSA ID, you can your Passport Number)
Your email address
Mobile Number
Your Xtra Savings card number is on the back of your card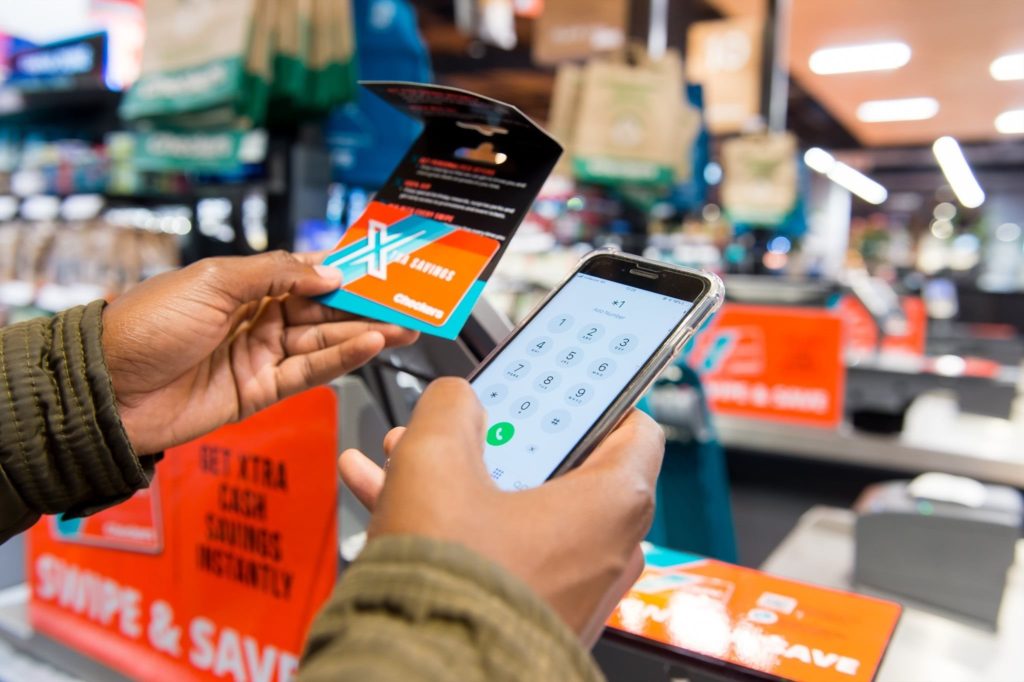 How To Register For A Checkers Xtra Savings Card?
The Checkers Xtra Savings program has several simple methods to register. Below are the different ways available to register for the program:
1. Sign Up On WhatsApp:
Checkers Xtra savings is ensuring that everyone has the opportunity to register for the program, hence they have also introduced WhatsApp as a part of the ways to register. Just as you casually chat with your friends and family, you can also register for this program on Whatsapp.
Firstly, download the social media app (Whatsapp) on your Smartphone
Install the app on your device and register with your phone number
Save this number (+27 87 240 5709) on your smartphone
Lastly, send 'Hi' to the number, and you will be given directions on how to proceed
2. Sign Up Using A USSD Code:
Checkers Xtra saving went the extra mile to ensure everyone gets a piece of the cake. For those who don't have data or a smartphone for the WhatsApp option, the USSD method is a convenient method for everyone who has a phone.
Here is how to sign up for Xtra Savings using a USSD code:
Open the dialer app on your phone
Click on your phone pad
Dial *134*569*CARDNUMBER#
3. You Can Also Sign Up For The Savings Card Online
Lastly, you can also register for the program online. All you need is a smartphone and data bundle.
Visit the official Shoprite website
Click on the menu bar at the top of the home page
Click on the option that says Xtra saving
Click on About Xtra saving
Click on the signup button at the top of the page
Input your email address
Fill the form with your name, surname, mobile number, and South Africa ID number
Click on Next and fill the next form with your details.
Benefits Of Having A Checker's Savings Account
Customers will get so many fantastic deals and savings from using the Checkers Xtra saving card.
Customers enjoy a whopping 40% discount on daily household essential products that are included in the program.
You get to save up to R1000 off the Johnnie walker blue label whisky, you can still save lots of cash from more than 1000 products every month.
Instant cash savings on specific products.
Personalized offers for you
Birthday surprises
You benefit up to R4500 as a burial benefit
You get VIP previews and first-hand information on new offers and promotions e.g. Black Fridays.
You get an automatic entry into any store competition; you stand a chance to win free shopping.
You can easily see your accumulated saving on your till slip.
You get free airtime whenever you buy products that you love.
You get double rewards whenever you buy products that improve our ecosystem such as reusable shopping bags.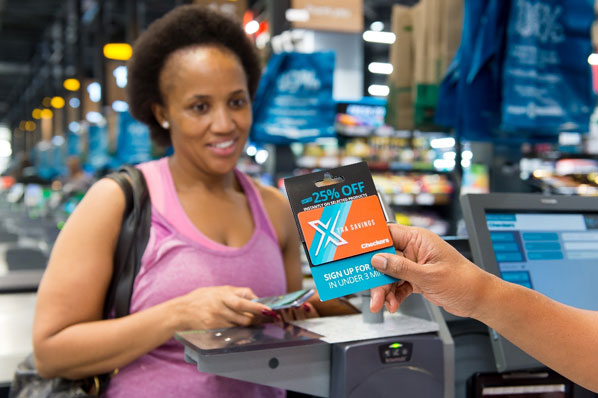 Can I Use My Checkers Card At Shoprite?
Checkers Xtra saving cards can be used in several stores, and by enrolling in this program, you will get notified whenever these stores are running their seasonal promotions. Below is a list of the places you can use your card.
 Shoprite
Usave
Checkers stores
Ok Furniture
Checkers Xtra Savings Terms and Conditions
It is always important to understand the terms and conditions for every program. This contains what you need to know such as the rights of the stores and also your rights.
Only those who have a valid ID card and are above 18 are eligible to register. Those who are below 18 are not allowed to purchase alcohol or any commodity that contains tobacco with the Checker Xtra Savings card.
Just as website store cookies enable search engines to display advertisement that is useful to you, Checkers stores also use your sign up information and track your purchases to bring only relevant notifications and promotions. If you don't feel comfortable with your data being stored, you can request for your data to be deleted. Note: Doing this will automatically opt you out from receiving notifications regarding any promotion or rewards. You should know that your data are safe and will never be sold or shared with a third party.
Also, you should know that despite the awesome benefits you enjoy from your Xtra saving card, it is as a result of the benevolence of the firm and they have the right to withdraw from the program at any time.
If you are comfortable with these terms and conditions, you can use any of the listed methods stated above to register for the program.