Transferring airtime and data are some of the benefits of modern-day telecommunication because, at some point, we have all wanted to share our data subscription or airtime with our loved ones. Luckily, telecommunication companies today have made this achievable, including Globacom Limited, the second most popular telecommunication company in Nigeria.
With the Glo network service provider, you can "share" or "transfer" airtime and data from the airtime and data allowance of an already purchased bundle to another Glo user. If you are not sure of how to go about these things, this article will set on on everything you need to know about Glo data and airtime sharing.
Common Facts You Should Know About Glo Airtime Transfer
Airtime transfer attracts a fee
The most you can be charged is N10 per transfer
The minimum amount that can be transferred is N50
The airtime transfer service is designed to enable subscribers to share airtime only within their network. This means that you cannot share your Glo airtime with an MTN or Airtel subscriber.
You can transfer a minimum of N50 and a maximum of N1,000 at a time. You can only transfer a maximum of N5,000 in a day.
Step By Step Procedure for Transferring Airtime on Glo Network 
Glo EasyShare enables you to share your call credit with anyone you choose on the Glo network. Send credit to family, friends, and loved ones in an instant with this service. To use the EasyShare feature to transfer credit on Glo, dial *131*Phone Number of the recipient*Amount to be transferred*Password#. Your password is the transfer PIN.
If for example your transfer PIN/password is 54321 and you want to transfer N100 to a friend with Phone Number 08051234567, then you dial *131*08051234567*100*54321#. Immediately after dialing that command, you will receive a notification confirming your transaction.
How to Activate Your Glo Airtime Transfer PIN
Before you go on with sharing your credit, you will need to activate your EasyShare PIN if it's your first time using the EasyShare service. If you are activating your Glo SIM for the first time then your sim's default transfer PIN is 00000. It is very important to change the default PIN because Glo doesn't allow their customers to carry out EasyShare operations with the default 00000 PIN.
To change your default PIN, dial *132*00000*[New PIN]*[New PIN]#. For example, if you want your new PIN to be 54321, then dial *132*00000*54321*54321#.
How to Reset Your Already Activated Glo Transfer Pin
You may choose to reset the pin or password to something you can easily remember. If you already changed from the default PIN, then you can follow the same process you used in doing so to change from your present PIN. To do that, dial *132*[Old PIN]*[New PIN]*[New PIN]#.
For instance, if your PIN is 54321 and you want to change it to 12345, then dial *132*54321*12345*12345#
How Can I Reset My Forgotten Transfer Pin?
In cases where you have forgotten or have lost your Glo transfer PIN, then you have to contact customer care to help you retrieve it. Call 121 and follow instructions to do so.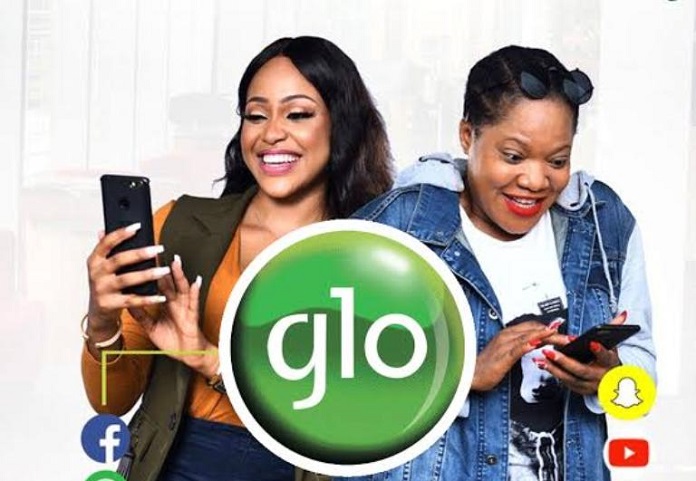 How Data Sharing Works on The Glo Network
With Glo, you are able to share not just your airtime but your data as well. Glo data sharing service enables you to share your data with members of your family or your friends in the place of buying different data plans for them. You can share your data plan with a maximum of 5 people on the Glo network anywhere in the country. Anyone you share with gets notified via SMS with immediate access to the internet.
There are two ways you can share your Glo data:
You can share online via Glo Café.
You can also share offline by following the instructions below:
To add people to share, dial *127*01*[friend's number]# or Send "Share [friend's number]" to 127. e.g. Dial *127*01*0805XXXXXXX# or Send "Share 0805XXXXXXX" to 127. Alternatively, you can visit hsi.glo.com from your device (using Glo SIM) and use the sharing feature.
To see the list of people sharing your Glo data plan, d
ial *127*00# or Send "List" to 127.
You will receive a message almost immediately after you use the send command. The message will contain all the numbers sharing your data subscription. Glo will also notify you if there's nobody currently sharing your subscription.
What Is The Maximum Amount of People That Can Share My Data at Once?
As already stated above, you can share your data plan with a maximum of 5 people on the Glo network anywhere in the country. Anyone you share with gets notified via SMS with immediate access to the internet. You are also allowed to remove any number you no longer want to share your data with.
How to Remove a Number From Your Shared List
Go through the following step(s) to remove numbers from the list of numbers you currently share your Glo data with.
Dial *127*02*[number]# or Send "Remove [number]" to 127.
For instance, if the number of the friend you intend to remove from your Glo data sharing list is 08051234567, then dial *127*02*08051234567 or send "Remove 08051234567" to 127 (without quotes).
If your network is okay, within a few seconds that number would be unlisted and prevented from sharing your data subscription.
How to Transfer Data from Glo to Glo
Glo data transfer is quite different from data sharing. By data transfer, we mean buying a subscription and sending it to friends, family, and loved ones as 'gifts'. This feature is known as the Glo Gift.   To gift a friend or loved one some data, follow any of the procedures below.
You can Gift on the Glo website.
Visit hsi.glo.com from your device and use the gifting feature. You can also view your transaction history on the portal, generate invoices for your transactions, and view the status of all your plans among other things.
You can dial *777# using your mobile device. Options you'll select from will
be displayed to you;
Select 1 – Buy Data;
Select 3 – Gift Data Plan
You will then be prompted to select a plan to Gift. You can either select Mini Plans,
Monthly Plans, Mega Plans, Most Used Plans, Special Data, or Night
and Weekend Plans. Select any data plan you want to Gift to another Glo
user and press send/ok.