Diamond Trust Bank is an African banking group active in Kenya and a few other neighboring East African countries. Over the years, this financial service provider has developed many ways to making banking services easily accessible to its clients. The bank has done and is currently doing a marvelous job in providing banking, insurance, and other finance-related services to the general public, including its mobile banking service, m24/7 banking. This service allows users to access the bank's services on their mobile devices round the clock.
How To Activate Mobile Diamond Trust Mobile Banking 
With the advances in technology and the world at large, it would be expected for a financial service provider like Diamond Trust Bank to latch on to such developments in order to make its services more available to a larger number of the populace. The launch of the bank's mobile banking service is notable as one of its ways to broaden its tech activities and so far, it is a well-accepted and appreciated innovation.
This service can be easily accessed on the Diamond Trust Bank's website but it is only available to customers who have accounts with the bank. So, if you want to make use of this service, ensure that you meet the following requirements:
Have a valid and active DTB account
A valid mobile phone number
A valid email address
A smartphone, or tablet
With the availability of the following, you can proceed with the steps below to get you started on the process:
Visit the Diamond Trust Bank website
Once you are on the page, search for Mobile Banking using the search bar
You will be redirected to the Mobile Banking page
Once you are on the page, you can download the app by clicking on the Android icon if you are an iPhone user. Other mobile device users can download the app via Google Play Store
Fill in the required information
Add a username and password to enable access to the account subsequently
NOTE: If you already have an online account, i.e. an online banking account with Diamond Trust Bank, just go ahead and input your username and password once the app opens, it would work perfectly.
Login Procedures After Downloading The Diamond Trust Mobile App
Once you have successfully downloaded and installed the Diamond Trust Mobile app on your device, you will be able to access it at any time and anywhere. Follow these simple steps below to get to login into your account:
Turn on your internet connection as the mobile app can only work when you are connected to the internet
Navigate to where the app is on your device and click on it to open
A page will appear asking for your username and password, enter the details in the appropriate spaces provided
Click on "OK" or "Next" as the case may be for the app to open
Once all your details are accurate, the mobile app will open and you can proceed to carry out the task you want
Note: The Diamond Trust Bank mobile banking service can also be accessed by using the USSD *383# and this does not need an internet connection to operate.
All The Different Things You Can Do On The Diamond Trust Mobile App
If you are new to using the mobile app and want to know all the things you can do on it,  we have compiled a comprehensive list to show you all the things, as well as features of the Diamond Trust Bank mobile banking app. They are:
You can monitor your cash flow easily as it provides you details of your Bank account, the transactions you have performed, your account balance, and even a mini bank statement can be provided at your request.
You can pay utility bills conveniently from your home, as the app allows you to do this by merely inputting the reference number of the bill. More so, the app would notify you 5 days before the due date for such bills to make sure you are not late in payment.
You can transfer money to as many beneficiaries as you want using the mobile app.
It provides you with an easy purchase of airtime for anybody you want. You can even pick from your contact list while on the app.
You can make the app look more like your own, by adding a custom profile picture and design it as you please, without changing your details directly.
The app comes with a feature that enables you to authorize transactions with a 6 digit pin or even your fingerprint if your device permits it.
It allows you to locate DTB branches or ATMs close to you
It provides you with the option of initiating or even stopping an application for a checkbook.
You can scan and pay for services, courtesy of Masterpass QR, at specific merchant outlets.
The Diamond Trust Bank mobile app also allows you to check out forex rates for free.
Can I Reset My Diamond Trust Mobile App Password?
If you can't remember your mobile app's password, you can always reset it and get a new one. The steps to follow are:
Open the app on your mobile device and select "Forget Password"
Follow the prompts that will appear by providing accurate details
You will be asked to provide your Username and Phone Number
When that is done, select submit
A security question will be asked, provide the appropriate answer
A one-time pin (OTP) will be sent to your mobile phone
Enter it in the space provided
Once that is done, you can set up a new password
What Is The M-Pesa Paybill Number For Diamond Trust Bank?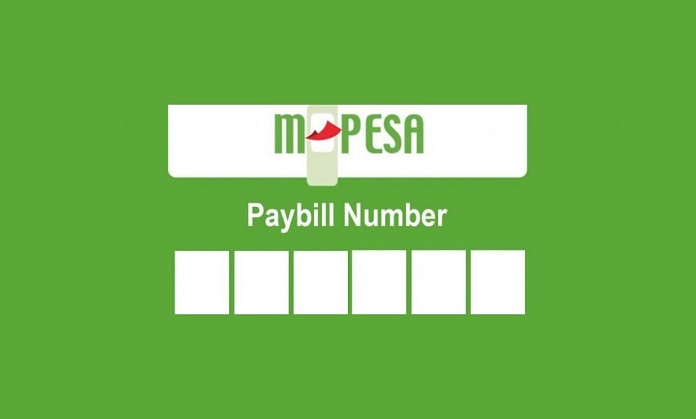 DTB has more in store for their customers as she also has an M-Pesa Paybill Number that allows customers to access their funds and transactions. The DTB M-Pesa Paybill number is 516600. The procedures to follow are:
On your device, open the Safaricom SIM tool kit and select M-PESA
Choose Lipa Na M-PESA and go on to select the Pay bill option
You would be prompted to input a Paybill number, use the DTB pay bill number 516600, and hit next
Now input your DTB Branch code and account number, but with your Branch code in front. The DTB branch code can be obtained from the customer's desk of the branch your desired branch or you can choose to search online for it.
Enter the amount you wish to transfer and finally input your pin
Always make sure to crosscheck for errors after filling in the details then press "OK" to complete your transaction.